Nothing like a deadline and out-of-town company coming to get your rear in gear on a big project, right?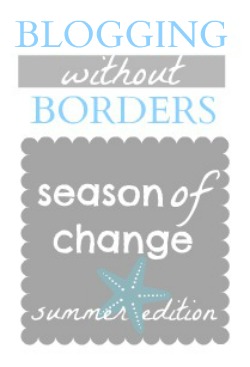 Yep, I'm in the midst of painting my dining room.  Because y'all get an update on my Blogging Without Borders project on Monday, so I had to have SOME progress to show you. 🙂  And my parents, niece, and nephews are arriving Saturday, so it was time to get it rocking so I could have things reasonably put back before they arrive (and clean and grocery shop).
Speaking of paint, last week at Fancy Little Things I posted about the very cool Let's Chip It tool from Sherwin Williams.  I chose several photos from recent beach and lake trips, uploaded them to the Let's Chip It website, and … viola!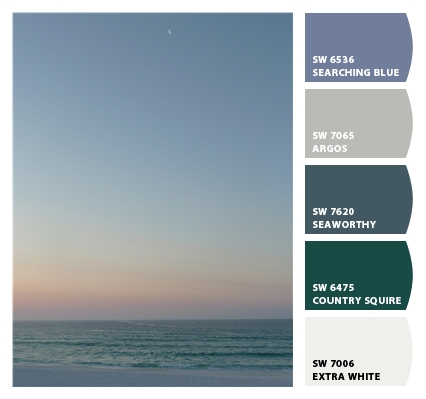 Instant paint palettes!  I love that it even pulled the pink from the parasailing chute.
So I got to thinking about my foyer rug and the inside of my front door.  You were overwhelmingly in favor of pulling the blue out of the rug to paint the backside of my front door.  So I decided to Chip It and see what Sherwin Williams came up with!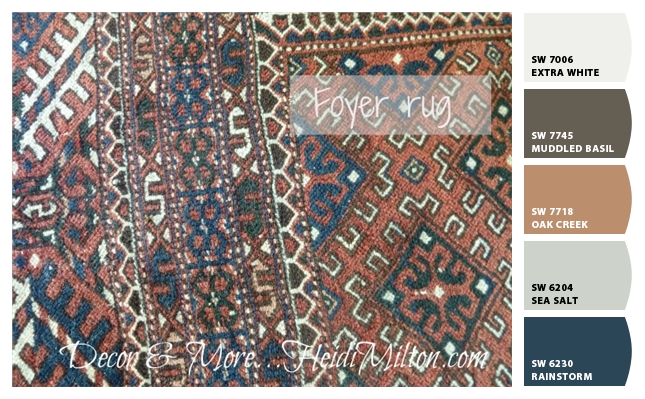 Do you see what I see?  That beautiful deep blue!!  The Sherwin Williams store is now on my list of errands. 🙂  I think it's going to look AMAZING (and bold!).
Now for the fun part… my friend Rhoda at Southern Hospitality is hosting a fabulous giveaway!  How about a $1000 Visa gift card and $200 of Sherwin Williams paint?   I told her I'd help spread the word about this wonderful opportunity to tackle (and fund!) that project beyond YOUR comfort zone!
So be sure to head over to Rhoda's blog to enter, and while you're there you'll be treated to the Chip It she did for her new home office!  Talk about some bold and beautiful color choices!
So now the $1000 question… what project would you tackle if you win?? 🙂
Off to patch holes… the old blinds are already in the garbage bin, so there's no turning back now!