Hi everyone, and Happy First Day of Spring!!
Whew!  Back from a fabulous vacay with the hubs and digging out from under both at school and at work… I know — poor me, right? 😉  I hope you were following along on Instagram to see a few snippets of our trip, but if not, I'll share a few later this week, along with a DIY or two.
But just so you didn't think I'd forgotten you, I wanted to share what I found on The Foundry this morning!  We're in for more cold rainy weather this weekend and after a dose of warm sunshine, I'm more ready for spring than ever.  This hummingbird feeder has me longing for warm bird-watching days.
This would make an amazing gift for only $25… I love the use of an antique bottle. Could be a great DIY, too, if you're savvy this way and have an antique bottle handy. 🙂
Never shopped The Foundry before? You're in for a treat! Click HERE for your invitation to shop. I've never been disappointed in my purchases.
Happy Hump Day, friends! What's your latest "find"??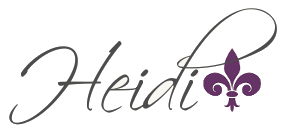 Pin It
&copy Copyright
Heidi
, All rights Reserved. Written For:
Decor & More