Well, I'm still sorting out all the great information I got at Haven and having fun visiting the blogs of the ladies I met — so much talent out there in the blogosphere!  But a busy household waits for no one, so I'm getting hardly anything a few things done around here, too.
And I was thrilled when my latest purchase from Decor Steals (formerly WUSLU) showed up on my doorstep!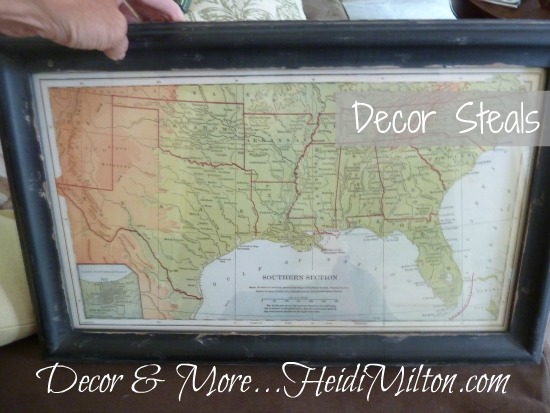 I love maps.  They just speak of journeys and memories.  And there's something graphic about them, too.  Best of all worlds in my opinion!  In this case, I love the chippy details on the frame… makes it look like a bonafide antique!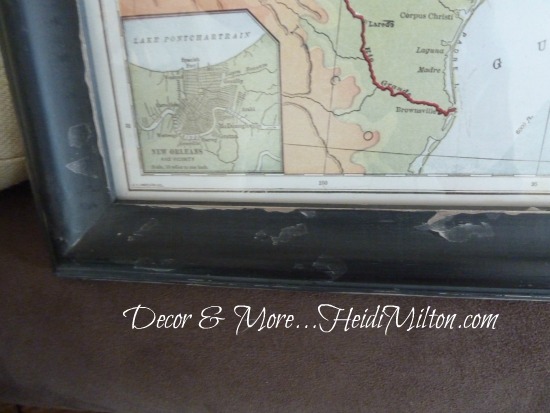 I know I've blogged about WUSLU before, but they recently changed their name to Decor Steals and they offer one deal a day. You simply sign up for their daily emails.   It's always reasonable home decor items with flat rate shipping, so I make a point of checking out their offerings.
Speaking of Haven, I can't believe I forgot to show you my swag bag goodies!!  Oh my gosh, so many fun things!  But just to show you that I'm implementing what I learned at Haven, I put my point and shoot camera on … wait for it … MANUAL.  Yes siree-Bob, I did!  It took me several tries to figure out how to adjust my exposure and aperture (and I can on mine!), but after some gnashing of teeth encouraging words to myself, I had some success.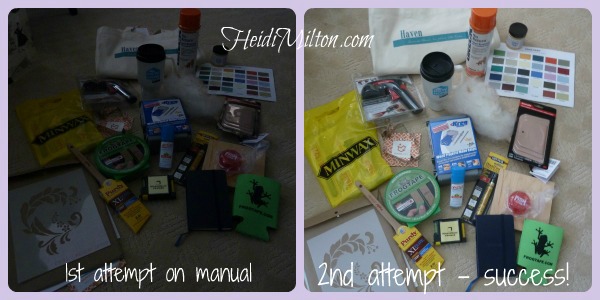 Now, I'm not saying I'll be using MANUAL all the time now, but I would like to play with it a little more in all my spare time. 🙂
Anyhoo, back to the swag bag!  I mean, seriously?  Annie Sloan Chalk Paint sample, Frog Tape, a Purdy brush, a spray paint nozzle (holler!!), a stencil from Royal Design Studio, assorted tools, koozies, mugs, etc… all packed into a cute Haven tote bag.  Don't you wish you'd come along now??  Oh, and the sponsors were giving out samples hand over fist… I brought home a whole line of car cleaning products for the hubs (since he handles that department — hey, I'm the decorator, not the car-washer!) from 3M (they just purchased Bondo).  Good stuff!!
As for what else I'm tackling around here, some long awaited chalk paint projects are underway…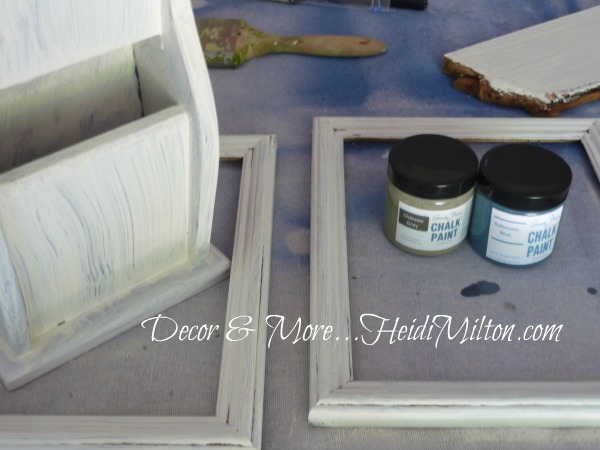 I'm also trying to decide on a paint color for the inside of my front door.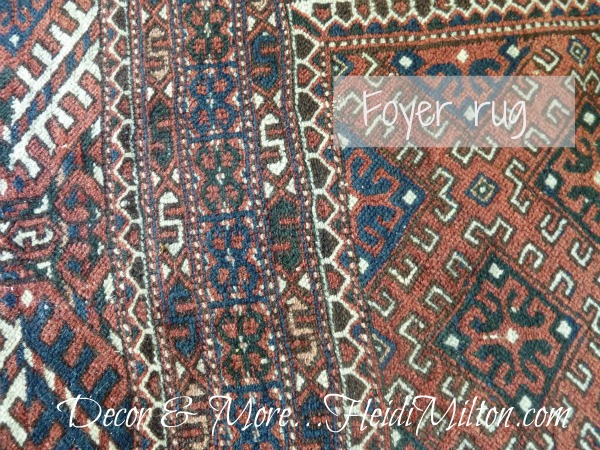 This is a close up of my foyer rug.  It was my grandmother's.  She and my grandfather bought it in Hong Kong back in the 1930's and it was in her home up until she passed away.  I'm thinking of pulling out that brilliant blue…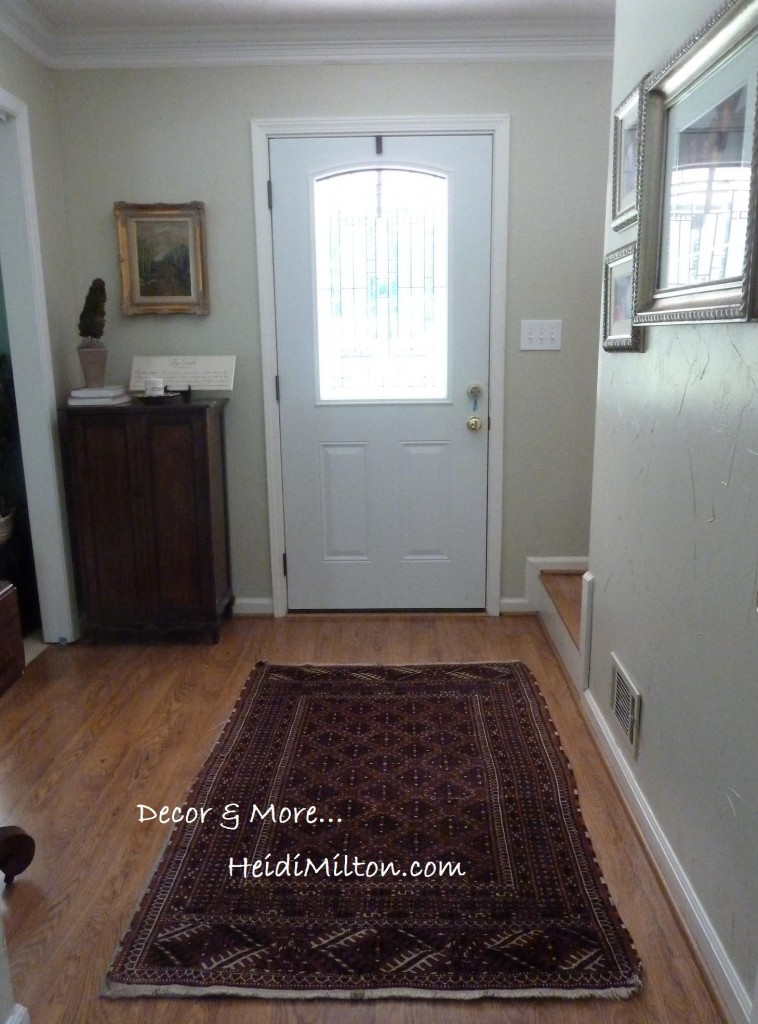 What do you think?? I'd love to hear… this project is on my June To-Do List and boy, is that clock ticking!!
Oh, and by the way (can you tell I have ADD these days??),  my map candles were featured over at Truly Lovely blog yesterday!  Thanks, Kassi, for the feature!!
Off to paint!