I love stumbling on a new decor find for a great price, don't you?  Well a couple of weeks ago, I pinned this from a Joss & Main sale that popped up in my inbox…
Are you a member of Joss & Main?  It's become one of my favorite decor flash sale sites!  Good deals and always great products. Click HERE to join — it's free!
Now, for this pillow!! It's a little quirky, but I have a thing for interesting throw pillows. After all, is there a better way to jazz up a room inexpensively than adding a cute pillow (or two)?
This is a total win…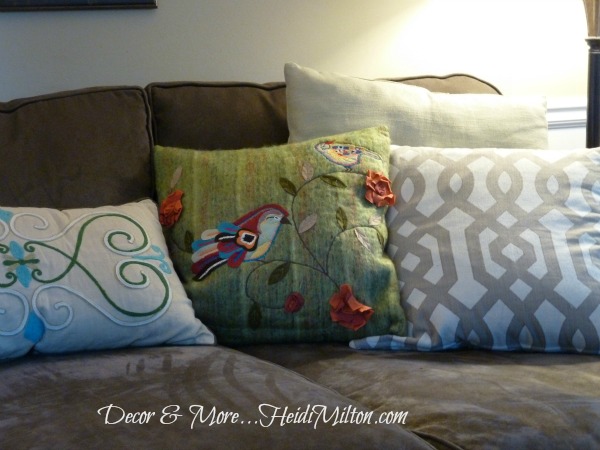 I love the punch it gives to my brown beast of a sofa…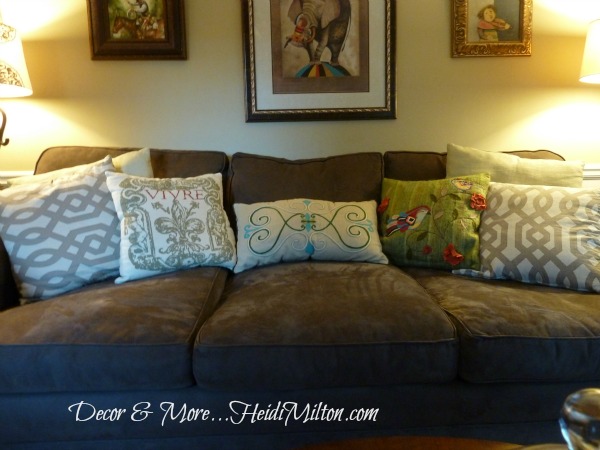 It plays well with all my other pillows (I need lots on this sofa because it is so deep I feel like Edith Ann in the great big chair if I'm not propped up!  Aaaannnnnddd, I just totally dated myself with that analogy.).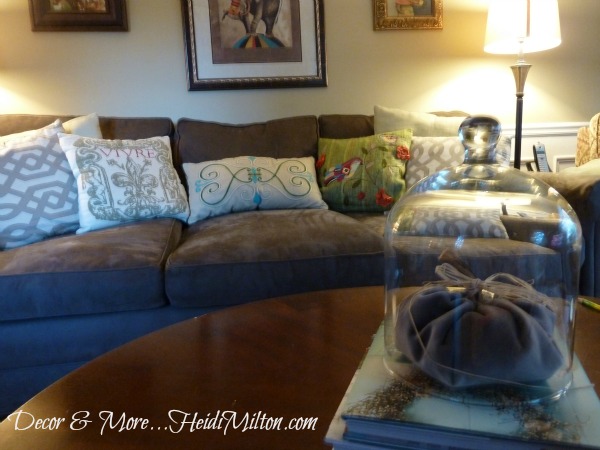 I love the cozy touch to the family room… the texture is amazing — a soft wooly feel.
And if you look closely, there's a fresh fall project here that I'll be sharing later this week. 🙂
I don't know about you, but I'm slap "wore out" after our weekend:  more overnight company, a quick trip to South GA to celebrate a fabulous birthday for my MIL, and then a long afternoon and evening getting my new booth space ready to roll.  It's open for business TODAY at 10 a.m.!  If you're in the Atlanta/Marietta area, come check out the new Queen of Hearts location (2745 Sandy Plains Road, Marietta, 30066)!  I'll be sharing pics of it on Wednesday. 🙂
What did you work on this weekend?  Any favorite decor scores lately??
Enjoy your Monday, everyone!
I was not compensated in any way for this post… nothing but my personal opinion. 🙂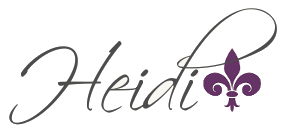 Pin It
&copy Copyright 2012
Heidi
, All rights Reserved. Written For:
Decor & More