Happy Cyber Monday, friends!  If you're shopping online today, just a reminder to check out my Willow House site for sale items and Dancing Zebras Etsy shop for her wonderful holiday gift ideas!
Today, I'm sharing a sweet and simple project I knocked out to get my Christmas crafting mojo flowing!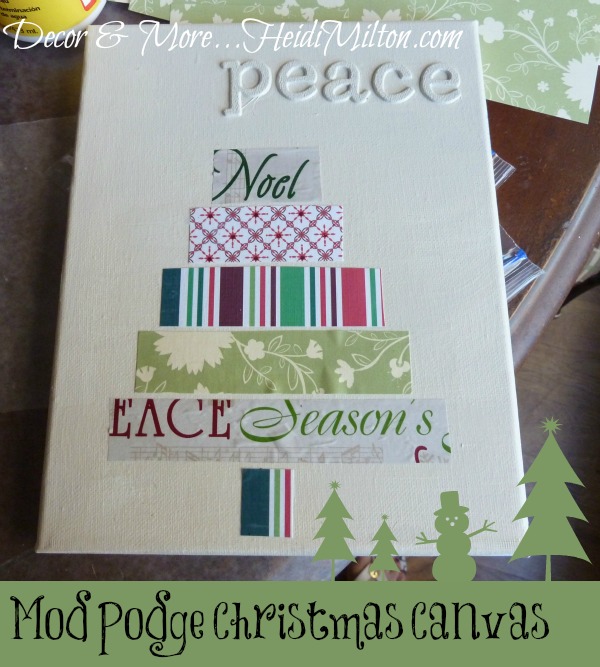 This began as an experiment, but I loved the results so much, I did a few extra to pop into my booth and give as Christmas gifts.  Here's your supply list:
8×10 wrapped artist canvas (I buy mine at Hobby Lobby, usually packages of 6 or more)
leftover neutral paint (I use leftover samples from previous paint experiments)
Thickers letter stickers (available at Michaels)
holiday scrapbook paper or gift wrap, cut into inch wide strips
mod podge
crystal for star on top (dollar section at Target)
Like a bad blogger on a crafting binge, I didn't take pics in progress, but the steps are simple enough.  Spell out your word(s) of choice on top right of the canvas using the Thickers.  Then paint over the stickers and canvas in your neutral paint color.  This took about 2 coats overall, and I went back with a stencil brush around the letters, just to make sure they were covered.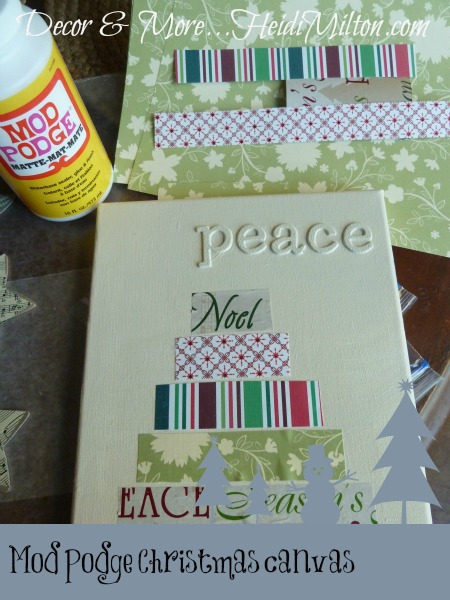 When everything was dry, I cut my strips of holiday paper into varying lengths, so I could stack them like a Christmas tree.  I put one coat of mod podge on the canvas and laid out the strips of paper in descending order.  Then I put one coat of mod podge on top to seal it up after I'd smoothed all most of the bubbles out.
When everything was dry, I added a crystal on top of the tree using my trusty hot glue gun.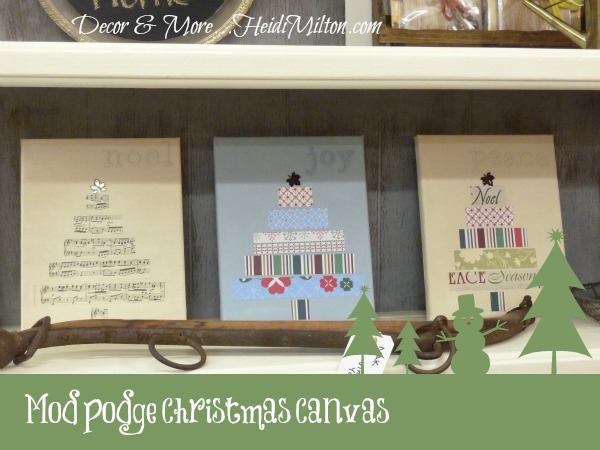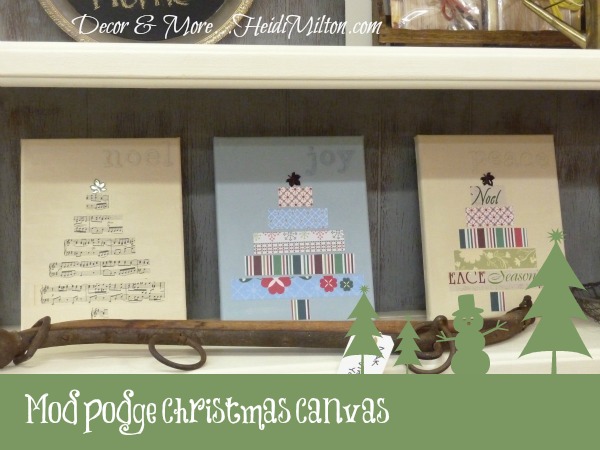 Here are a few of them in my booth — sorry for the shadow cast by the shelf above.
How simple are these to customize to fit with your decor — or someone else's??  Their size makes them easy to prop on a mantel or shelf or hang in a small space.
Nothing fancy, but a super fun addition to your Christmas decor.  I'm working on another canvas project I'll share before long.
I hope you had a blessed and safe Thanksgiving weekend and your holiday shopping, crafting, and decorating is off to a great start!  What did you work on over the weekend?
Sharing!

http://blog.forrent.com/holidays/home-for-the-holidays-linky-party" title="Home-for-the-Holidays-Badge by ForRent.com, on Flickr">
he-Holidays-Badge" height="125″ src="http://farm9.staticflickr.com/8337/8221054666_0840112c53_m.jpg" width="125″ />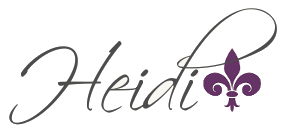 Pin It
&copy Copyright 2012
Heidi
, All rights Reserved. Written For:
Decor & More