Oh my word, December is FLYING by, isn't it?  I'm scurrying around this week, working on Legacy, finishing up my decorating, and trying to get some packages shipped off, my Christmas cards are mocking me from the kitchen table… bet your list looks the same!!
I meant to get this post up over the weekend, but we were at the lake for my hub's birthday and there wasn't a whole lotta anything that got done… other than eating, making merry, and lounging in front of the fire with friends.  There may have been some Texas Hold 'Em happening, too. 🙂
Anyway, I fluffed up my booth for Christmas at the end of last week, and thought you might like a peek at my wares.  A few things have sold since I took these, so I'll be headed back up there on Friday to re-fluff.  But you get the gist of my Christmas offerings through these, I think!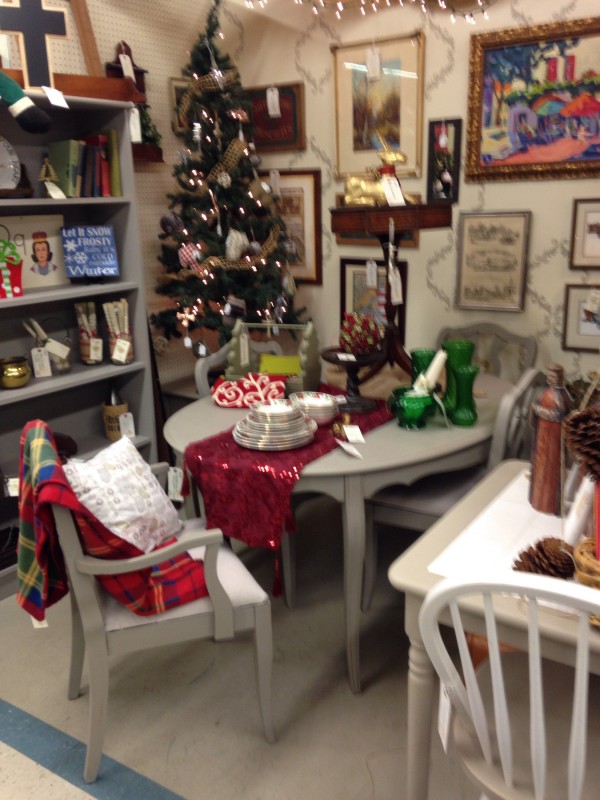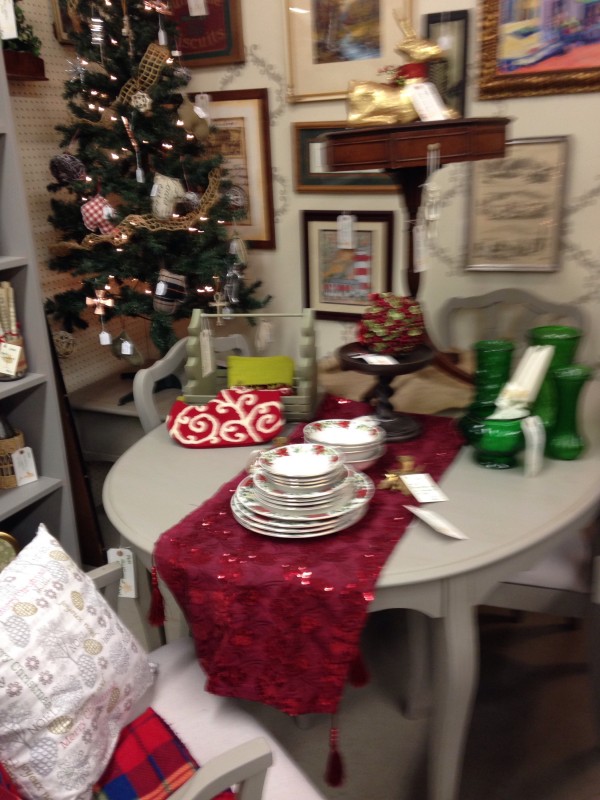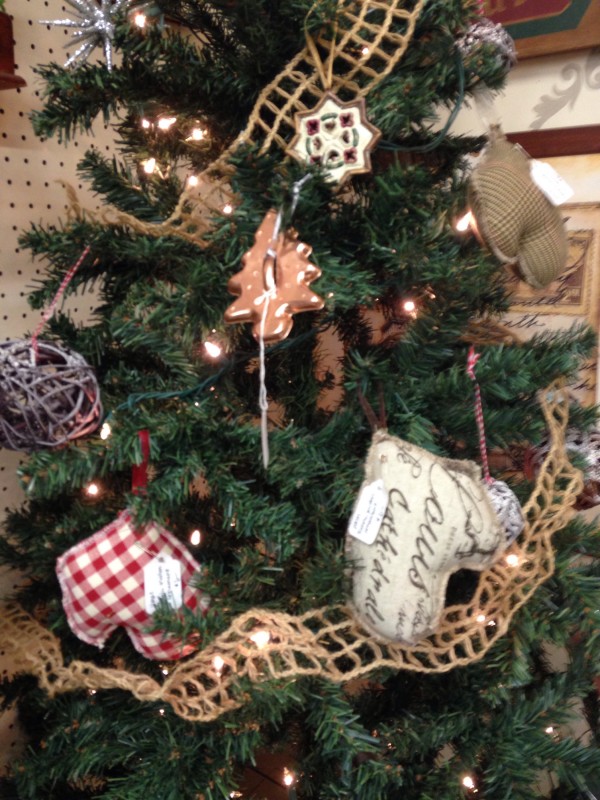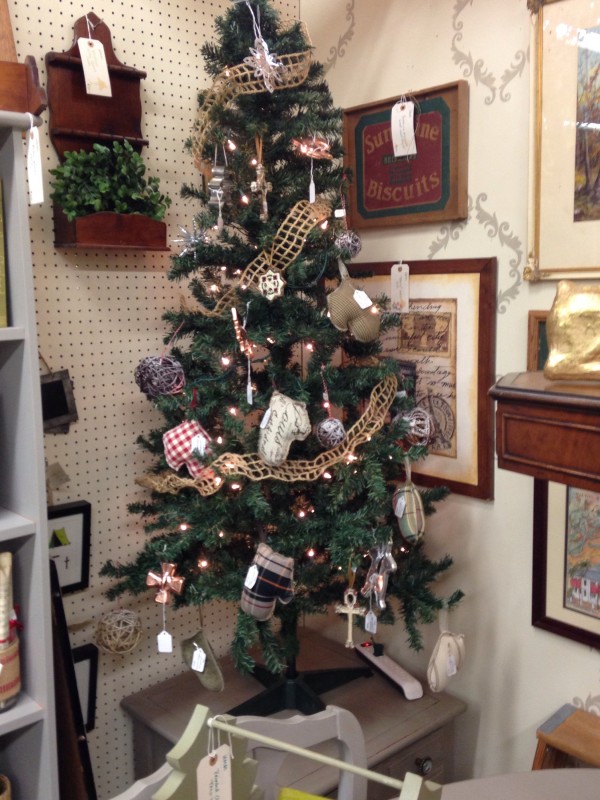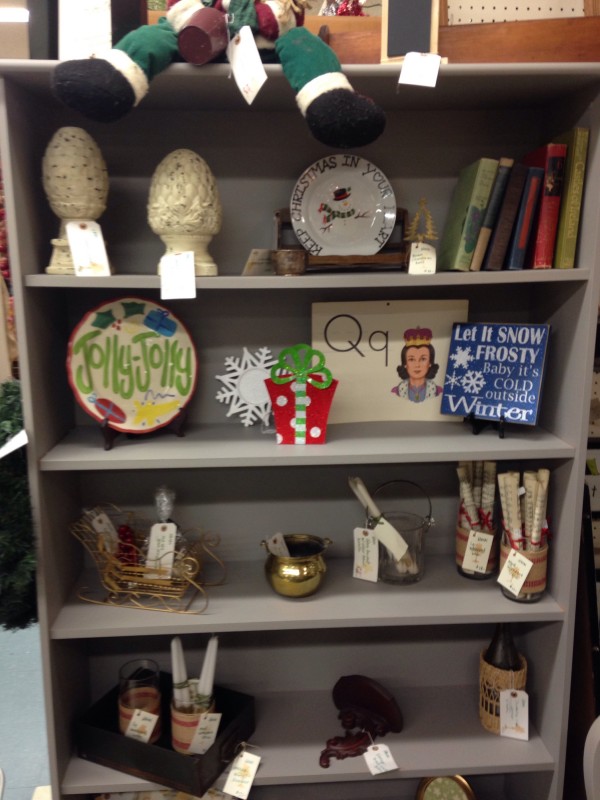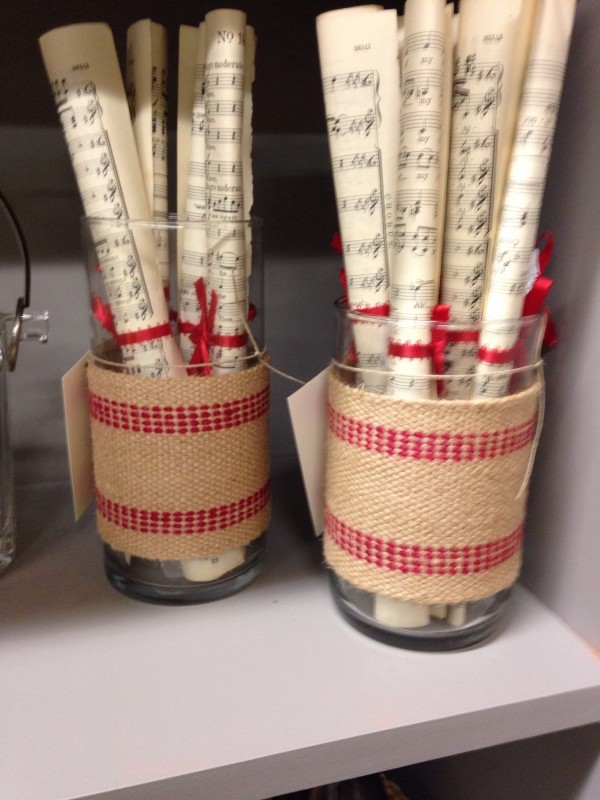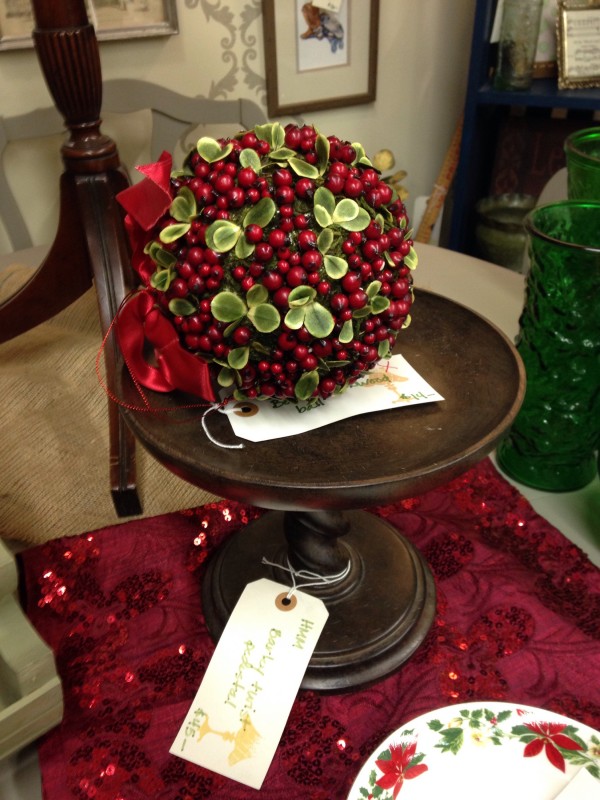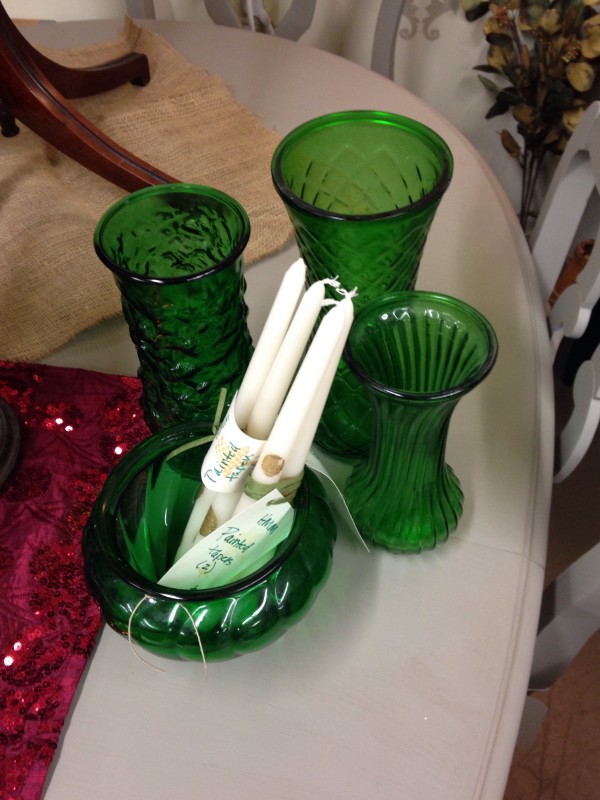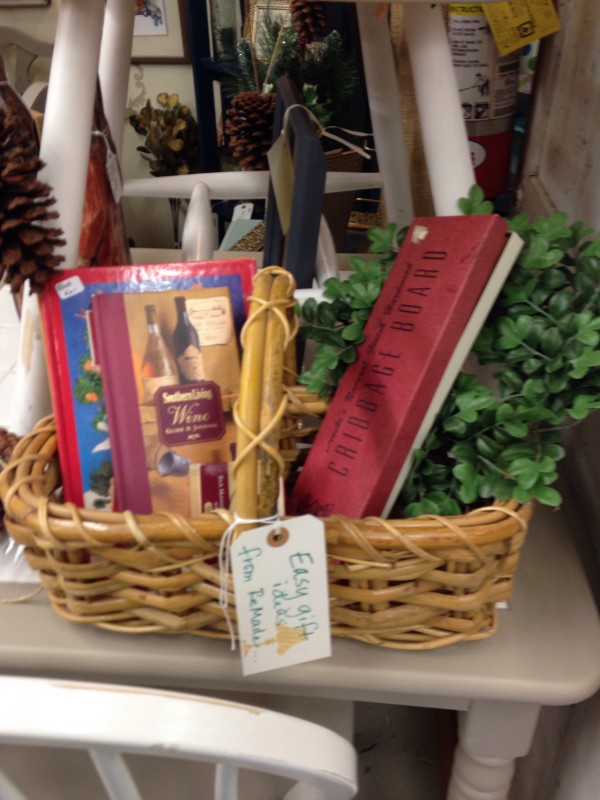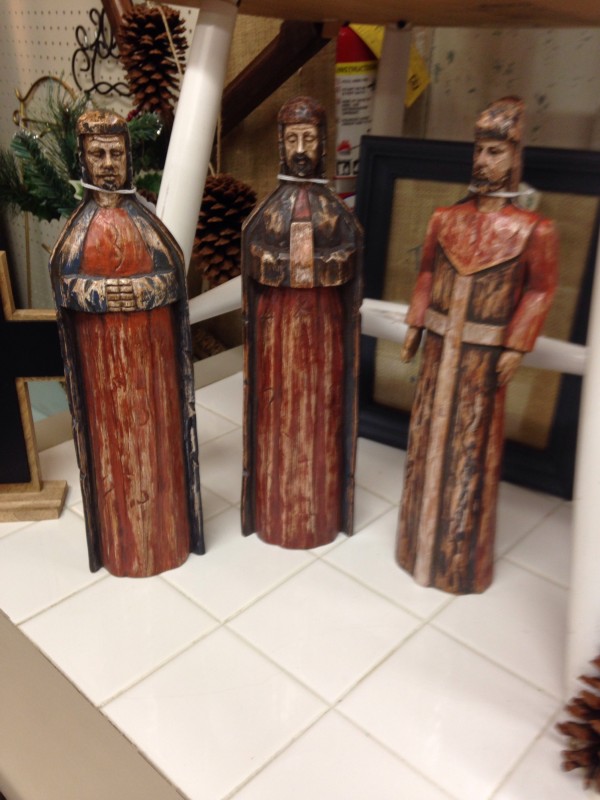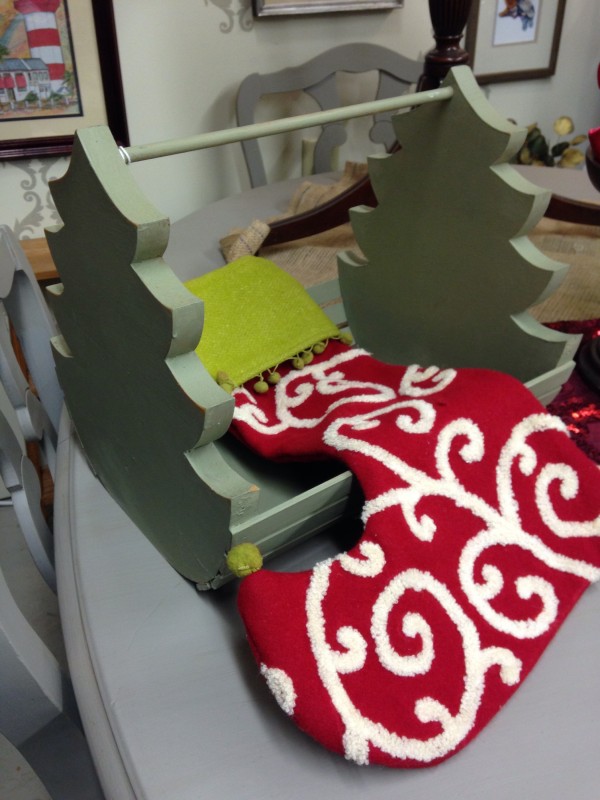 I sometimes forget how much I enjoy doing this… last week while I was in there fluffing the Christmas music was playing, I was sipping my Starbucks, chatting with customers, and getting in my creative zone.  How fun is that?  While the projects/pricing/bookkeeping do take a bit of time, the fluffing and rearranging is always an hour or so of pure enjoyment.  If you have questions about anything you see, please ask in the comments and I'll be glad to answer!
Like I said, I'll be adding a few more fun things this week, so I'll be sure to share… more furniture makeovers will be coming in January/February, too.  Woo hoo!
Now it's on to my to-do list… have a great day, y'all!