Hope you all had a wonderful weekend — the FIRST weekend of fall!  I'm feeling it now… cool breezes, the angle of the sun has changed a bit, a handful of leaves beginning to change (and fall).  I even picked up a couple of (real) pumpkins at WalMart yesterday! Before I get to my fall mantel, I have to crow a bit about my DIY Mirrored Pumpkin feature over at Crafty Scrappy Happy's Happy Hour Features!   Go check it out and check out all the other awesome fall inspiration she's highlighting!
Now, let's get to it… my fall mantel!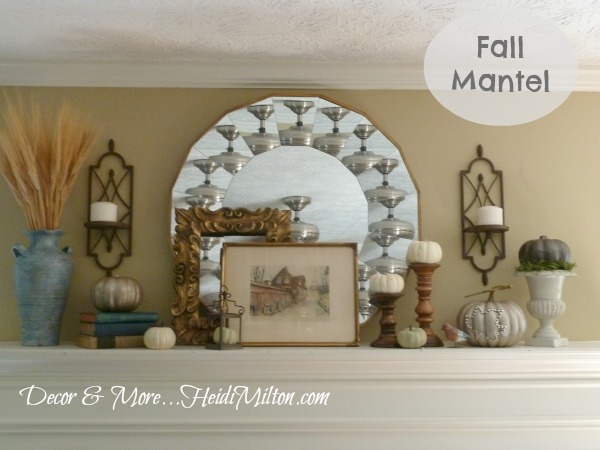 You might see some familiar pieces here, like my maple leaf pumpkin!  I can honestly say, I don't think I've ever had quite so many pumpkins on a mantel before.  But once I started scattering them and popping them on top of things, I couldn't seem to stop. 🙂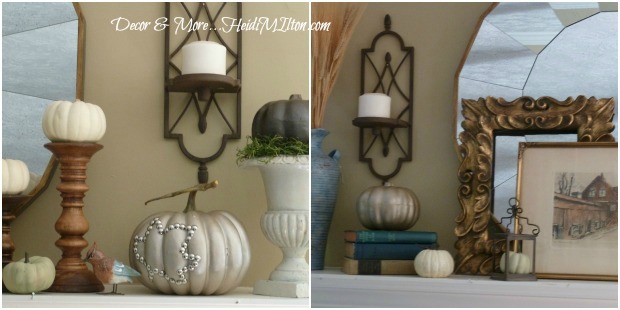 I like the layers and subtle color (lots of neutral!)…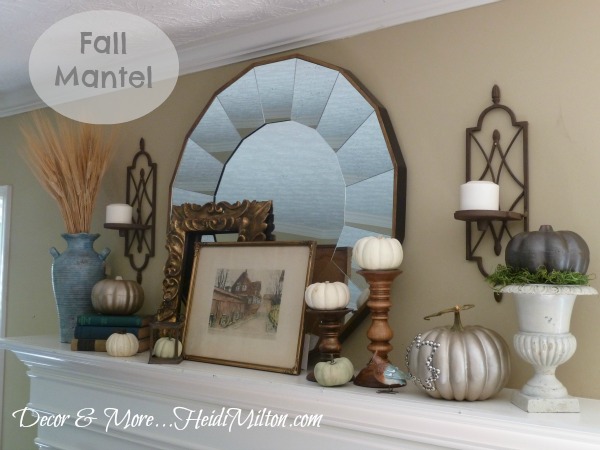 but don't be surprised if it changes over the next few weeks.  I'm a perpetual tweaker!
I had a great weekend and got lots of projects done that I'll be sharing over the next couple of weeks.  My family has a SUPER busy month of October and it all starts NEXT weekend, so I'll do my best to post regularly during that time, but please forgive me if I end up posting a little less frequently… such is life, right?
Happy Monday, friends… what did you work on this weekend?
Sharing…
Centsational Girl's Fall Mantle Party
Ten June Blog's Fall Decor Party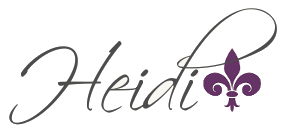 Pin It
&copy Copyright 2012
Heidi
, All rights Reserved. Written For:
Decor & More