A couple of weeks ago I wrote a post for Mohawk Homescapes about incorporating antique accents into your decor.  And in the midst of my work on that post, I realized how many wonderful antique pieces I have in my own home.    And so I thought I'd share my favorites with you…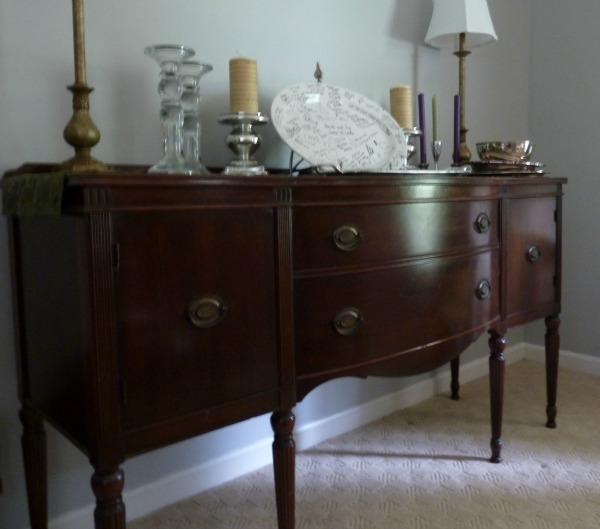 This is my all time favorite — my grandmother's buffet that sits in my dining room.  And one of the reasons it's my favorite is that she wrote me a letter shortly after I received it, giving the details of how she and my grandfather chose it together, from a Louisiana furniture store owned by the brother of my grandfather's commanding officer (did you follow that?).  I still have the letter…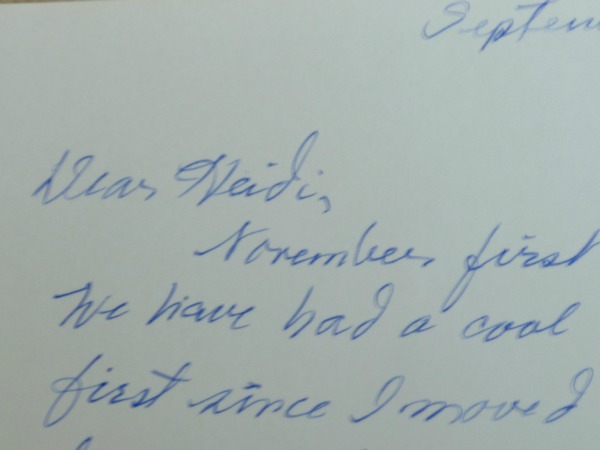 It will forever stay with this buffet if I have anything to say about it.
Can you imagine?  Having the history of a piece in writing?  She even recommends a particular furniture wax to keep its luster in place.
There's also this wonderful painting…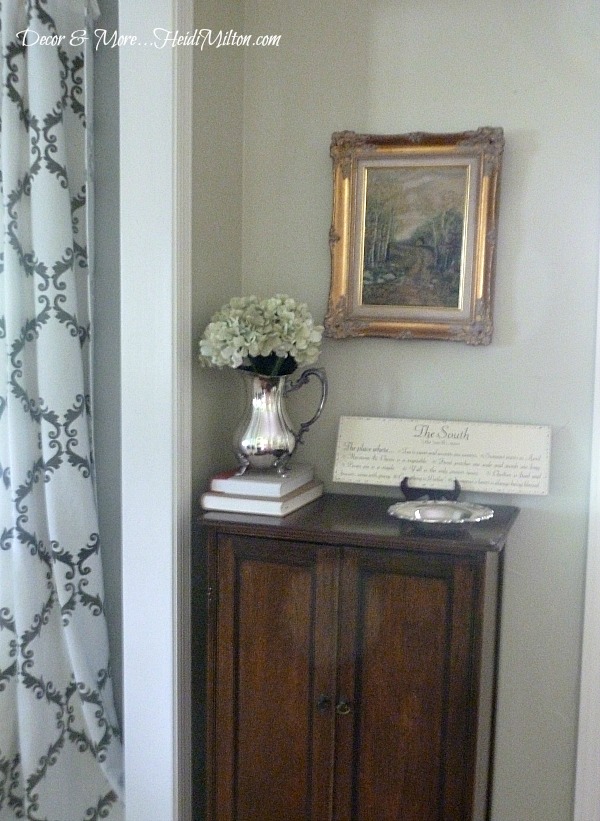 painted by my great-grandmother.  I've had it quite a long time and marvel not so much at the quality of the painting, but the hands that rendered it… and knowing that they were related to me!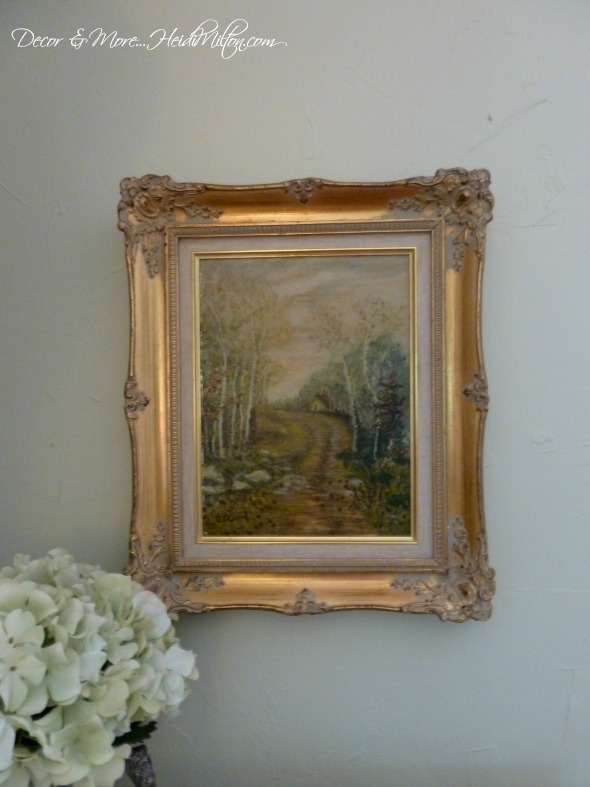 We're also blessed to have this wonderful buffet from my hubs' grandparents…
I'm smitten with the lines and details of this piece and you wouldn't believe the storage it gives us in my Mom Cave/home office.  It was quite dry when it came to us, so we keep it wiped down with furniture oil.  I see these pieces painted all the time and every once in a while am tempted, but I do so love the variations in the finish and it's in really good shape.  I won't ever paint her. 🙂
You know how much I love a good piece of vintage silver…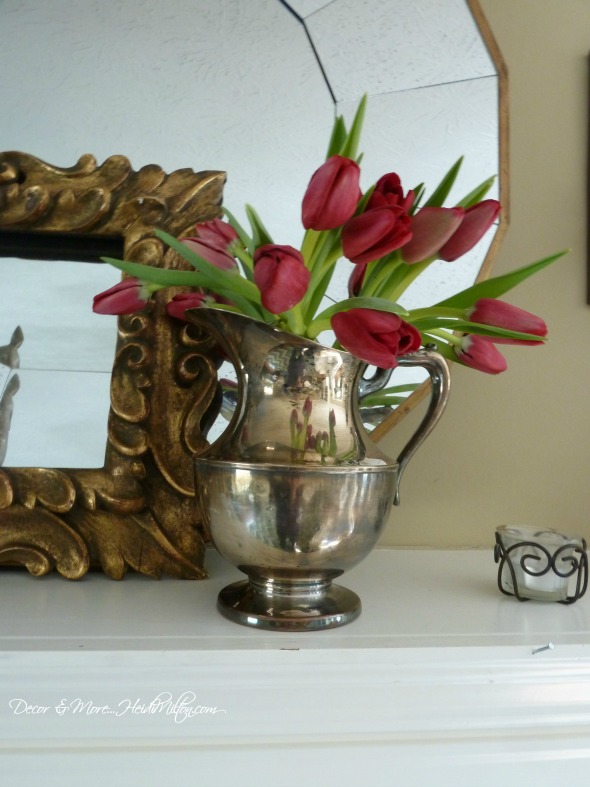 and then there's my antique Oriental rug…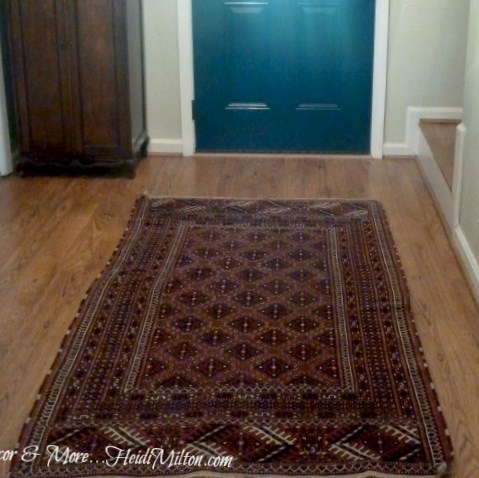 I'm longing to find one for my kitchen.  The more worn the better, don't you think?
And I can't forget my precious antique books…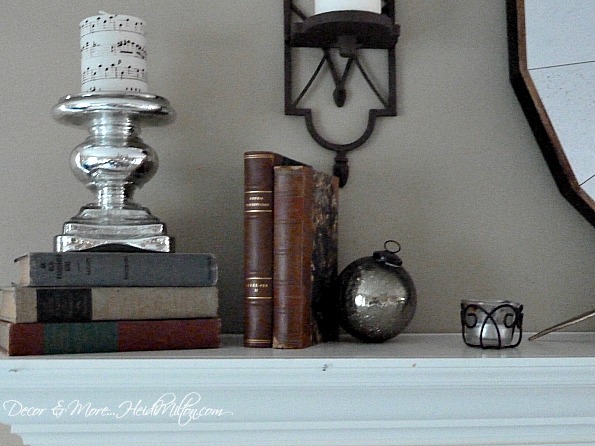 Some of these belonged to family members and some of them I've selected at antique shops simply for their beautiful covers and patina!
I just love the stories these pieces tell… some of them I know and some of them I can only daydream about.  For Five Ways to Add Antique Accents into your home, click HERE. 🙂
Do you have a favorite antique piece with a story attached?  I'd love to hear!