Did you know I have a regular Thursday gig?  You can find me at FancyLittleThings.com every Thursday where I blog about home and garden with snippets of faith thrown in.
I love my space over there, because my talented editors Aimee and Danielle come up with theme for each month.  My challenge is to blog within my niche (for the most part) while addressing the theme of the month.  July was "Beside Restful Waters" and I had fun with that, chatting about coastal decor, water features for the garden, and beach photo inspired paint colors.
This month, we're talking "Treasures in our homes." And today, I'm sharing ideas on showcasing and preserving your children's masterpieces.  After all, we're headed into a new school year and will have a whole new crop of fresh art projects rolling in! I hope you pop over and visit me there, and take a few minutes to read the other authors' pieces, too.  We share about marriage, parenting, fashion, photography, DIY projects, and lots of other topics.
Today you can also find me on Hometalk.  I'm sharing my favorite space in my home, the Mom Cave.  It's also the only space that's not overrun with laundry, new school supplies, and my girl's college dorm "stuff" ready to be loaded and carted back to Athens.
Here's a peek, but pop over to Hometalk and check out the other photos.  I have 3 projects left to finish this space completely… and I'm determined to do it before the holidays. 🙂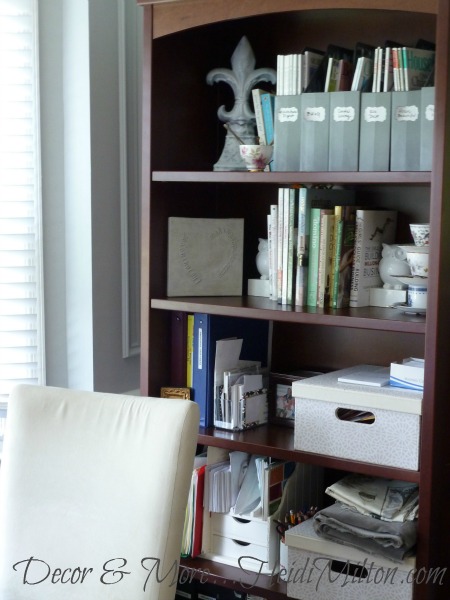 What's your favorite space in your home?  Come share over at Hometalk with me!