Confession: I did my winter mantel three days before I took down and put away all the Christmas decor.  Once the stockings were emptied, I was so impatient… so I just cast them aside, along with my Santa canvas and the berry garland and got busy!
If you follow me on Instagram, you might know that a trip to Trader Joe's jump-started the whole thing…I mean, who can resist a bouquet of seven creamy white roses with eucalyptus for only $4.99??
So without further ado, or too many changes from the Christmas mantel, here is what I am loving…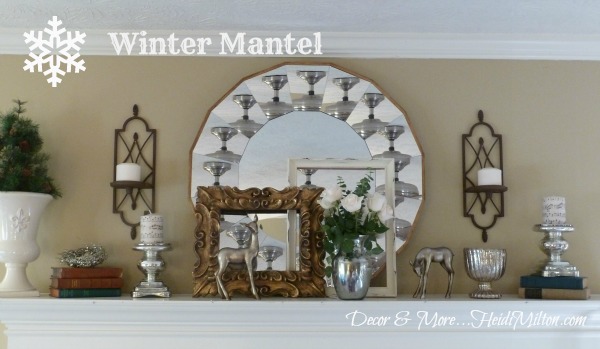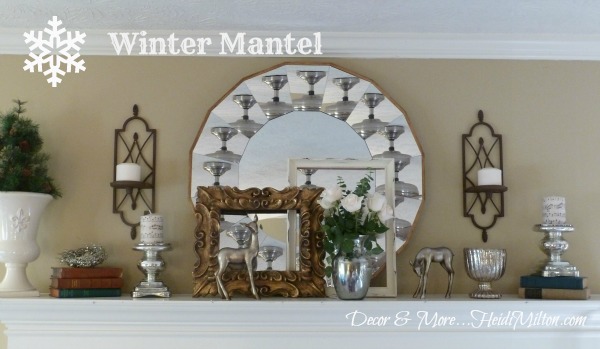 I am keeping it seriously simple: whites, mercury glass and other metallics, antique books, and fresh flowers.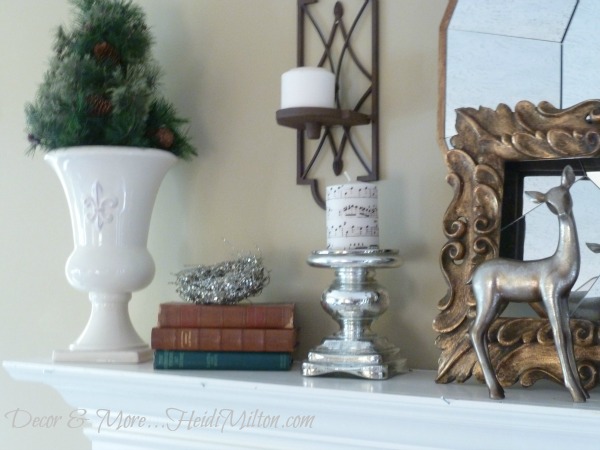 The urn with the little faux pine tree was on the Christmas mantel, but I loved the height, the combination, and the greenery, so she stuck around.  The little glittery bird's nest was left over, too, but I popped her on top of 3 antique books.    The mercury glass candle stands were a Pottery Barn sale purchase two years ago.  Sheet music candle tutorial is available here.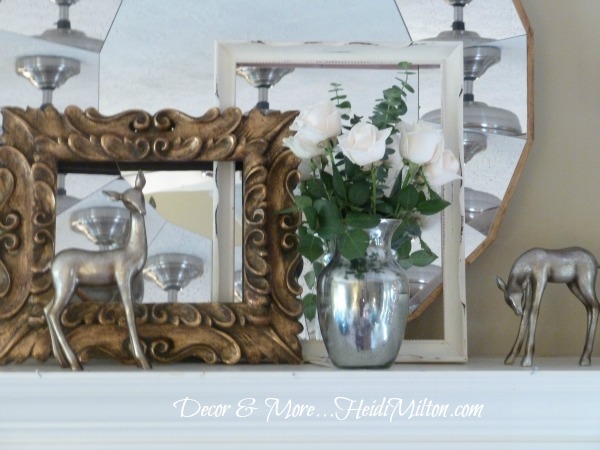 You know I love my antique gold frame against the mirror, and this year, she's joined by a thrift store frame, chalkpainted in Old White.    You probably recognize the shape of the vase — typical WalMart or florists glass vase with a twist.  The deer were a discount store sale purchase a few years back.  They have this awesome mixed metallic finish.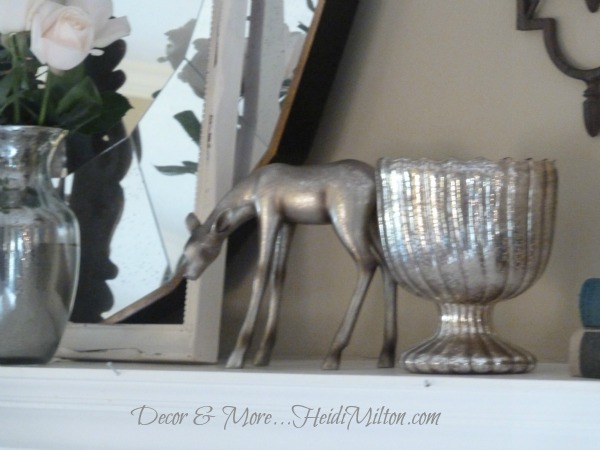 I love the scale of this mercury glass footed bowl I scored at Joss & Main right before Christmas.  Winning!!  This one will be used in many different ways, but for now she's a beaut all on her own. 🙂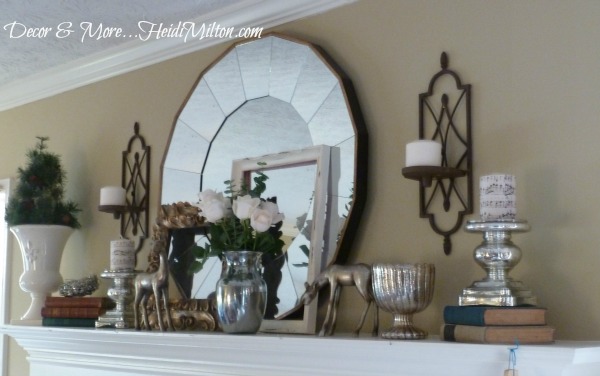 This is what you see as you walk into my family room from my kitchen/breakfast area.  The room is long and on the narrow side, so it's hard to get a good frontal of the mantel and fireplace.  This is where having a DSLR camera with all those wonderful lenses and tools would be SO awesome.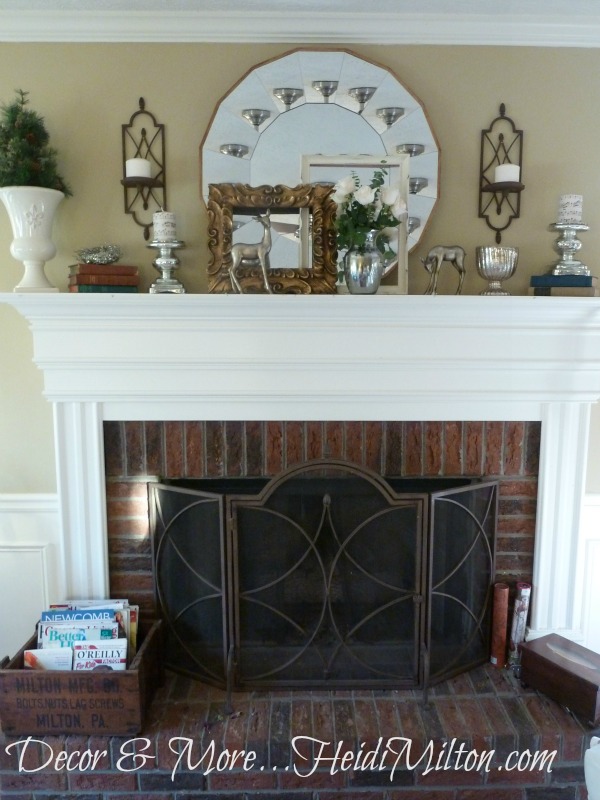 See what I mean?
The brick is starting to niggle at me a little, especially when I see gorgeous painted brick walls and fireplaces all over blog land. 🙂  But the hubs would have a cow if I painted it right now… so we'll just let sleeping dogs lie. 🙂
I guess I could've lit the fire for y'all so you'd feel all warm and welcome.  I do that soon and stage a proper photo shoot for y'all.  But it'll have to be with my good 'ole Lumix.  Now that I have my Silhouette, I guess a DSLR camera would make me a totally legit home decor/DIY blogger.
Maybe?
Sharing here!
Kim's WOW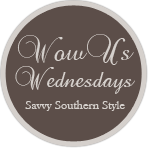 and Crafty Scrappy Happy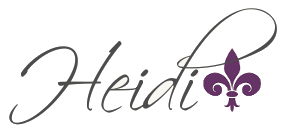 Pin It
&copy Copyright 2013
Heidi
, All rights Reserved. Written For:
Decor & More