Whew, a busy weekend… tailgating in Athens and taking in the UGA game (Go Dawgs!).  If you follow me on Instagram (heidiopia), you were treated to all kinds of pics from the fun!  Thank goodness for a gorgeous late summer day… and tickets in the club level seating. 🙂
Sunday I finally got motivated to bring a little fall into my home and I created a neutral fall tablescape in the dining room.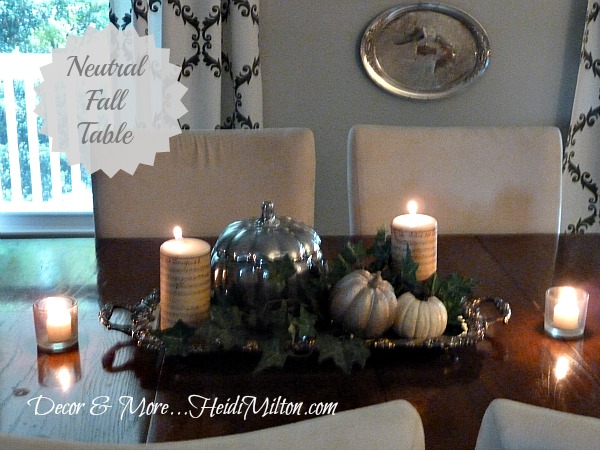 A girl's gotta start somewhere, right?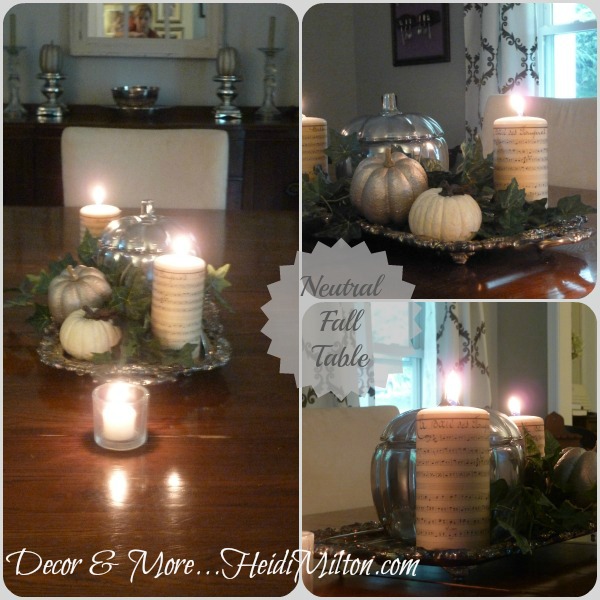 Lit candles make a table look so cozy, don't you think?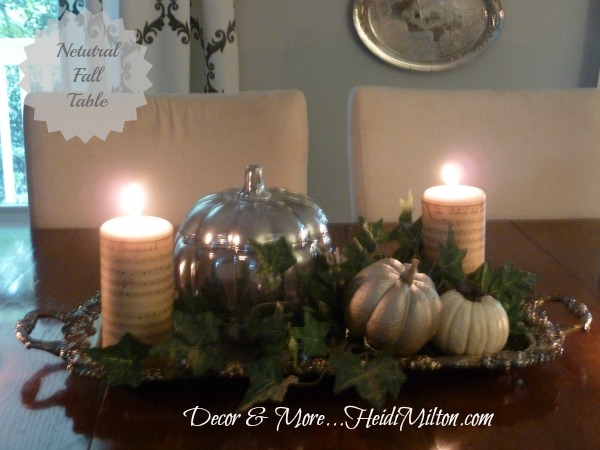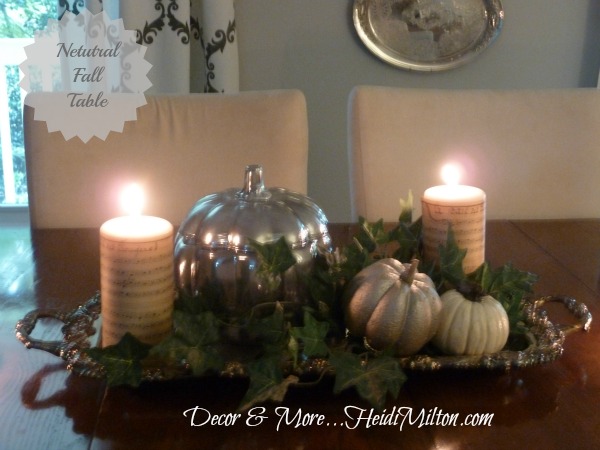 I really love it — no oranges, golds, reds for me!  It's calm and serene and perfect for my new dining room.
And so it begins!  I'll be adding touches to the family room, kitchen, and front porch over the next couple of weeks.  Think I'll go grab a pumpkin spice latte … 🙂
Sharing!