Monday again?  My weekend just flew by, but it was a good one — a little poolside time, finishing a good book, furniture painting, movie night with my girl, and last night — Steely Dan, y'all!  It was about 100 degrees outside for the concert, but those guys can still groove!  What fun and now it's striving to find some routine and a massive to-do list. 🙂
I'm finally getting around to sharing a furniture makeover I did a couple of weeks ago.  I was so thrilled with how it turned out and it must have appealed to someone else, too — it lasted all of 48 hours in the booth!  Remember this photo?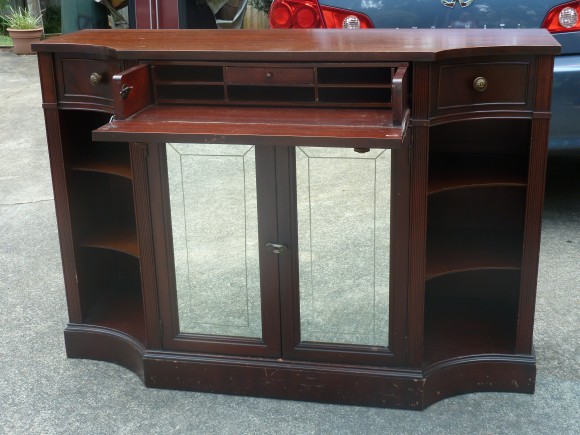 I love the lines of this piece and it functions as a buffet- secretary.  How cool is that?  I was so torn about what to do… most of the wood finish was in great shape, especially once I treated it with some Old English scratch cover/conditioner.    But some of the wood was chipped and seriously dinged up.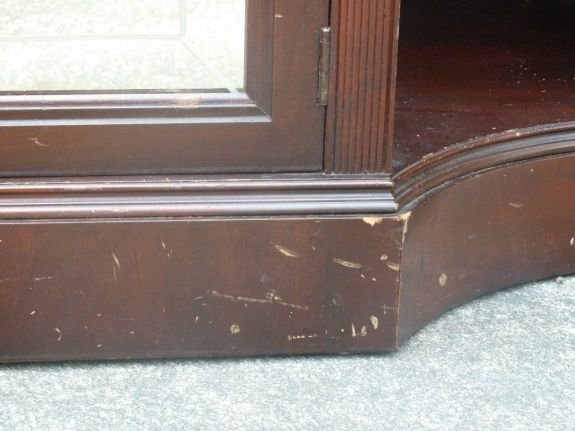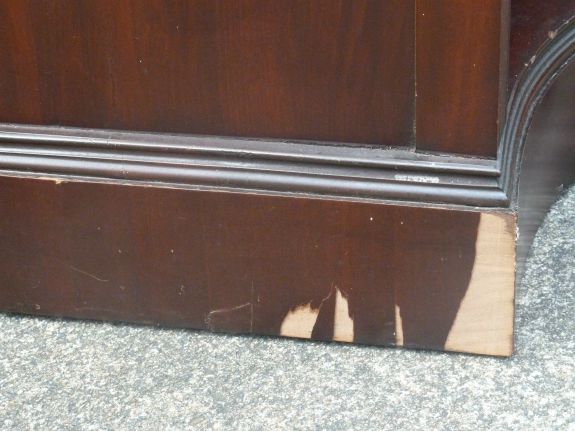 Thankfully, a little Old English Scratch Cover rejuvenated much of the wood.  I was totally impressed with how it worked!  But there was no getting around the other.  So I opted for a two tone finish, in which I could preserve much of the beautiful wood and camoflauge the other with paint.  It was tricky to figure out how to balance the two, but I think I got it right…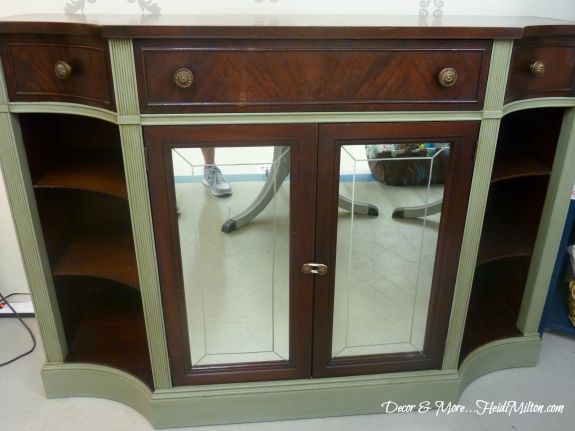 The top, drawer fronts, doors, and shelves were just cleaned up.  The other areas got two coats of Farmhouse Paint in Sage Shadow.
The actual paint is greener than this photo, but it's a very warm green — almost an olive.  And then I really took the plunge and used their Antiquing Gel in Tea Stain, to soften the contrast between the painted areas and the wood finish.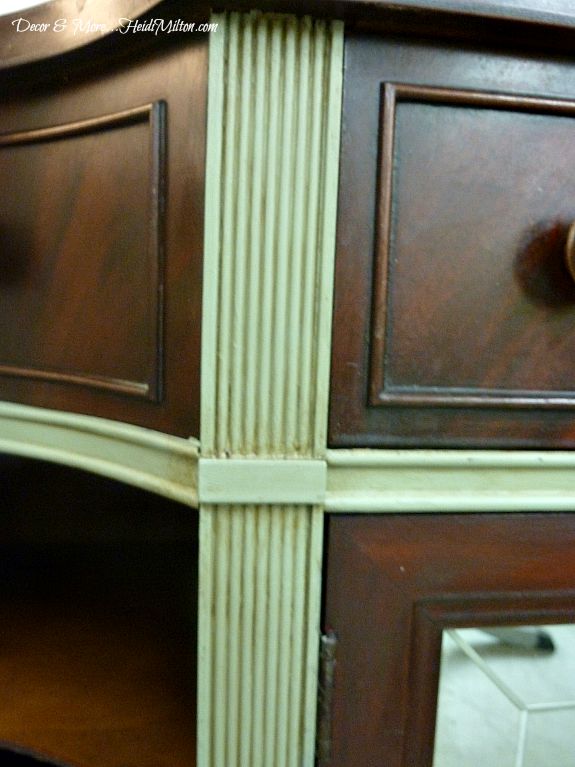 This was the EASIEST thing I've done in a long time!  It brushes on easily, then you just wipe it away — it settles into grooves and corners beautifully.  You do want to work in smallish sections, but that was easily done on this piece.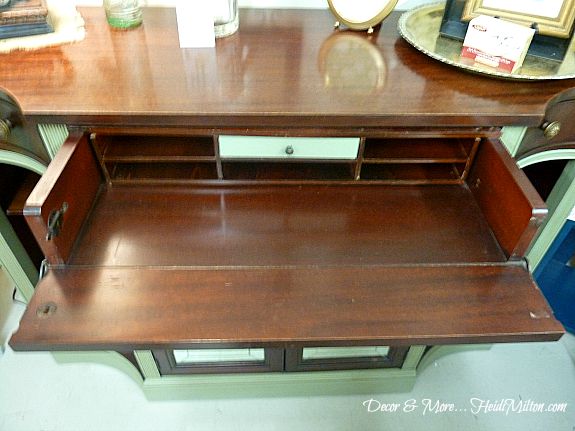 I painted the little drawer inside too for a fun pop when you drop that drawer front down.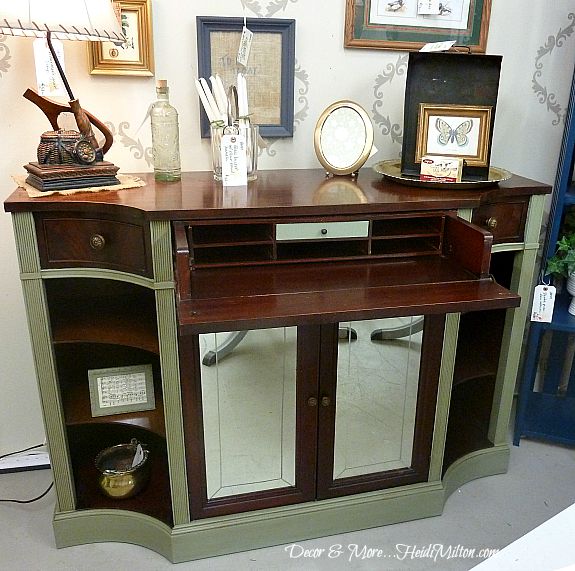 Here she was all styled in the booth!  Unfortunately (or fortunately!) she didn't last 48 hours!
I've already got plans for my next piece with the Farmhouse Paint and Antiquing Gel… just might be my kitchen table. 🙂
Enjoy your Monday everyone!