Happy December, friends!  Let the countdown to Christmas begin!  I'm knee deep in Christmas decorating and enjoying it this weekend, but we must close out November properly.  Some fun favorite things this month…
1.  My new booth space at Queen of Hearts Marietta…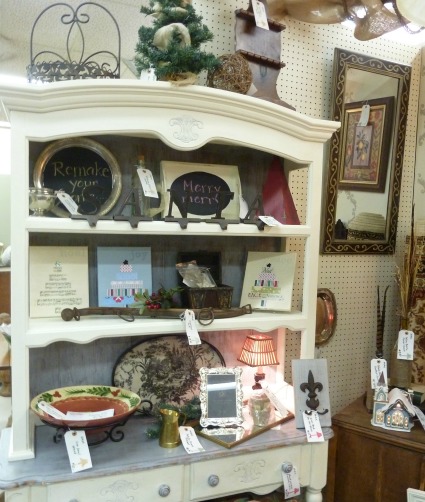 I can't tell you how much I'm enjoying this new space — the staff is marvelous, the other consignors are fun and energetic and the store itself is gorgeous.  It's only a mile or so from where I live, so popping in and out is beyond easy… love, love, love!  (PS: Have you "liked" our Facebook page yet?)
2.  Family time…
We celebrated birthdays, Thanksgiving holidays, and football victories together… good stuff.
3.  Crafting with sheet music…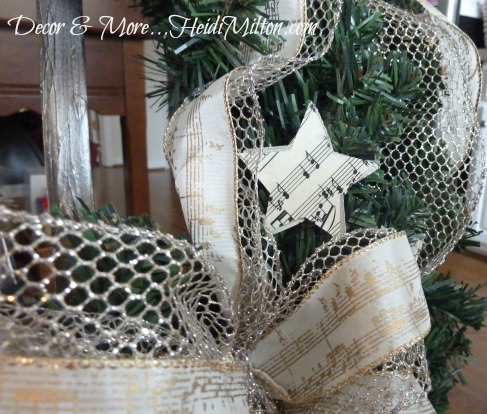 Not sure why this speaks to me, but it does… those books of vintage sheet music I snapped up at a flea market two years ago have rendered lots of great projects and I've got plenty more in mind!
And now for the guilty pleasures part of my favorites…
4.  Starbucks Gingerbread Latte…
I literally gasped when I popped into Starbucks and saw that my beloved gingerbread latte is BACK!! I'm gathering the girls behind the counter had gotten that reaction several times before me… if you've never tried one of these, DO. It just says "holiday!!"
5.  VeryJane.com.
Daily deals for jewelry, apparel, home decor — COOL STUFF.  I just learned about this site last weekend and I've made 3 purchases from them already.  Lots of deals available for Christmas delivery!  Like this one…
Only $14.99. You're welcome. 🙂
And those are my favorites from November!
I'm so looking forward to enjoying December and all the joys of the season.  It's sure to be a busy one, with the hub's birthday celebration at the lake coming up and then a trip to NYC with my girl when she finishes with her finals.  Then a HOUSEFUL over Christmas — and I am soooo excited about that!!  Plus all the preschool activities, a handful of Christmas parties and church events, and general busy-ness.  Woo hoo!
And now for some news…
With a little bit of sadness, I am saying goodbye to my Willow House business at the end of January.  The company announced last month that they will be phasing out the home decor division of the company in 2013.  The party plan business has dropped off dramatically in the past few years for many reasons and they could no longer make it profitable to provide quality home decor pieces, even with our online presence.
What this means for me is that I will have more time to focus on this space and my booth — the things that I LOVE doing!  I'm looking forward to not having quite so many balls in the air, too. 🙂
What this means for you is that the online deals are getting better and better as they try to sell off inventory!  My website will remain operational until the end of January and you will be amazed at the sales that are coming your way.  If you're not already checking it out, click HERE to do so — there's a great Holiday Bazaar going on now!  Check out my Willow House page for the latest flier.
AND… stay tuned for a couple of giveaways as I begin to purge some samples, too!
Thank you for your support of this business — it's been a wonderful learning experience, I've made some terrific friends, and I've gotten some lovely pieces for my home and family along the way!
Enjoy your Saturday, friends — decorating blitz and then SEC Championship Game watching for us!!  GO DAWGS!!