Monday already?  We had a busy weekend around here and I continued to press on with my Ugly Duckling dining room projects… slowly.  Lots of interruptions and a few stops and starts, but slow and steady wins the race!  I'll be so excited to share the reveal here next Monday!
The light fixture is hung.  The mirror is in place.  But the biggest project I tackled was painting my aunt's secretary.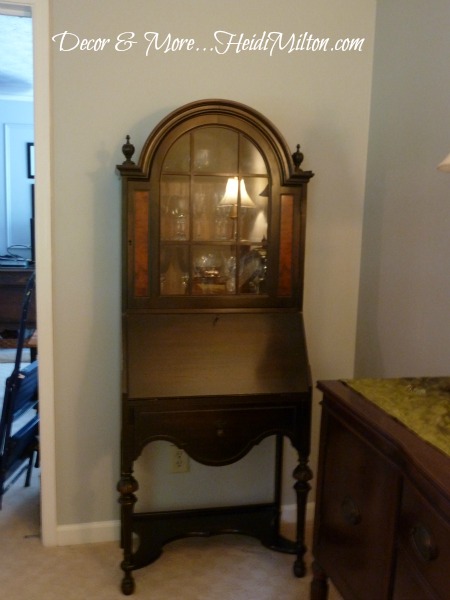 Here she is before… it's been the home for my crystal stemware for years (and a lot of other *stuff* as I found when I cleaned out the drawer!), but she's totally not living up to her potential.  I've wanted to paint her for quite some time, but I get paralyzed by the possibilities…
Like these…
So you've probably guessed that I'm looking to go gray, but gray with depth. It would also be safe to say there may or may not be silver involved.  There are a lot of nooks and crannies on the inside of this piece, so it's kind of slow going!
And my vision continues to evolve as I paint. Does that ever happen to you?
Onward! Happy Monday, friends…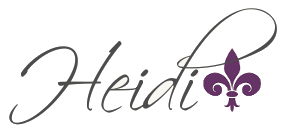 Pin It
&copy Copyright 2012
Heidi
, All rights Reserved. Written For:
Decor & More