Hi there!  I hope you're enjoying your week so far.  It's been nice to be out of school so I can tackle some of these refresh projects we need to do to get the house ready to sell.  Ever wonder why we wait until we're ready to sell to get these things done???
Yesterday I jump-started the laundry room refresh that has been loooonnnnggg overdue.  If you follow me on Instagram you know I purged the cabinets and cleaned it up a couple of weekends ago.  Boy did that feel good!
Now it's on to the paint update.  But let's see a pic or two of where we're starting…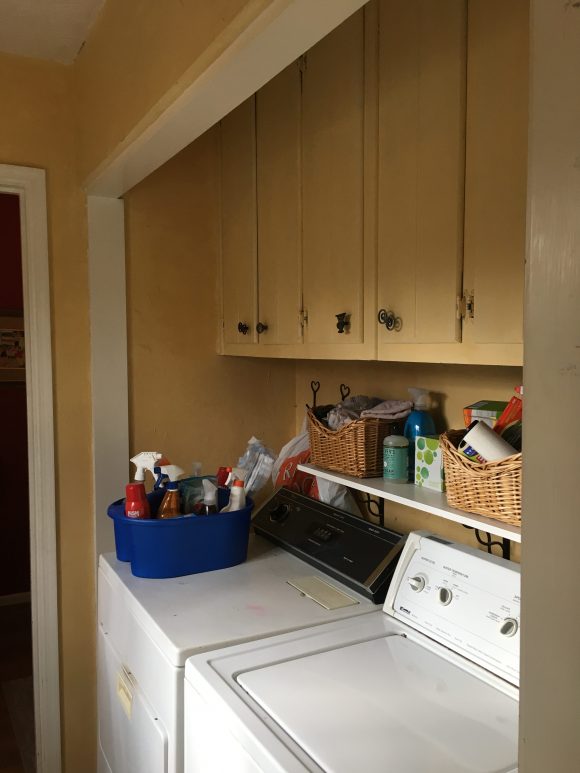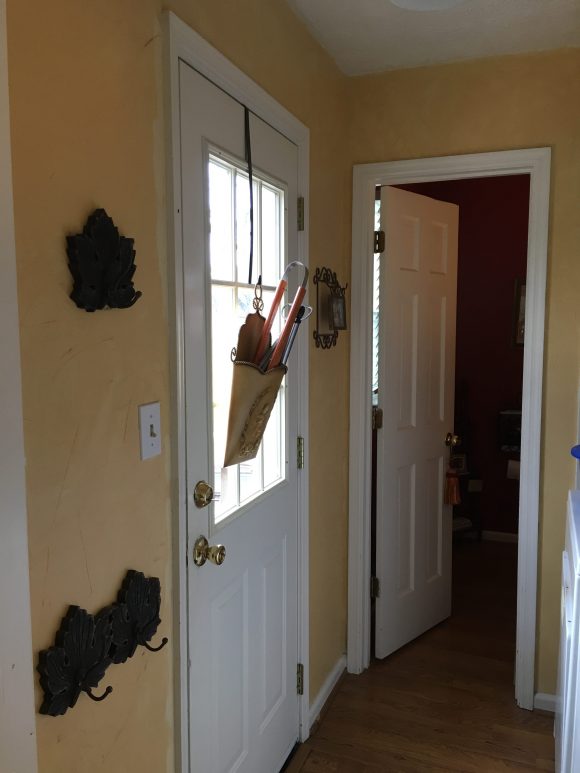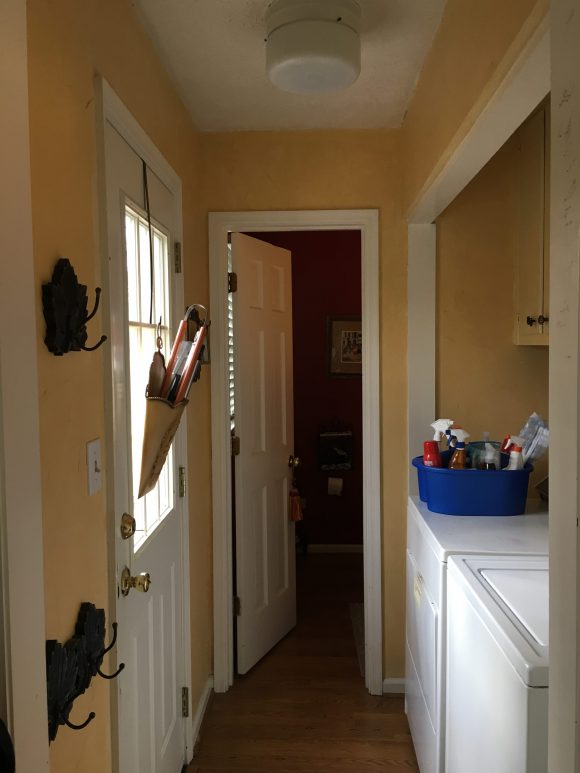 You can see this is a tiny space — a hallway really.  So while it's not a TON of stuff to paint, it's VERY awkward to work in.  Which is probably why it's taken me so long to do this. 🙂  And that late nineties gold?  Outta here!  I think at some point there were bifold doors on this space, but I could never figure out how… our washer/dryer project out a bit too far and these are OLD appliances.  Thinking about hanging curtains that can be pulled shut?  Anyhoo…
My only sadness in refreshing this space is this…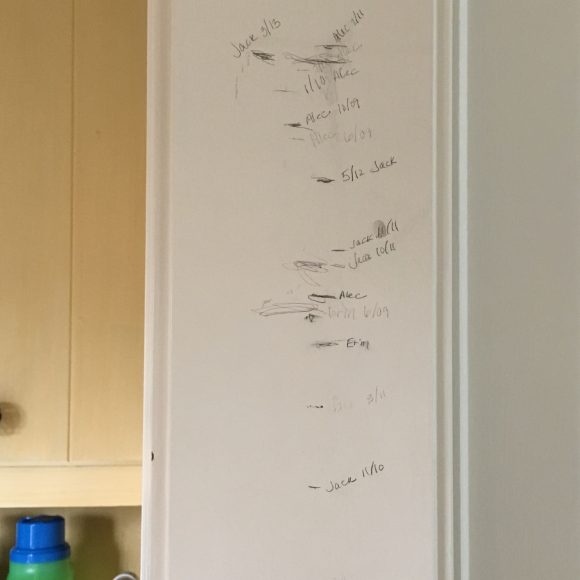 So should I paint over it? Leave it so buyers will know what an awesome family home they're getting?
My plan is to get this little space finished up this week and move on into the little half-bath that's adjacent.  I'll keep you posted on my progress on Instagram but I will share the reveal here.  Because inquiring minds want to know, right?
Have a great day, everyone!