We've been embracing our deck-sitting season as the weather has permitted and I'm so glad I refreshed it before graduation!  I spent an entire day pressure washing… it was in dire need! And I'd hoped to get a fresh coat of stain/sealer down, but we haven't had enough days without rain yet to tackle that.
Anyhoo, I decided to go ahead and plant my flowers, lay a new rug and add a bit of temporary seating for the time being.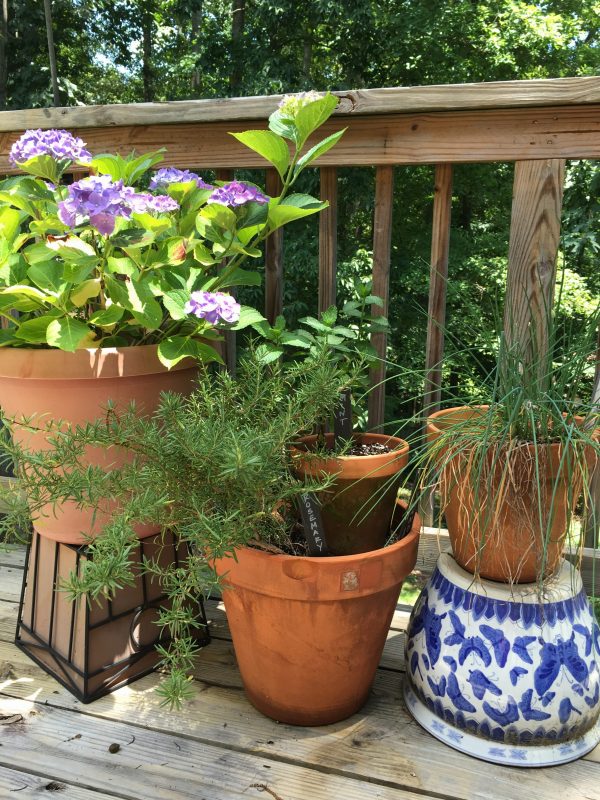 These babies made it through the winter so while they look a little haphazard, I'm thrilled to see them blooming and thriving!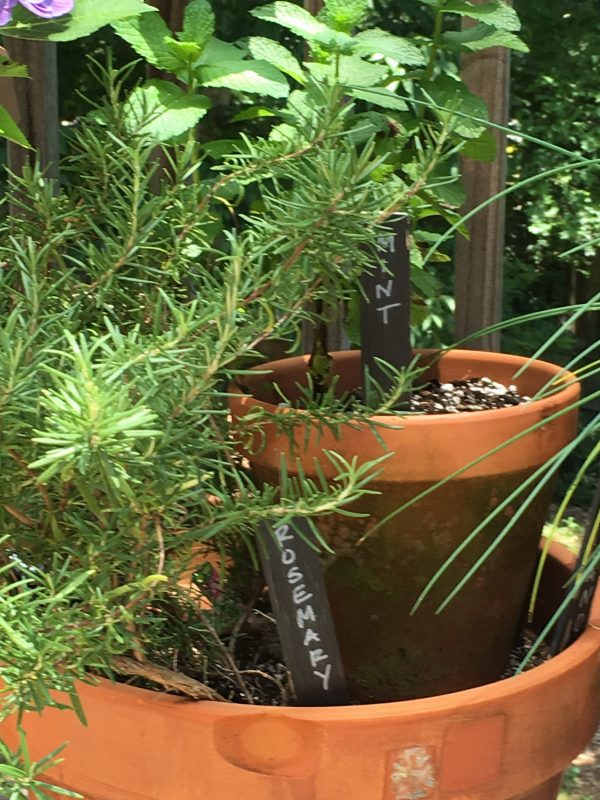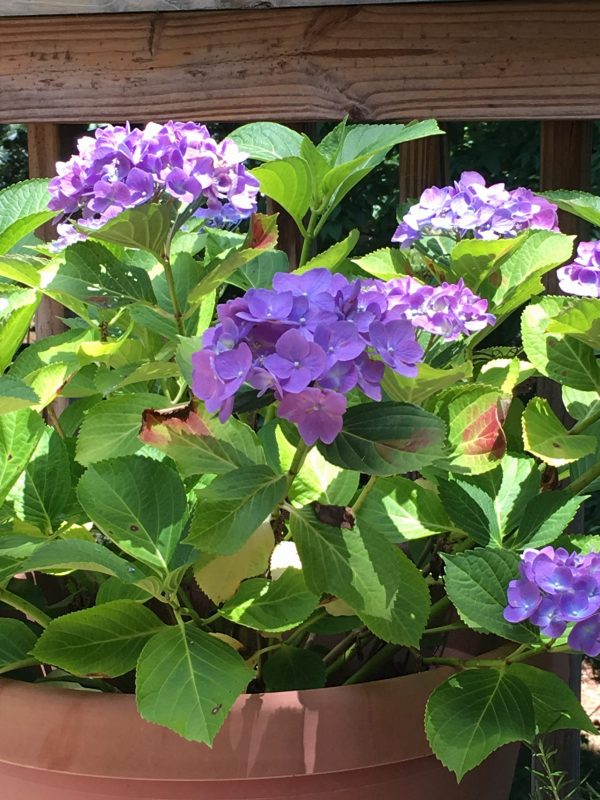 I added in some colorful wave petunias and revitalized my creeping jenny and asparagus ferns…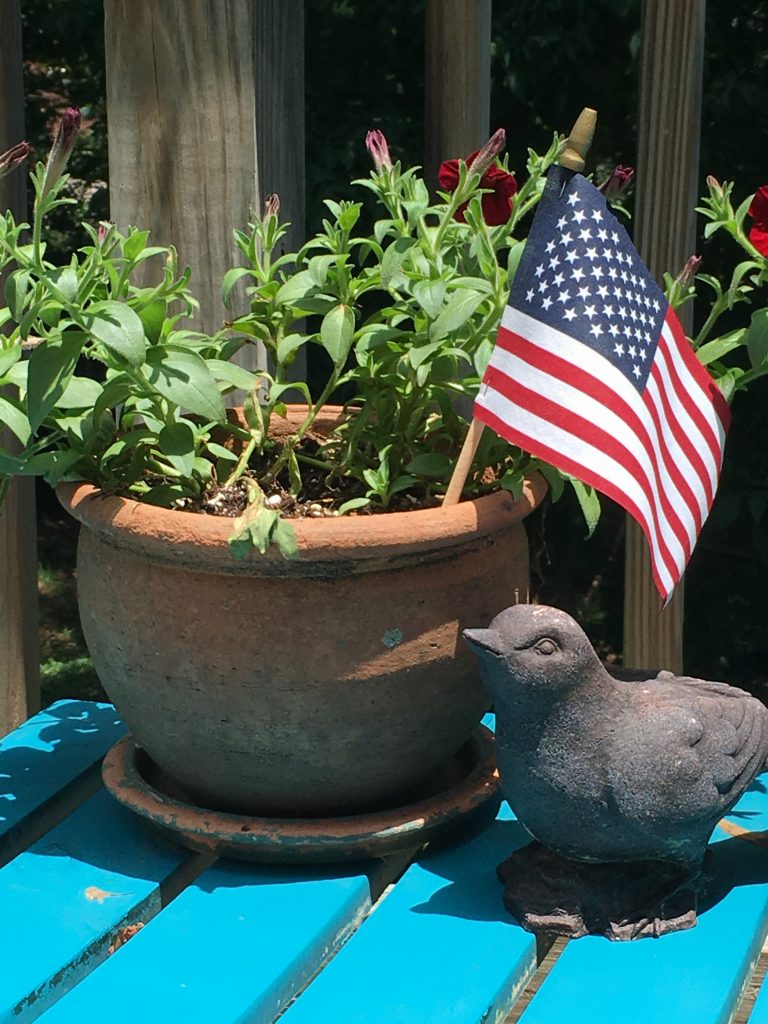 I snapped that pic after a major rainstorm so the blooms weren't showing off, but I'll share some more soon. 🙂
I refreshed with a new rug…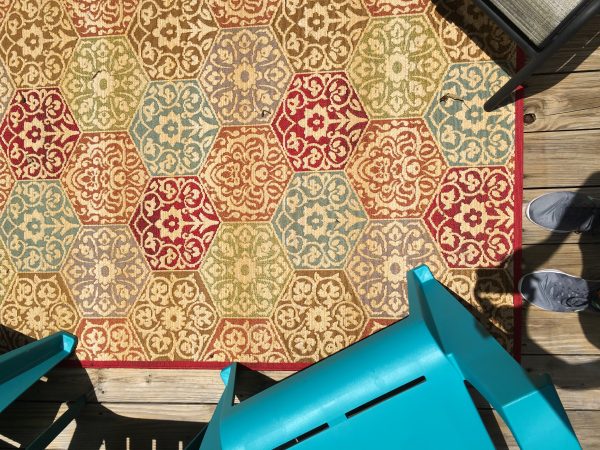 Mohawk Home String Theory Venice Tile rug
I still have red and turquoise accents out here, so I opted for the Venice Tile rug from Mohawk Home's Voyage Collection.  I love that it's tightly woven so it dries quickly and has a great array of colors for me to play with out here!
The turquoise adirondack chairs are place holders for now… I scored them on sale at Target (thank you, Cartwheel!) right before graduation and they've been fine as we wait for something more permanent coming soon. 🙂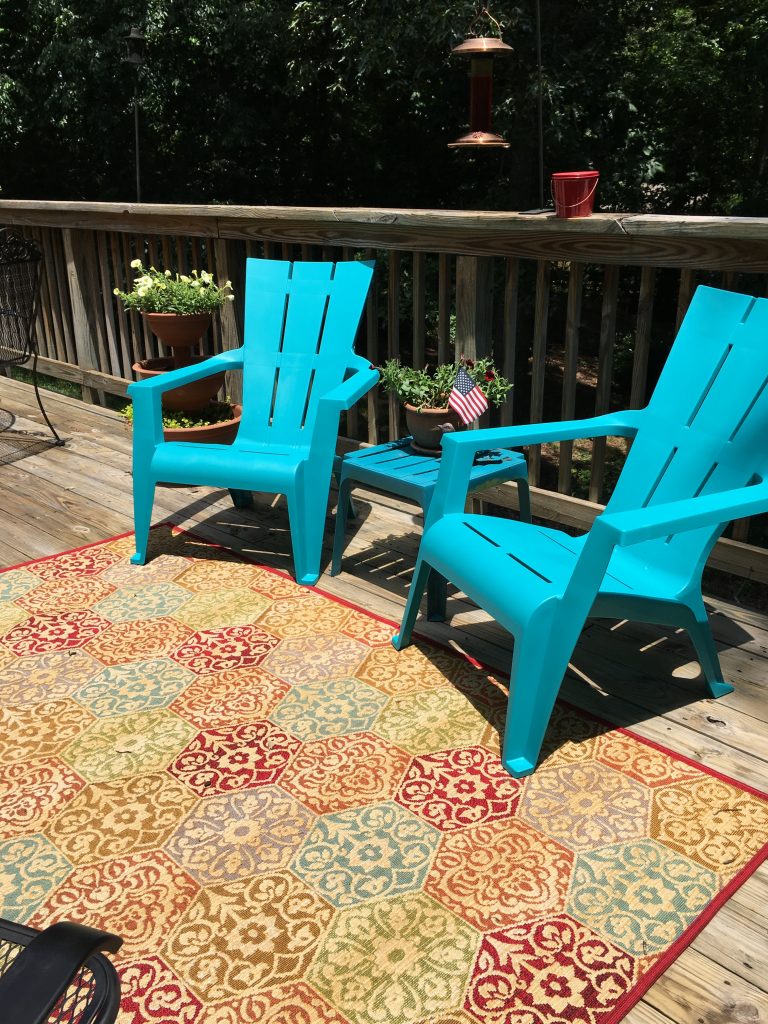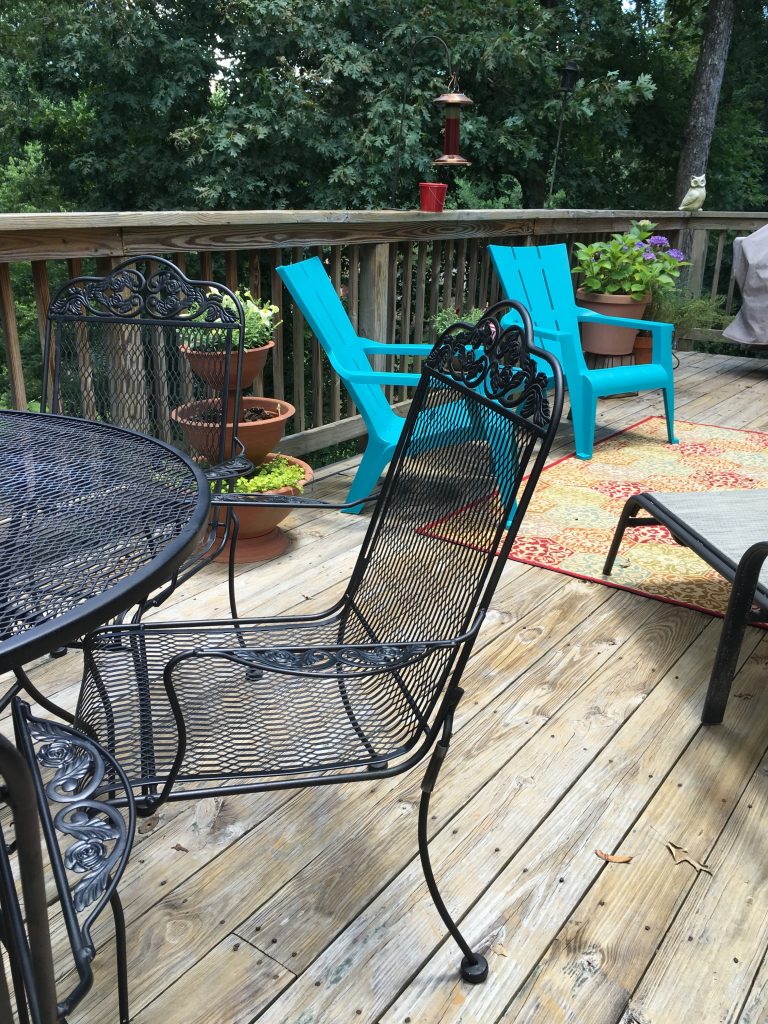 Besides my marathon pressure washing session the most impactful refresh was on my black metal furniture…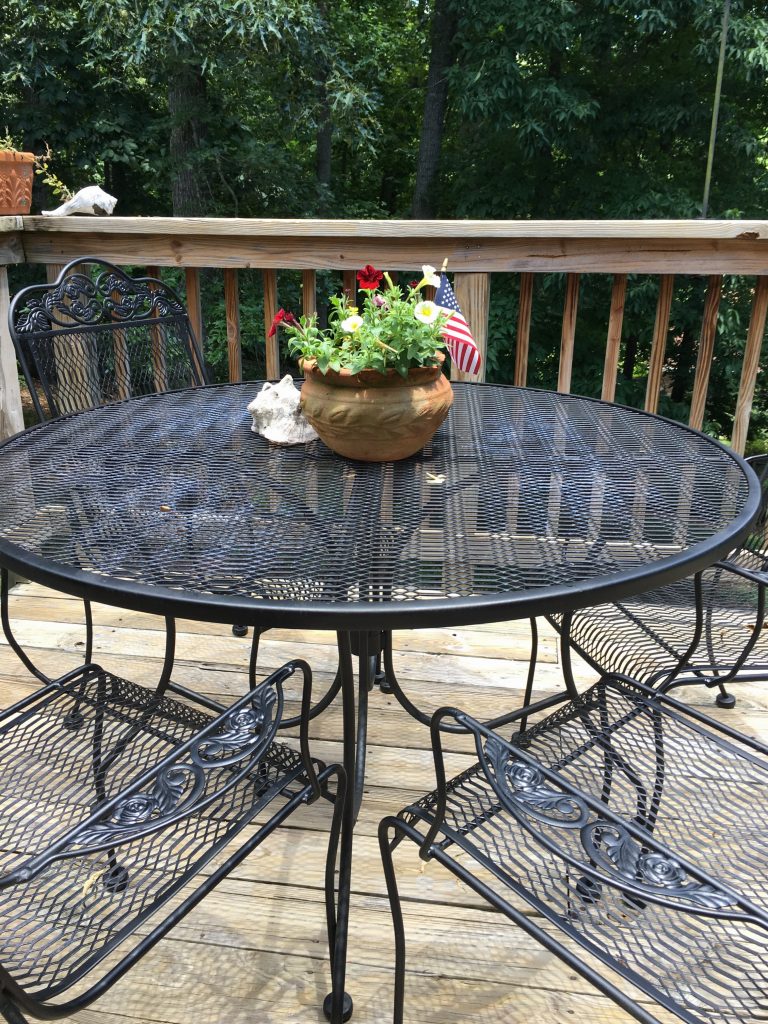 I bought this set ten years ago at a store called Garden Ridge (anyone remember that one?).  It has sat in the elements for ten years and was quite faded.  I took a wire brush to it and then gave it two coats of black spray paint… viola!!  We are amazed at how fresh and new it looks!  I'd say I've gotten my money's worth out of this set!
So that's a peek at the back deck… I have more that I'll share when I get a few more things done, but for now we are enjoying this space immensely.  It's in full shade in the morning until about 10 am and again from 4 pm on… can you say coffee in the morning and cocktails in the evening??
More to come!  Enjoy your day, everyone!