Hello, friends… before I dive into a new furniture project here, I wanted to pause and send my heartfelt condolences to the Orlando community.  We're living in a scary and crazy time where it seems evil lurks at every turn.  I'm saddened by the way our leaders and presidential candidates have lurched into finger-pointing and political discussions in the wake of this.  Praying diligently for clear heads to prevail and for unity in our approach to this threat.  And that we would never forget those victims.
THe hubs and I enjoyed a glorious weekend at the lake with friends… relaxing, swimming, boating, eating.  It could only have been better if his sweet aunt could have joined us, but we made the most of our time there anyway.  This week is jam packed with Legacy stuff — are you interested in hearing more about getting the school ready to rock?  I may do a post to share what we're working on soon.
The Legacy crew was blessed by a HUGE donation of school furniture last summer… so much that we can't possibly use it all!  We're selling off some of it and will donate the rest of what we can't use, but I had an idea to try to sell a couple of fun pieces in my booth to benefit the school.
Remember these??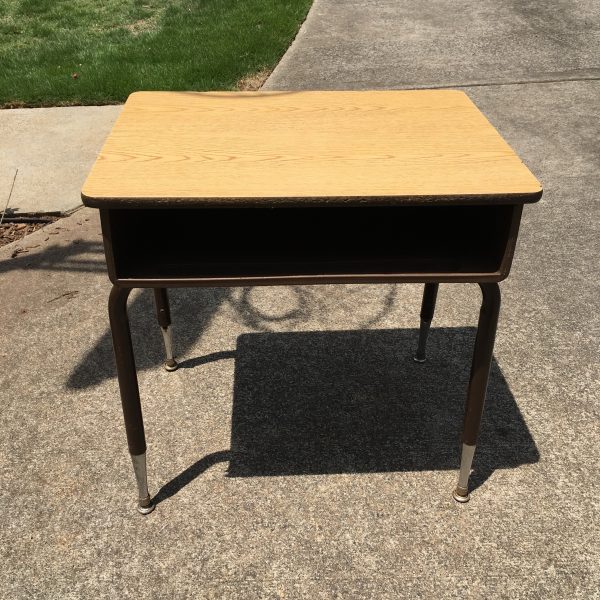 These babies needed some love, for sure.  So I gathered some supplies to see what I could come up with…
The feet were quite rusty, so I soaked them in vinegar (I used solo cups so I could soak all four at once).  While they were soaking I tackled the rest of the desk with Krud Kutter and a scraper… it cleaned up pretty well with a little elbow grease!  The top is in great condition.  After some more elbow grease on the feet with the grout brush, most of the rust came off, revealing shiny metal!
Then it was time to tape off the legs and top and give all that brown a fresh new color…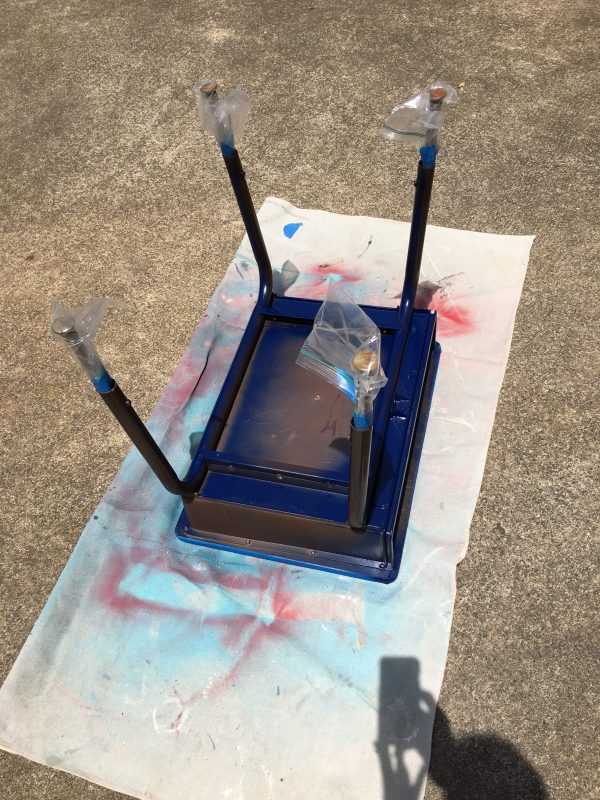 I chose navy, thinking this piece would be so cute in a playroom or as a bedside table in a boy's room.
I absolutely LOVE how fresh this piece looks now!  Ready to pop into any space to inject a little industrial functionality.  Notice that the legs are adjustable, so that lends even more flexibility.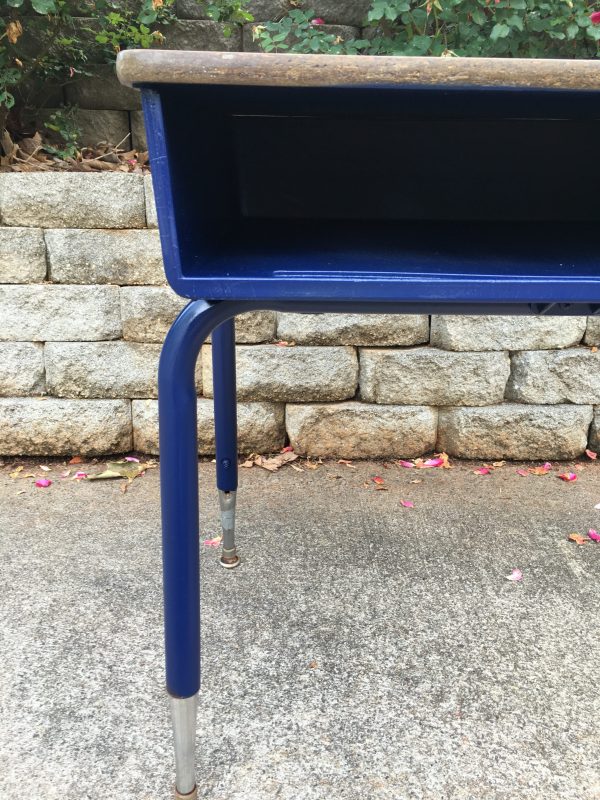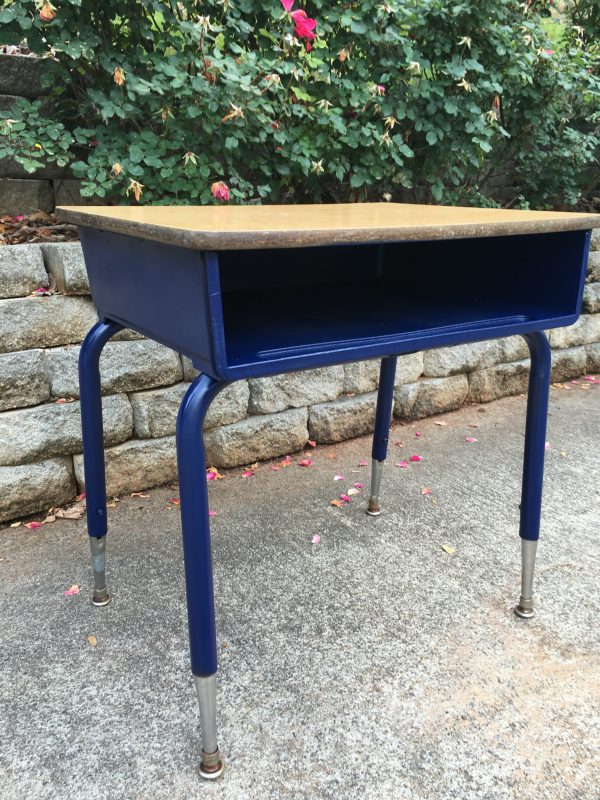 There's still a teeny bit of rust on the feet, but another quick scrub with vinegar took care of that.  And now here he is in the booth, ready for a new home. 🙂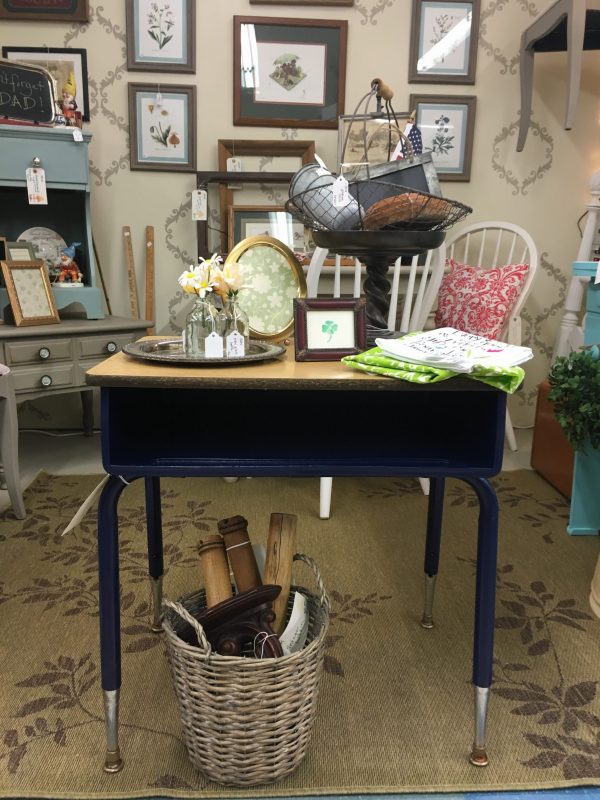 I did two of these and plan to do a few more in different colors if they sell well.   Love a simple makeover that makes a big difference, don't you?
Enjoy the rest of your day!