Last Friday a girlfriend and I trekked down to Scott's Antique Market on the south side of Atlanta.  It's one of those have-your-eyes-wide-open-and-comfy-shoes-on experiences, if you've never been!  I was VERY good, honoring my No Spend Month, and only snagging a few things for the booth.  But I got lots of inspiration, too.
Here's pics of a few things that inspired me.  Sorry for the iPhone pics!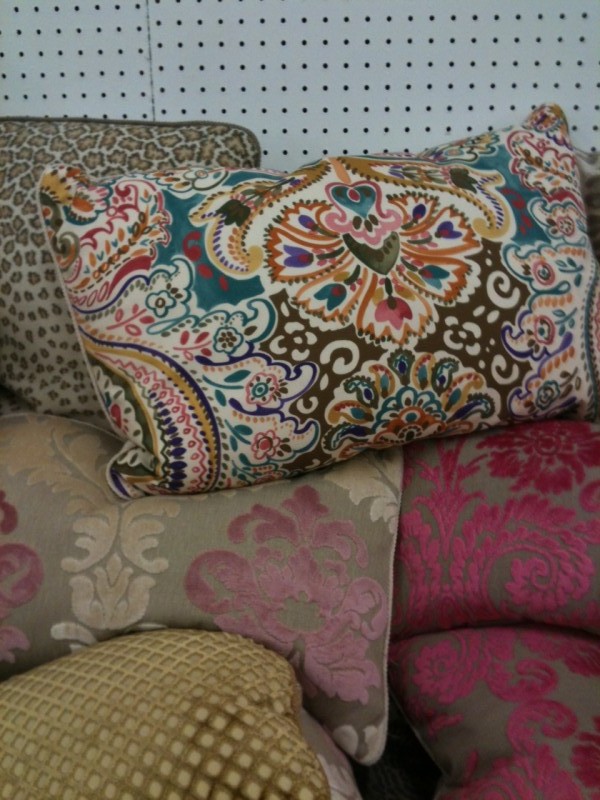 Pillows galore… check out all the color palettes and the flocked velvet!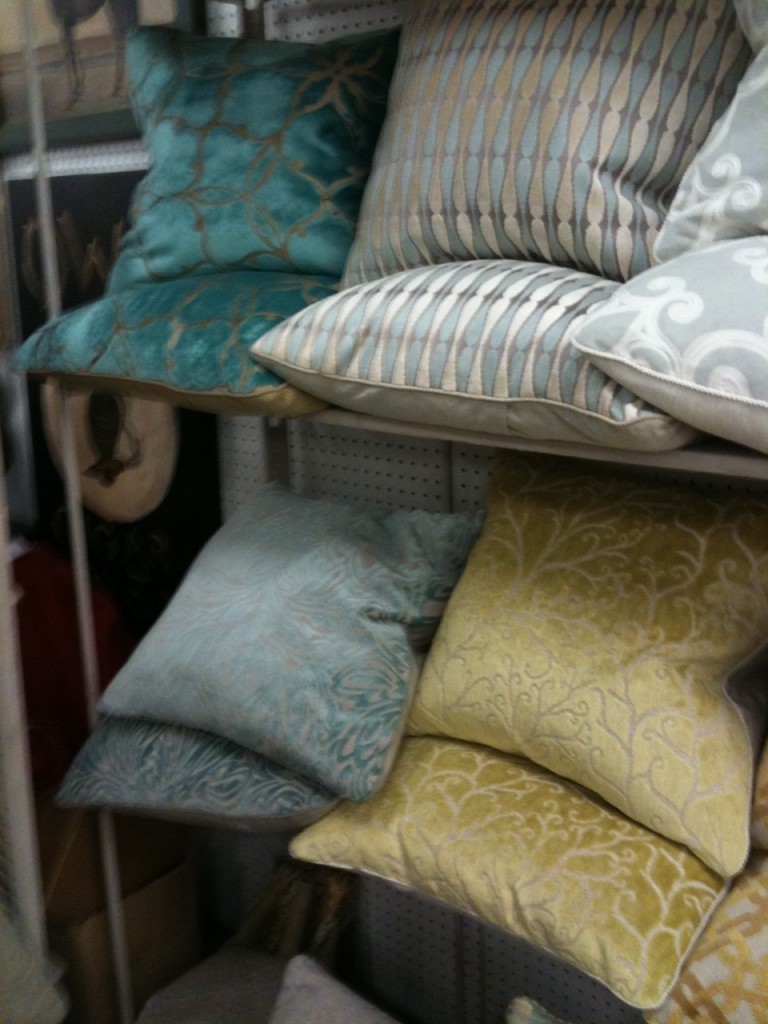 Oooo…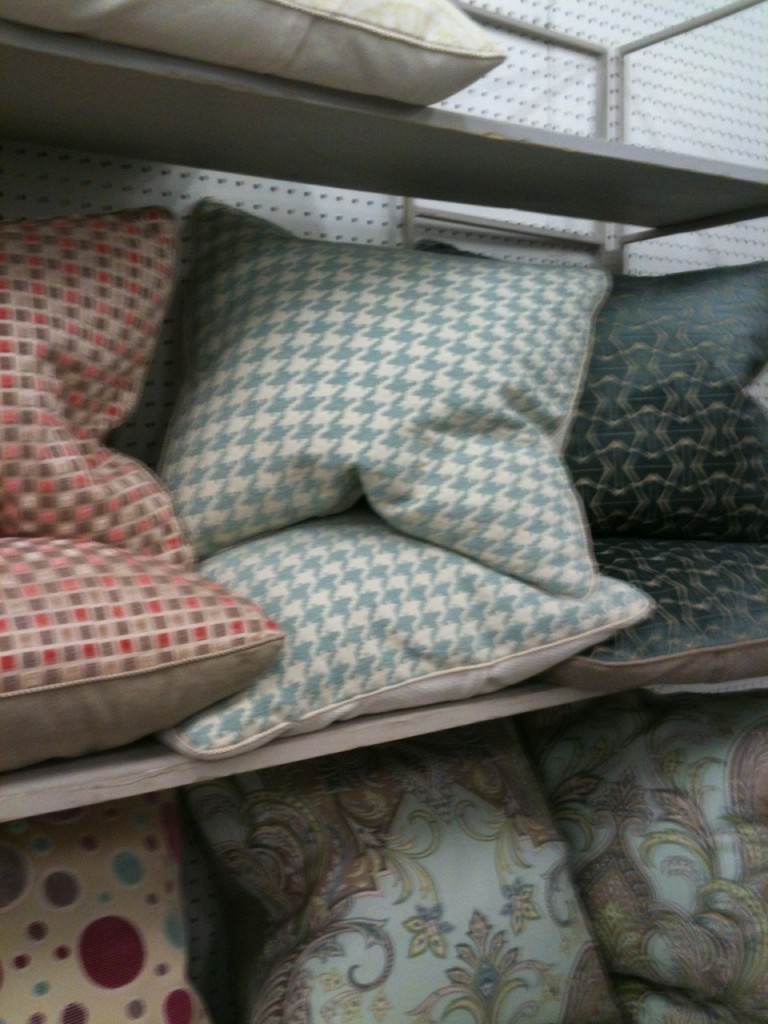 You KNOW how I love blue houndstooth!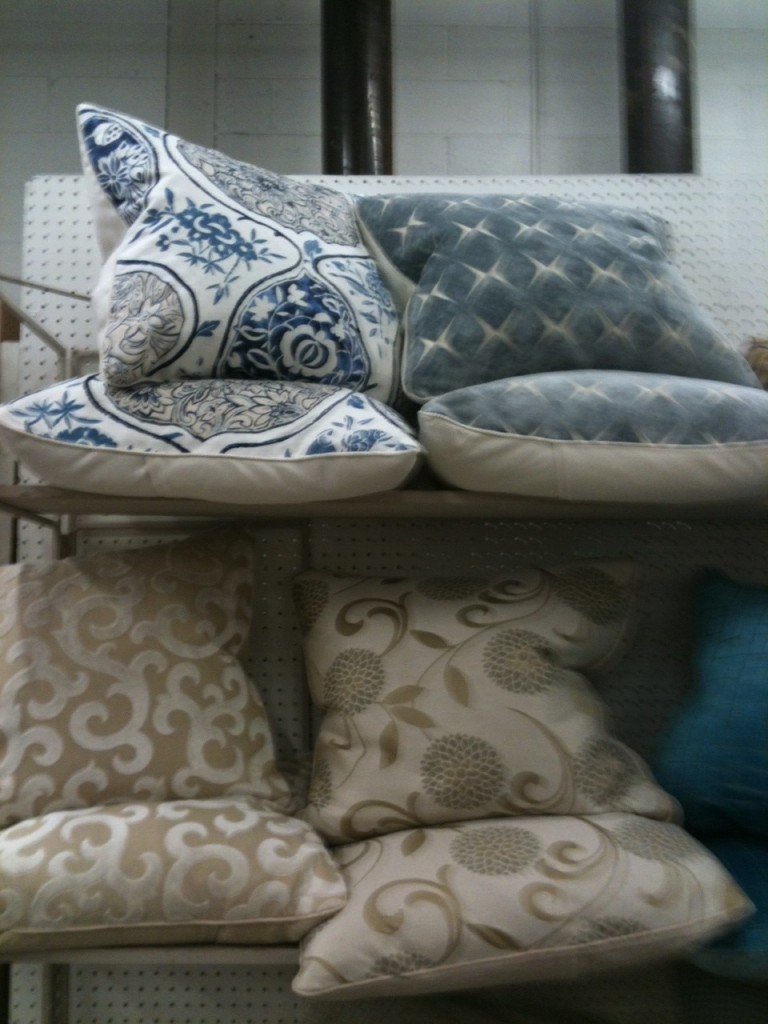 More flocked velvet and that navy blue?  Yes please!
I was also taken by the finish on this little guy…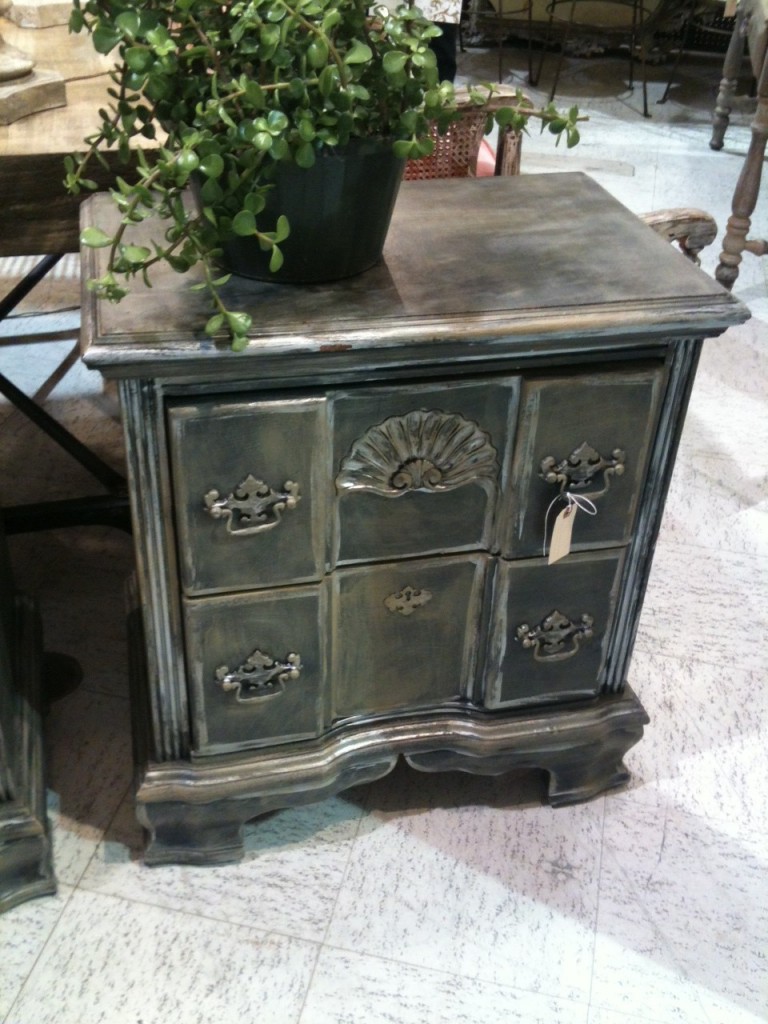 This photo really doesn't do it justice, but it's a lovely charcoal gray with greenish undertones and silver metallic accents.  I'm dying to find a little piece I can play around with to try to duplicate this layered finish.
And now for what I came home with!  All the smalls will be in the booth within the next couple of weeks…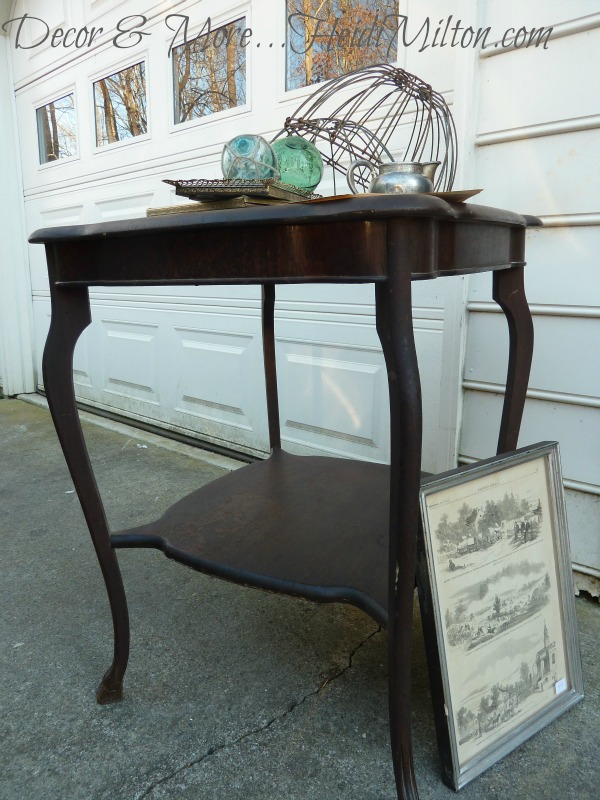 First of all, the table.  I fell for it's size and lines right off the bat, made an offer, and loaded it up, within 10 minutes of getting there.  You snooze, you lose, people!  Now the finish needs some love and a leg needs tightening up, but otherwise it's an amazing piece.  Woo hoo!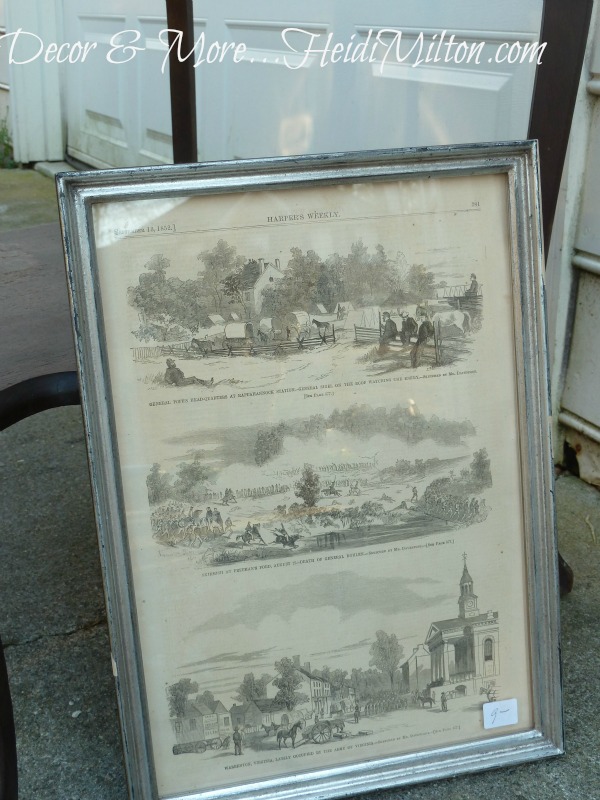 Then there's this fun framed page from Harpers Weekly in a distressed frame.  I love wall decor like this!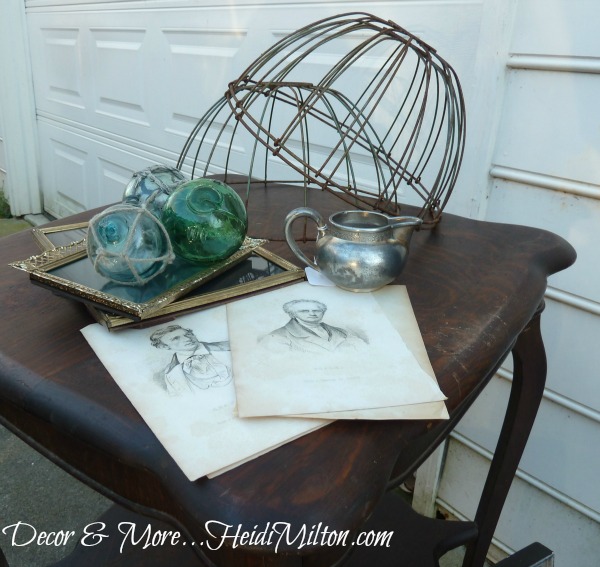 How about some vintage frames, Japanese fishing floats (I'll get more of these next time!), etchings of American artists, a little silver pitcher, and those planter baskets — I'm picturing pendant light fixtures.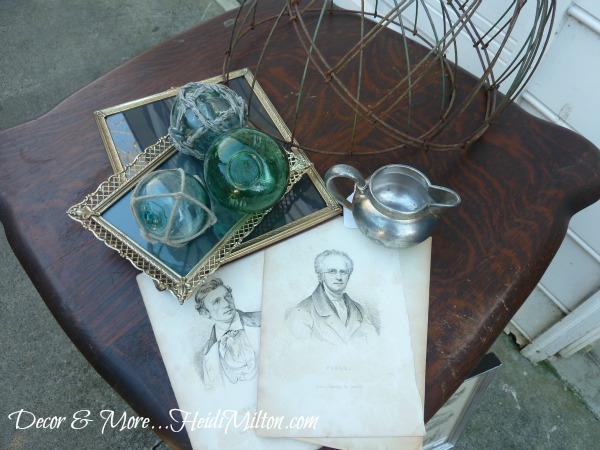 Success!!
Next time, I'd like to spend more time pouring over architectural prints and botanicals… they have tables upon tables of stacked prints.  You could spend an entire day looking through them!
Definitely a Fun Friday I'll repeat soon!
This weekend is furniture painting, some burlap DIYs, and spray-painting… how 'bout you?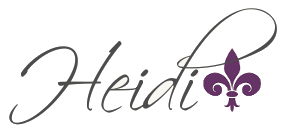 Pin It
&copy Copyright 2013
Heidi
, All rights Reserved. Written For:
Decor & More