Woo hoo — I had such a nice treat on Saturday when I joined Rhoda from Southern Hospitality and about 50 other gals and guy (yes, one) at a local HomeGoods store for a before-hours party!!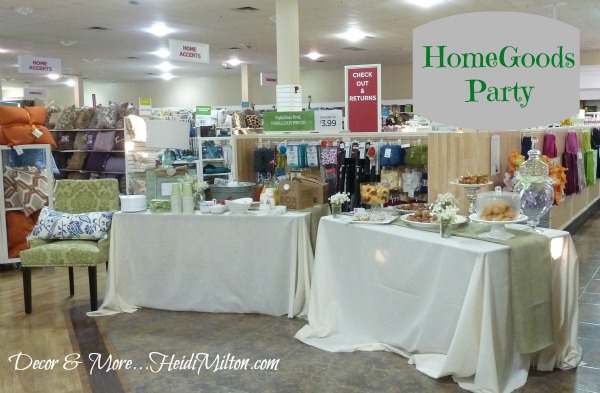 What a fun event… there was a lovely light breakfast spread (yay for coffee at 8am on a Saturday!) and our hostess with the mostess…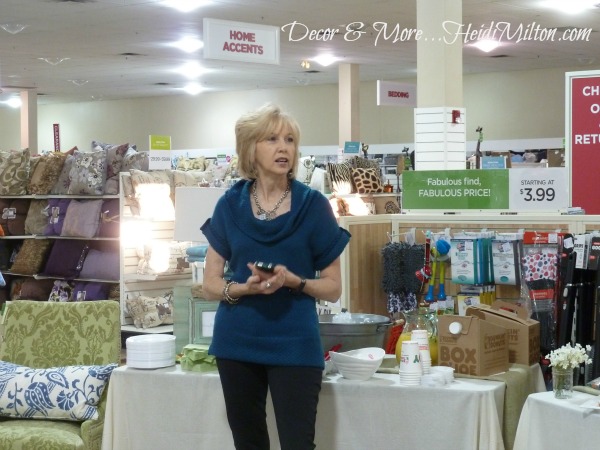 We were told we would each have a HomeGoods gift card to jump start our shopping, but first we played a guessing game for the chance to win additional gift cards!!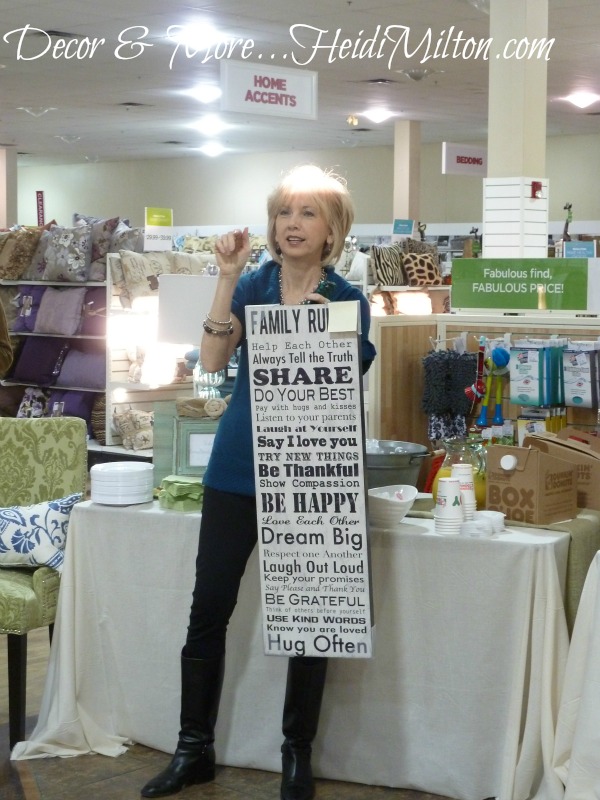 Rhoda had picked out a few items from the store and we were to guess the price.  Of course, experienced HomeGoods shoppers know that they have unbelievable prices.  Truly.
Once the prizes and gift cards were dispensed, we were turned loose to shop!  We were also told that if we tweeted or Instagramed pics of our favorite items throughout the store, we'd be entered to win ANOTHER HomeGoods gift card!  So, of course, there was lots of this…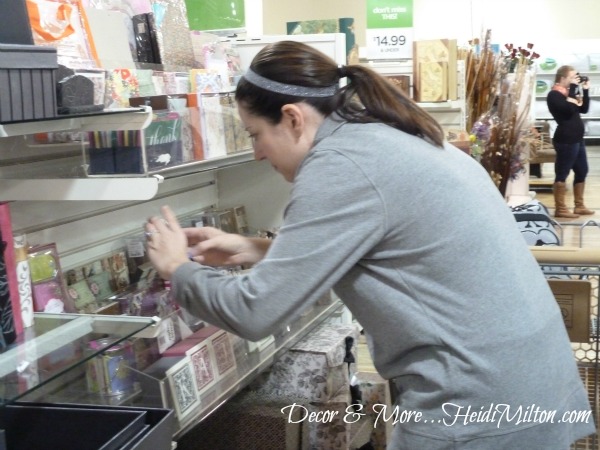 By the way, that's my friend Lisa from Before Meets After!!  I was so excited to catch up with a fellow teacher/home blogger!!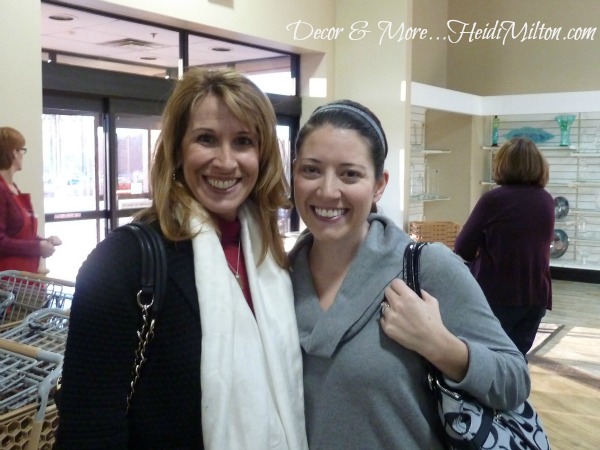 We hadn't see each other since I <3 Thrifting Day back in July, so it was great to catch up and shop at the same time.
I was trying not to be too "ADD" and zero in on things that I need for my home… but it's HARD with all this wonderful…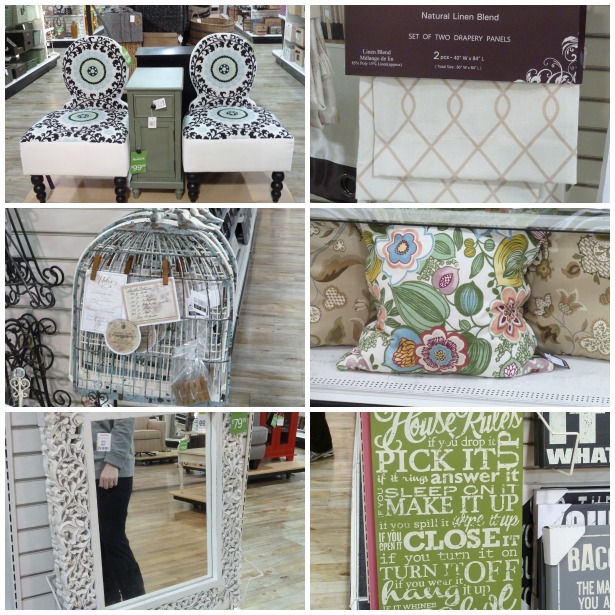 I mean, seriously?  Who can concentrate surrounded by all this?? 😉
And then I ran into my friend Erica from Spoonful of Imagination…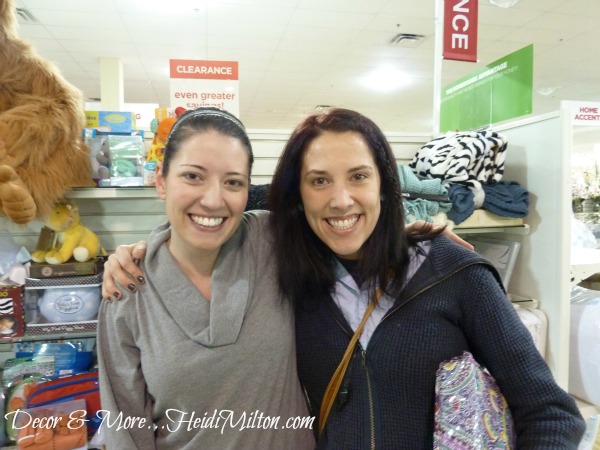 More chatting and shopping…
Rhoda was snapping pics of her guests and their scores…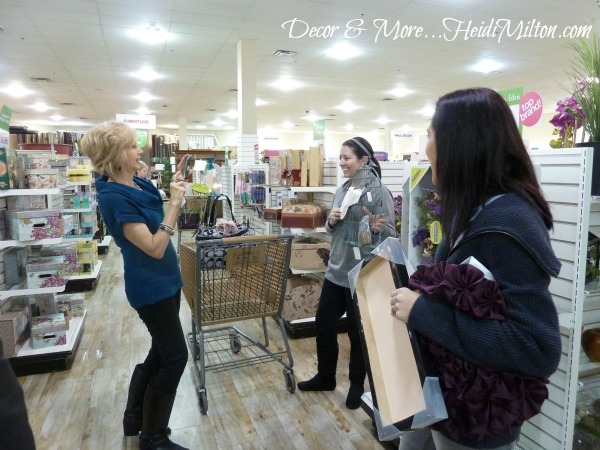 And there may or may not have been a little DIY blogger staging of things for photos…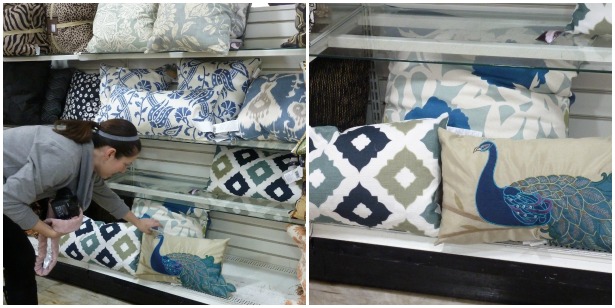 Because isn't that what we do??
And isn't that peacock pillow to DIE for?
And how about this beauty?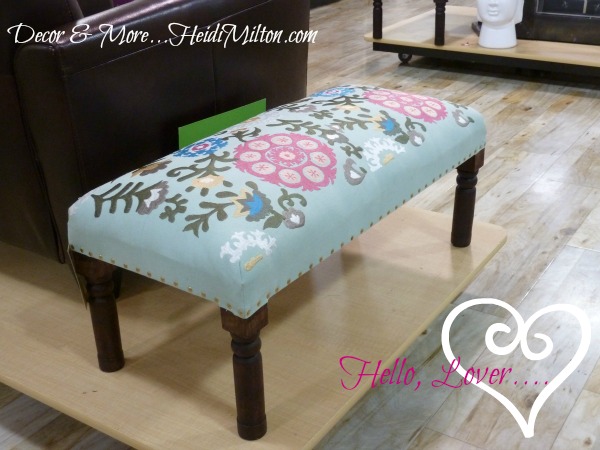 If you shop HomeGoods regularly, you probably know that if you see something you love, you better snap it up!  Because they buy closeout items (hence the awesome prices) a lot of what they have is unique — a one shot deal.  Just sayin…
This was such a fun and festive event — and who doesn't love having a home decor store to themselves??  Thanks so much to Rhoda for hosting and to HomeGoods for the gift cards and the opportunity to shop before hours.
Our carts were loaded…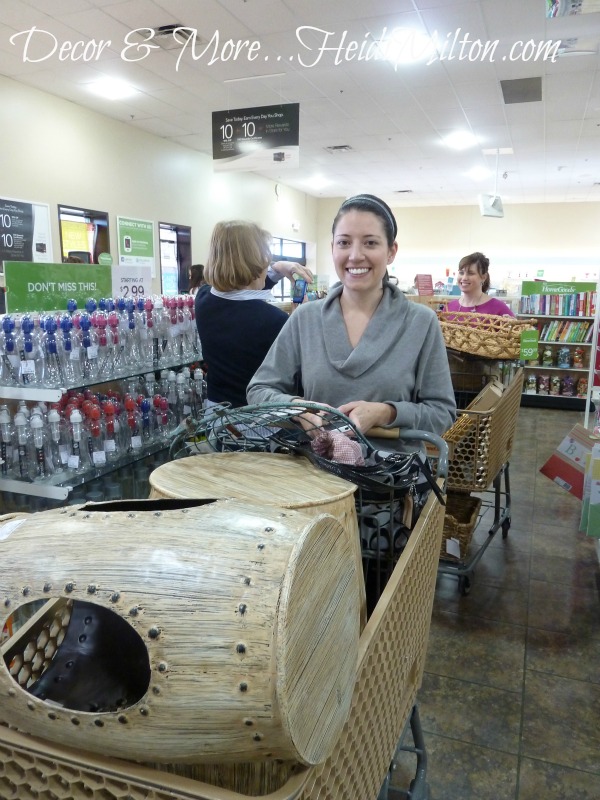 Those drum tables are AWESOME — can't wait to see what Lisa does with them. 🙂
And because I think you've probably had enough of my exclamation points and "seriously?" for today, I'll be back to post what I came home with… because you can't ever leave HomeGoods empty-handed.
Happy MLK Day, friends!  I'm working on report cards, parent conference prep, and tagging some new things for my booth today.  I wouldn't mind a snow day tomorrow, but I don't think that's in the cards.