If you follow me on Instagram, you know I got started on a furniture painting project last week… and wouldn't you know it, I ran out of my clear wax halfway through.    I wasn't comfortable switching to a different wax half way though a project.  So I had to track down a local Annie Sloan stockist and that was not easy, even here in Atlanta!
This turned into one of those "happy accidents" because in finding an Annie Sloan stockist I discovered a really sweet store just loaded with decor inspiration!   Linden is located on Main Street in downtown Woodstock and you'd better hurry in because they are moving soon and have everything on sale. 🙂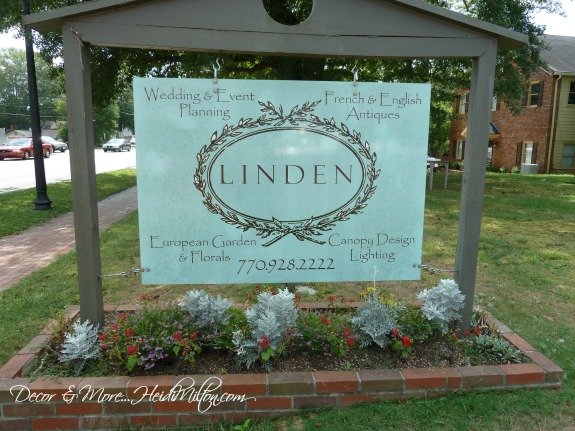 Ready for some eye candy??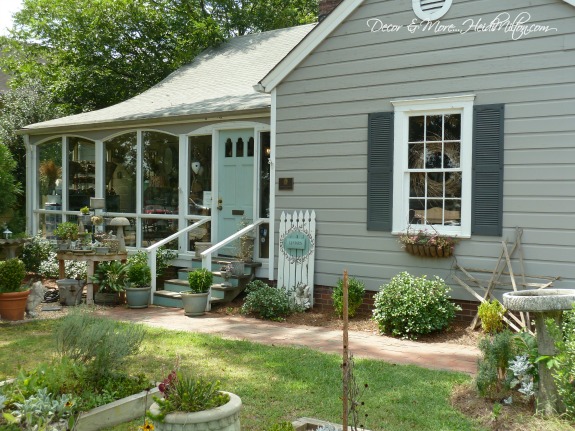 Love shops in historic buildings, don't you?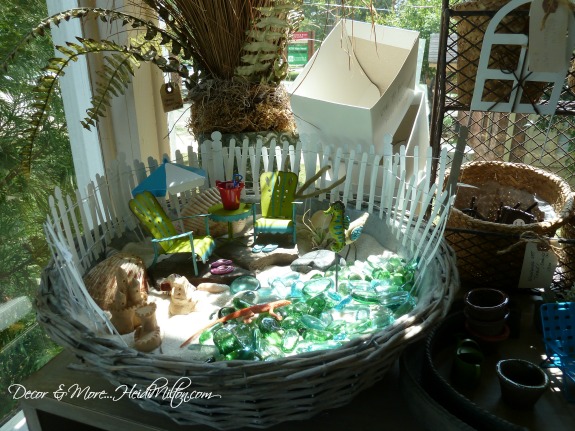 Are you a fairy garden fan?  The porch is full of fairy garden goodies!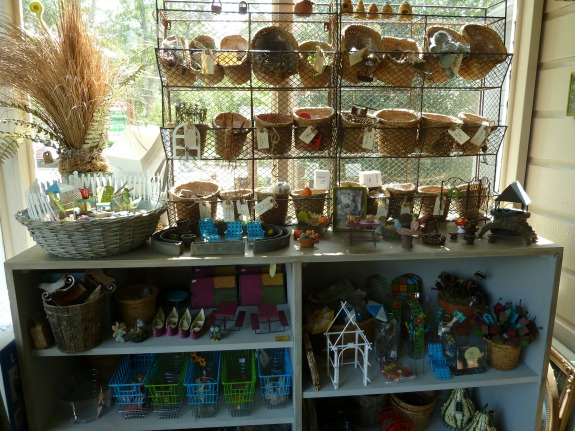 And all kinds of fall inspiration…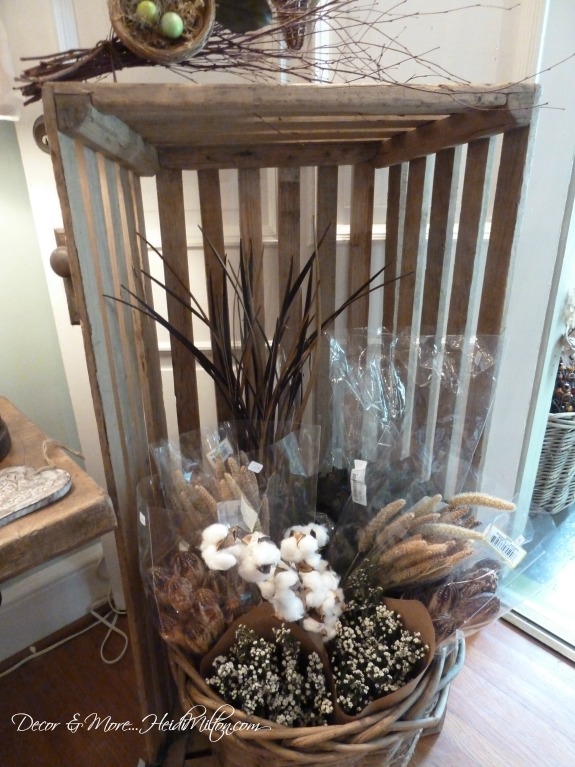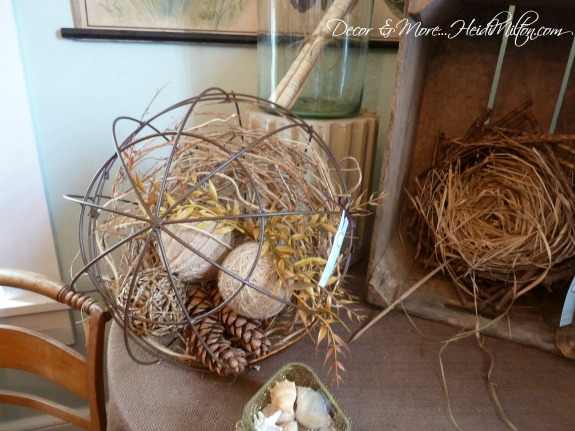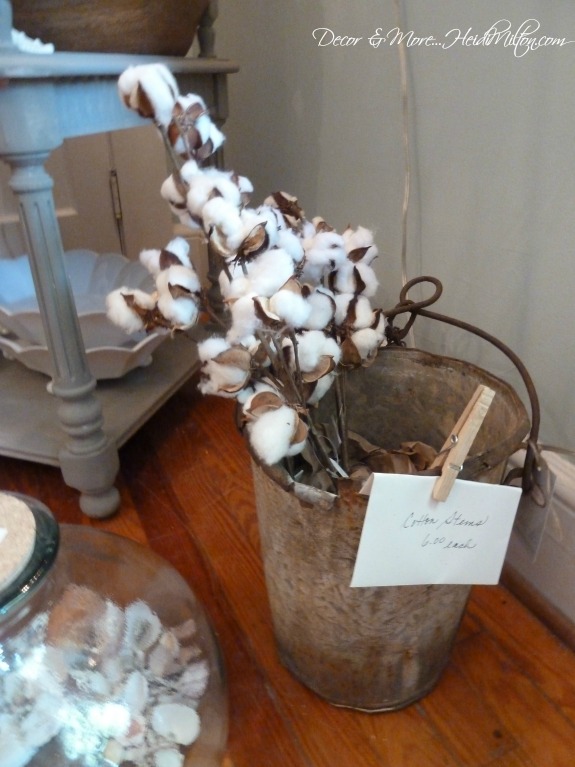 I brought home some of these cotton stems… 50% off!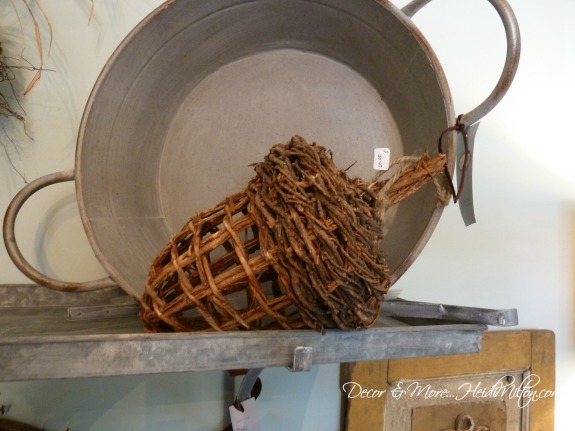 And one of these grapevine acorns. 🙂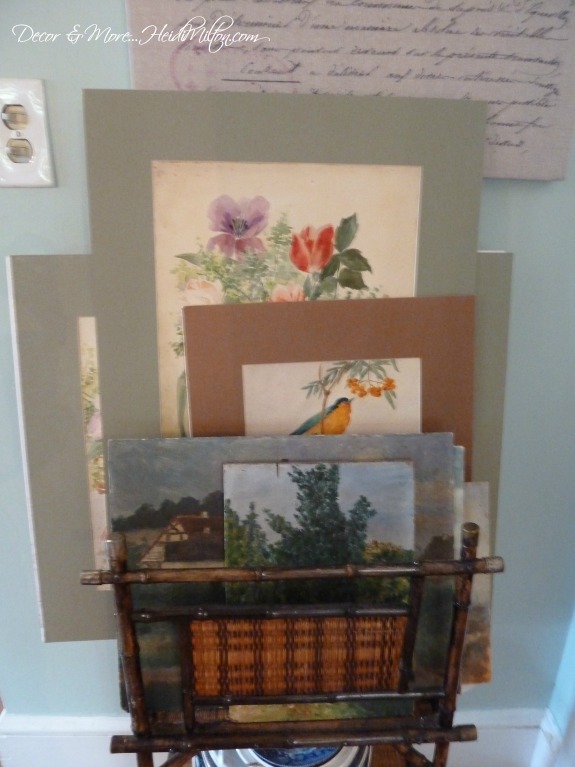 Vintage and antique paintings and prints… they're scattered throughout the store.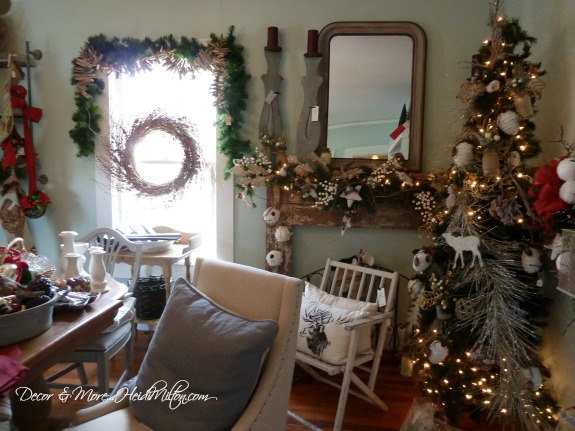 A whole room for Christmas…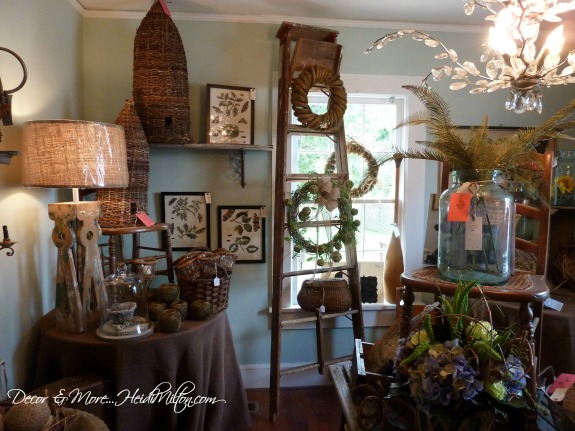 And another for fall.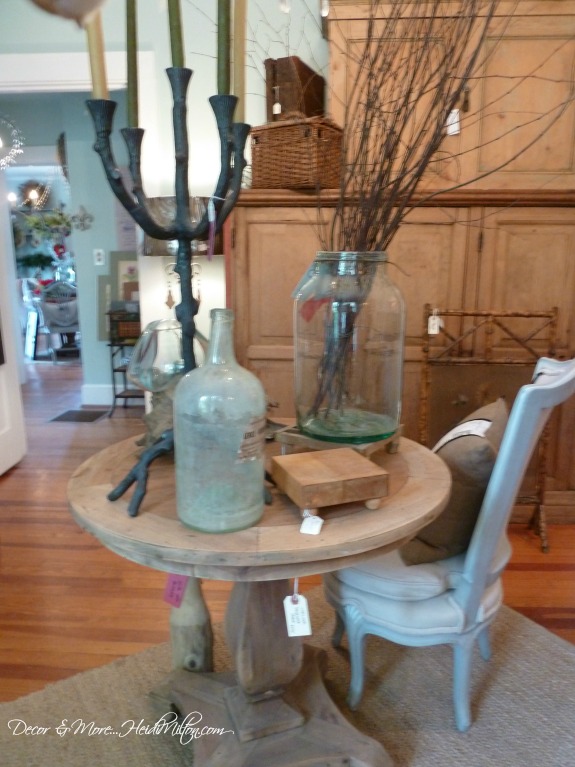 I fell in love with these bottles… and that driftwood table.
Burlap garland valence with hanging crystals?  Love it!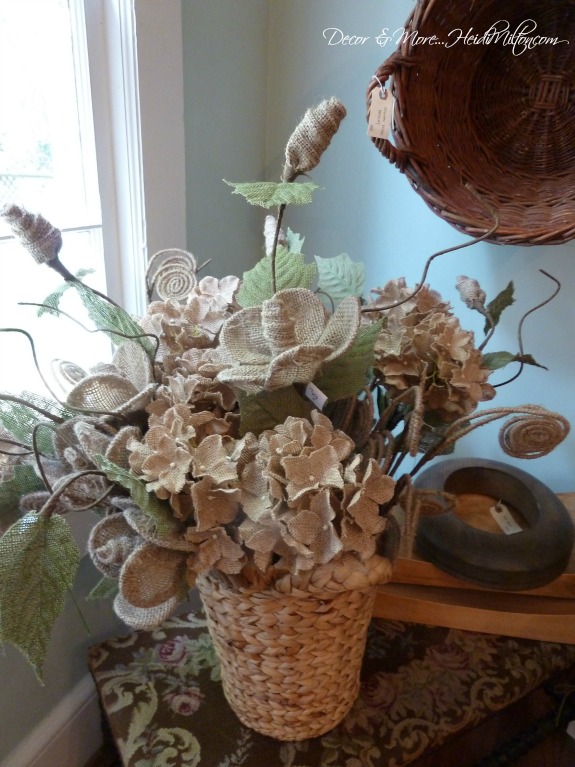 Yes, those are burlap floral stems!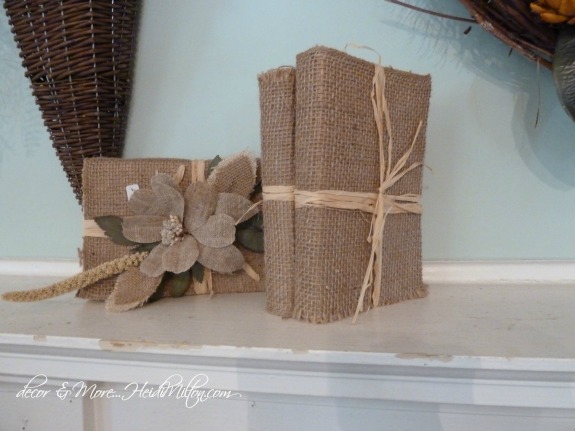 And burlap covered books!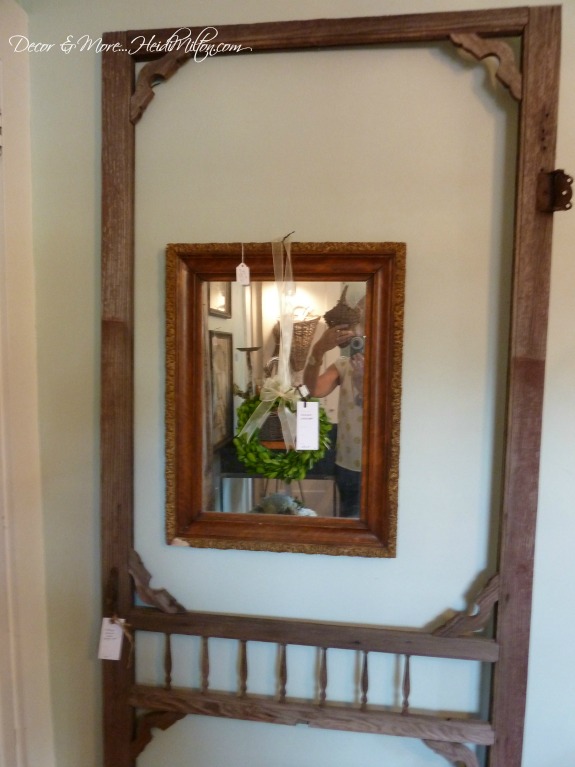 Think I'll hang a boxwood wreath on one of my mirrors.
Loved these architectural salvage candlesticks.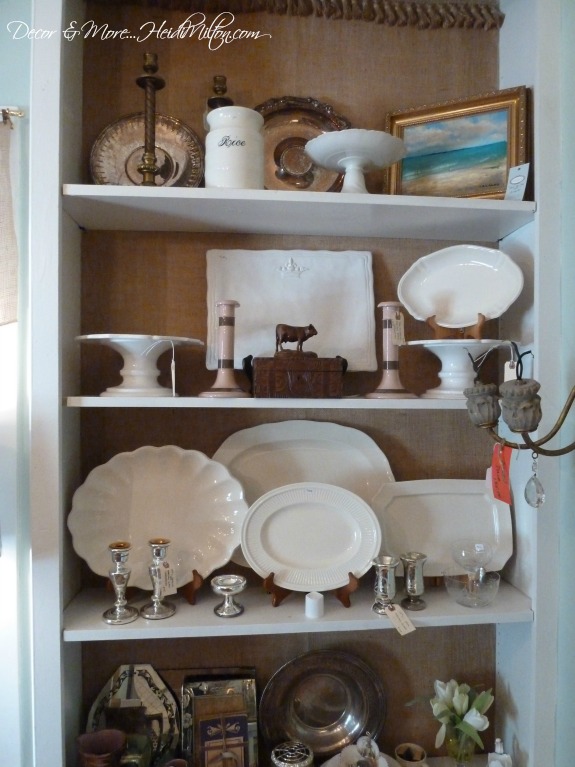 And this bookcase styling… also the burlap backing!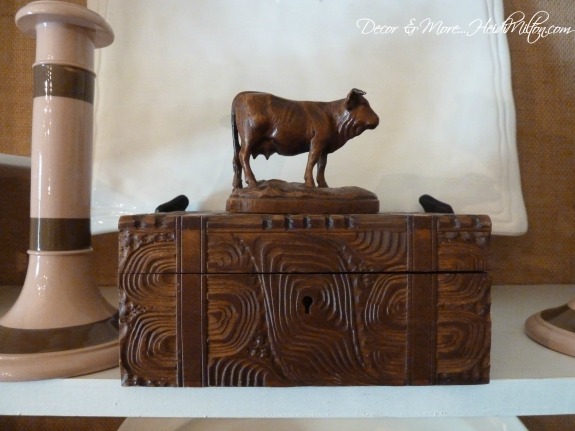 Tempted to go shopping?
Linden has table linens, holiday decor, ribbon, baskets, even some jewelry!  Follow them on Facebook for updates and news on their move, but if you're local get on over there!
I WILL get that painting project finished but I'm off on part 2 of my fall break travels today… hope you're having a good week!