Well, I did it.  It's been on my to-do list since last summer.  Actually longer than that!  I just didn't articulate it until last summer. 🙂  See how I get around my to-do list being too monstrous?  Think about projects, just don't SAY they need to be done.  Ha!
Anyway, I was stumped on a color.  I loved the look of black interior doors…
And of course, there is the red I have on the exterior of the front door that looks a little like this…
And I am also smitten with a fun color like this turquoise…
Hmm. I knew I could go a little bold because of the lovely half-light that keeps my foyer nice and bright all day long.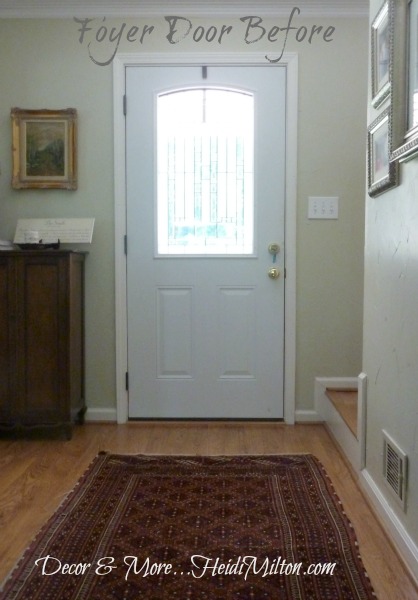 Yep, that basic white door wasn't doing anything for my foyer, was it?
Enter Sherwin Williams Let's Chip It tool!  I took a picture of my grandmother's Oriental rug that graces my foyer and let the Chip It tool go to work on a paint color…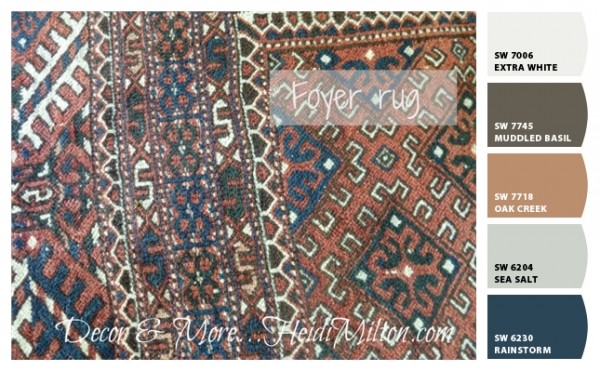 Ah, yes, Rainstorm!
So with a Sherwin Williams sale in progress, I snapped up a quart of Rainstorm and went to work.  This after photo really doesn't do the color justice… with such bright light coming from outside, it's hard to capture the true color.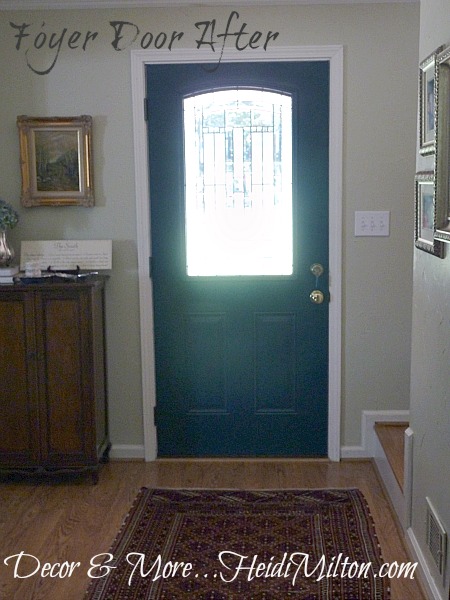 But I think you get the gist, right?
This space is right next to my newly redecorated dining room, and I love how the bold blue works with the cool grays in there.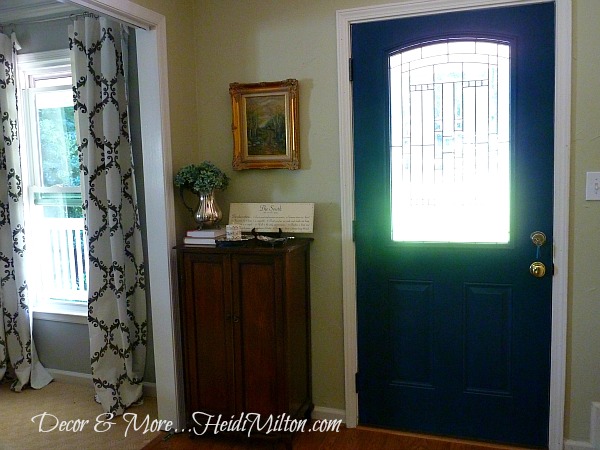 These spaces feel REALLY finished now… for the first time in 13 years!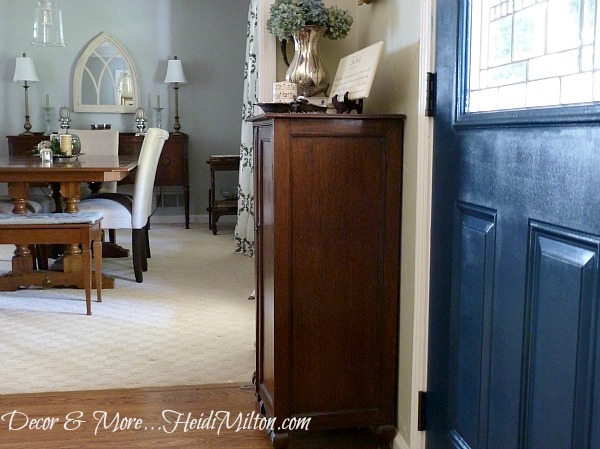 So here you go… a foyer transformed by painting the inside of the front door!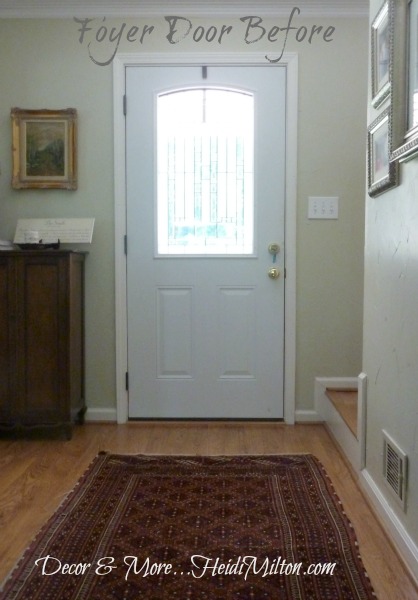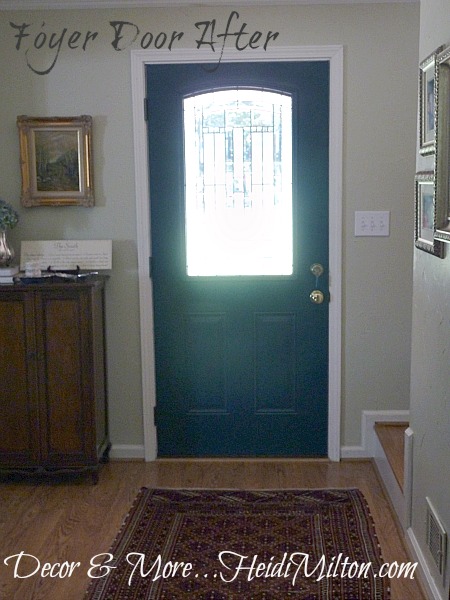 Even the hubs loves it!
Mission accomplished. 🙂