As I'm back in my classroom now and thinking ahead to fall (can you believe it??), I'm thinking wistfully of our last blast at the beach right before Haven Conference.  Even though it made the week before school started a little hectic, it was such a lovely getaway!
There were rainbows over morning coffee…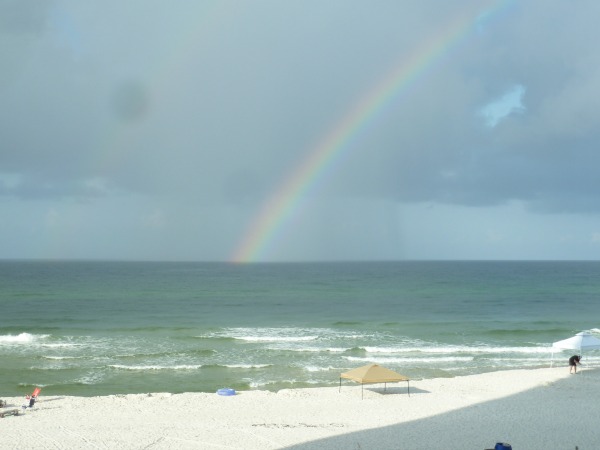 Body surfing…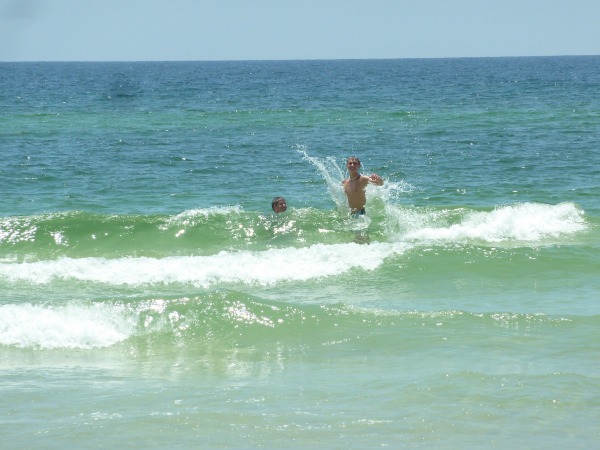 Pelican watching…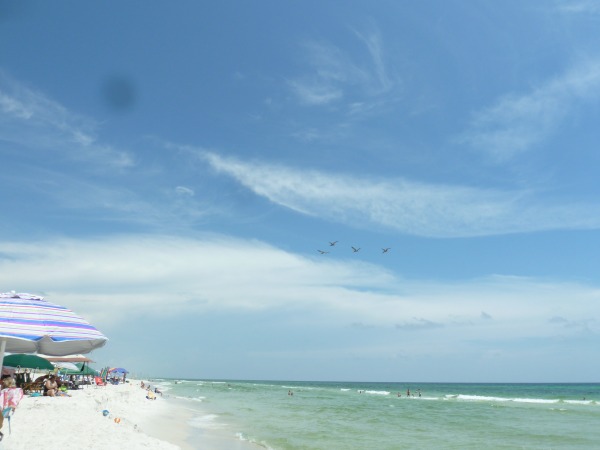 Chilling with this girl…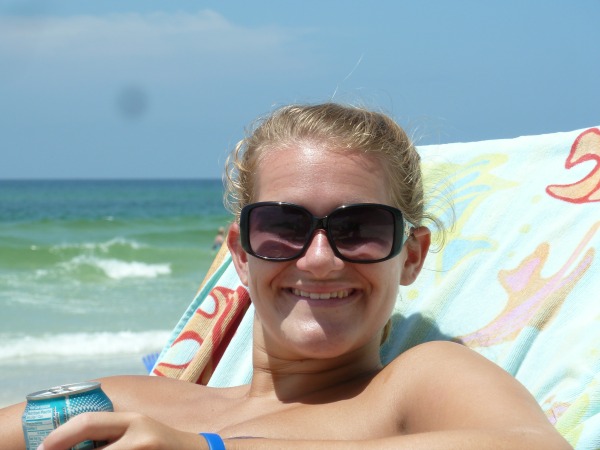 Relaxing in a chair with my name on it (does it get better?)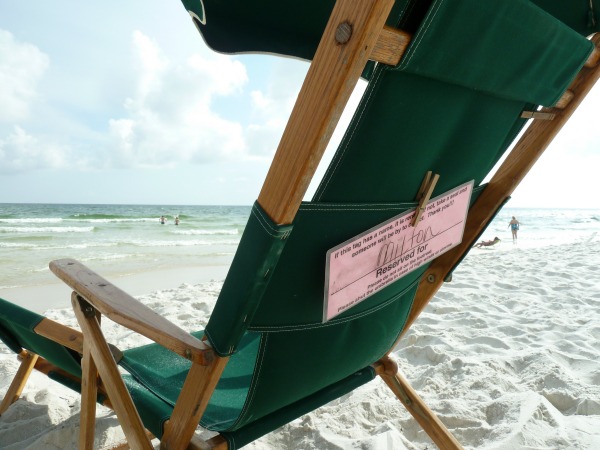 And sunsets like this…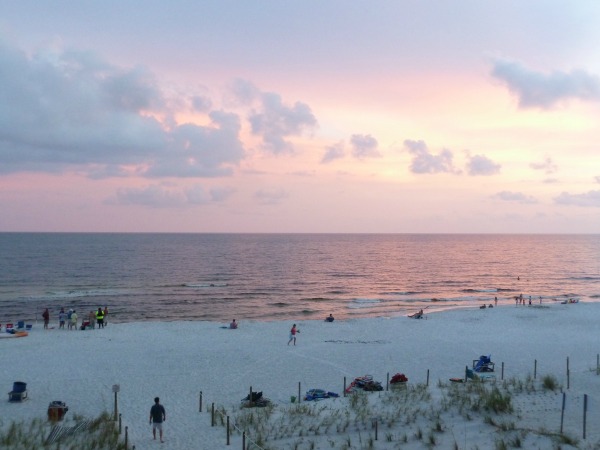 Yowza!
We were staying in a high rise adjacent to the beautiful Carillion Beach community, so on one of my morning walks, I took the camera along to snap some pics of this charming place.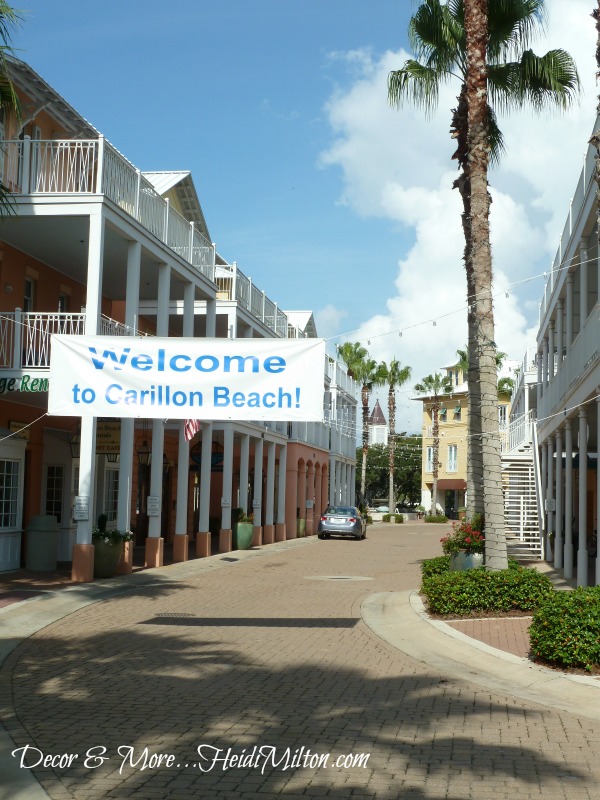 There are shops, restaurants, and a large grassy common area for concerts and gatherings.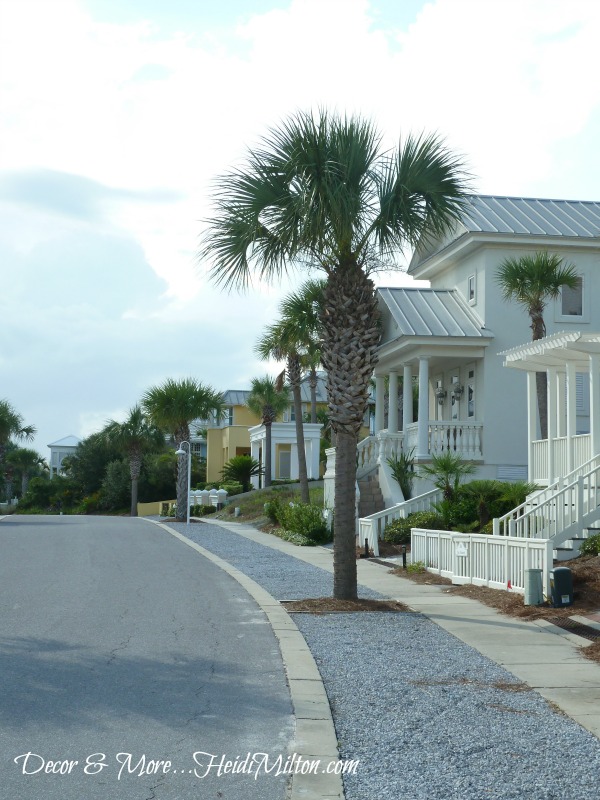 These homes are actually beach front… not so quaint, eh?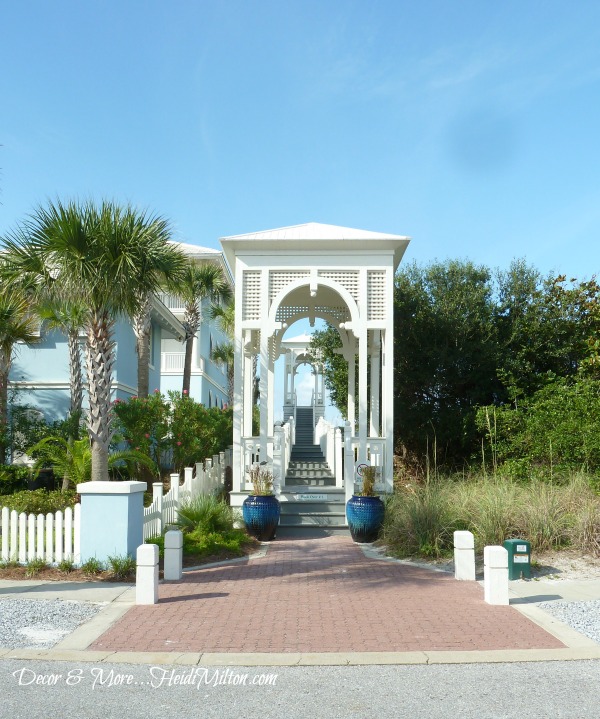 One of several beach access points for the community.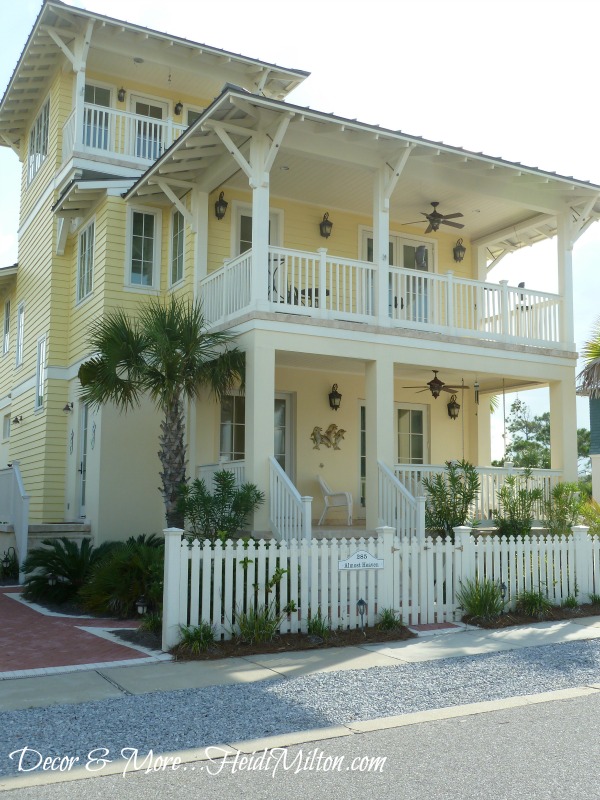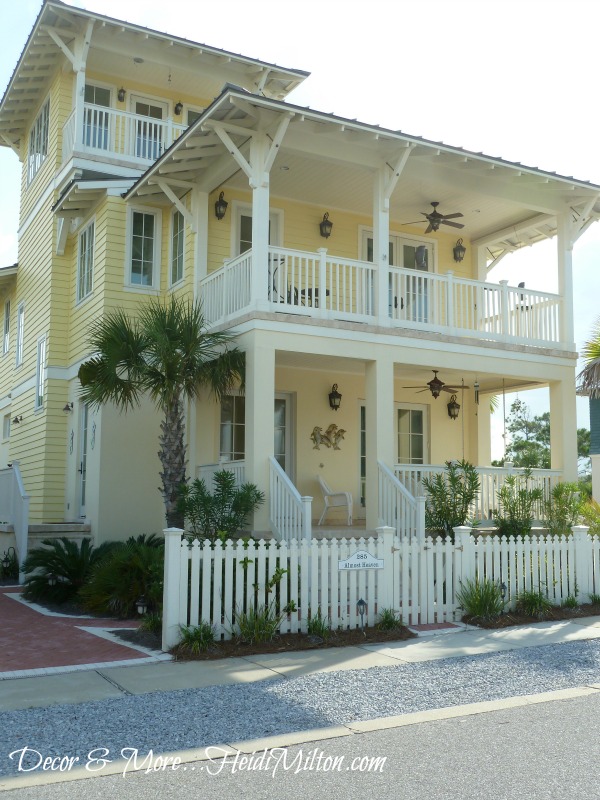 Loved this sweet little yellow cottage…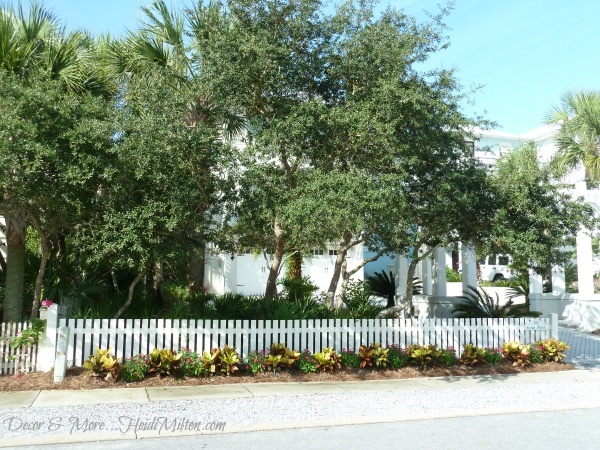 And this beautifully landscaped little picket fence…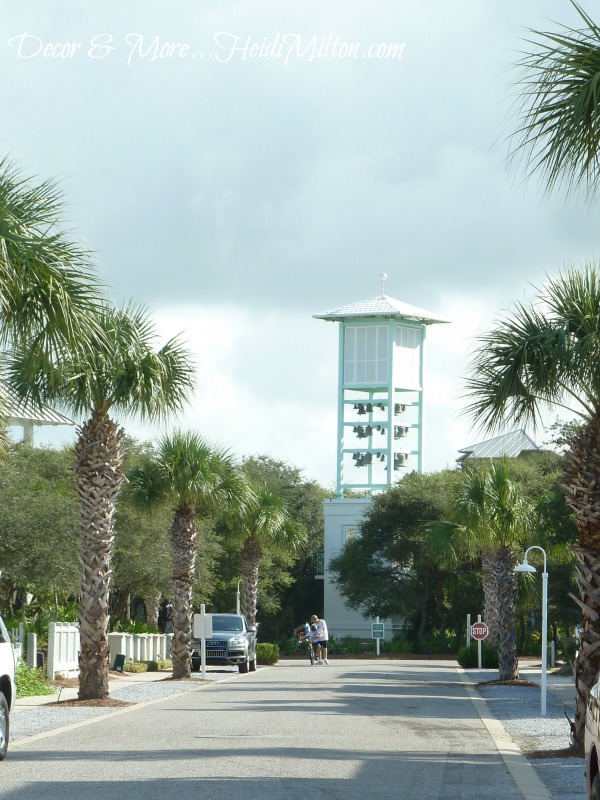 And the community bell tower, located smack in the middle of the community with streets radiating out from it.  See the little bike-riding lesson going on there?  Next to no car-traffic through here — it's all golf carts, bikes, scooters, or your own Hush Puppies. 🙂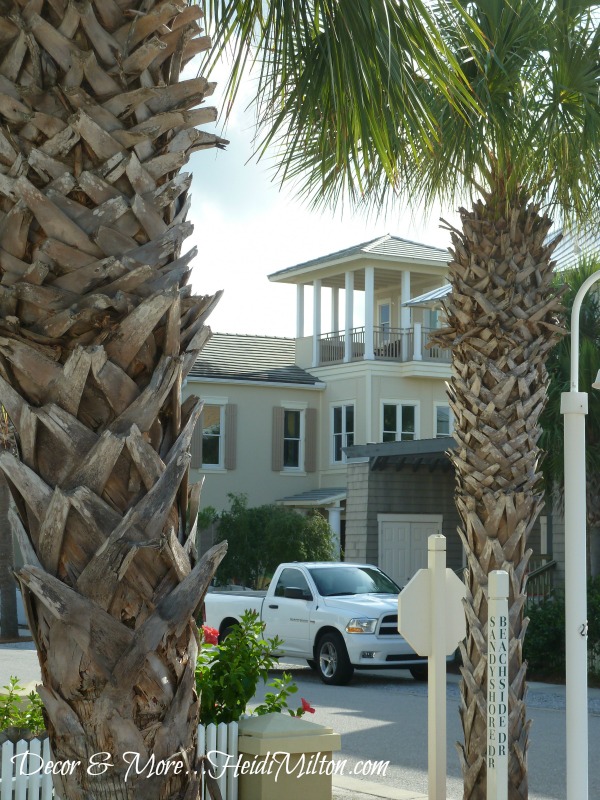 Some of the houses further away from the beach sport these widow's walks or crow's nests… bet the view of the Gulf from up there is spectacular!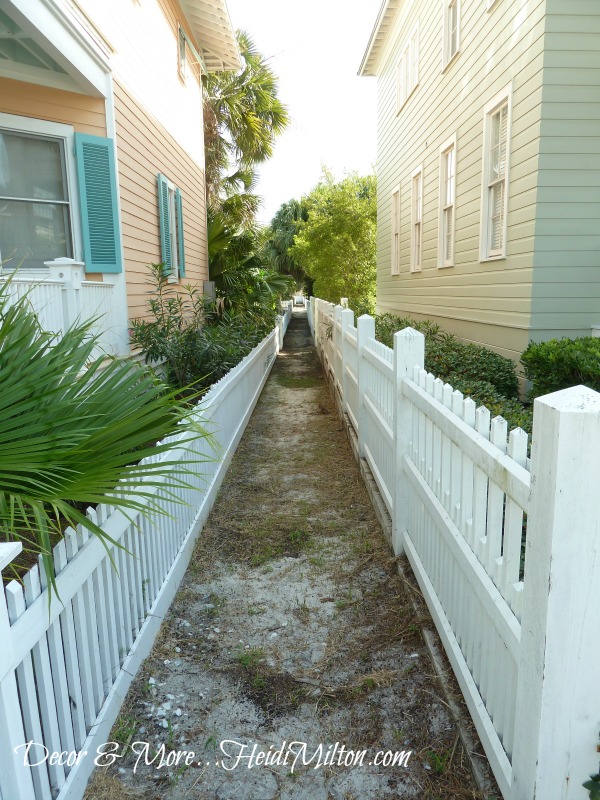 And these quaint little alleyways between houses and connecting streets… I wouldn't mind that shady stroll to the beach, would you?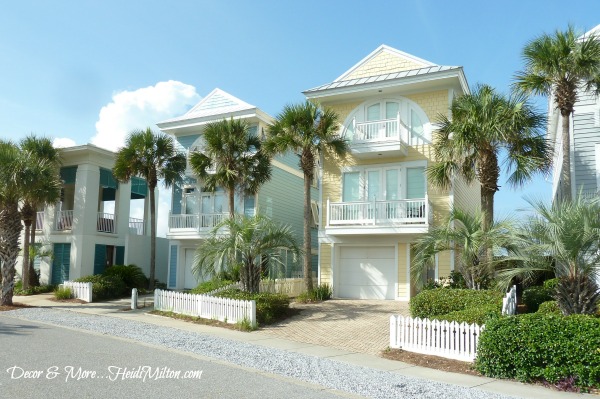 While many of the cottages look similar, no two are exactly alike…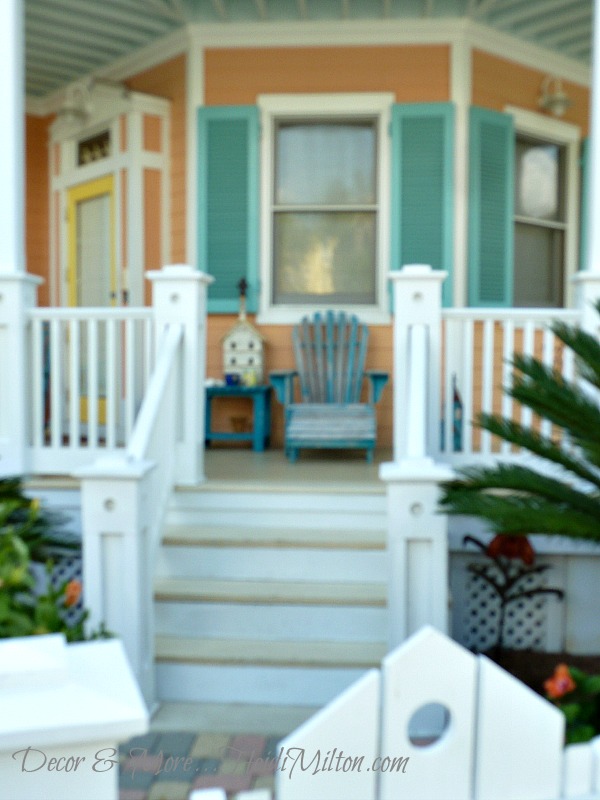 Sorry for the blurry pic (camera fog), but I had to share this weathered turquoise adirondack chair.  Love!
Near the front of the community and just across the grassy quad is this chapel… picturing a destination wedding here.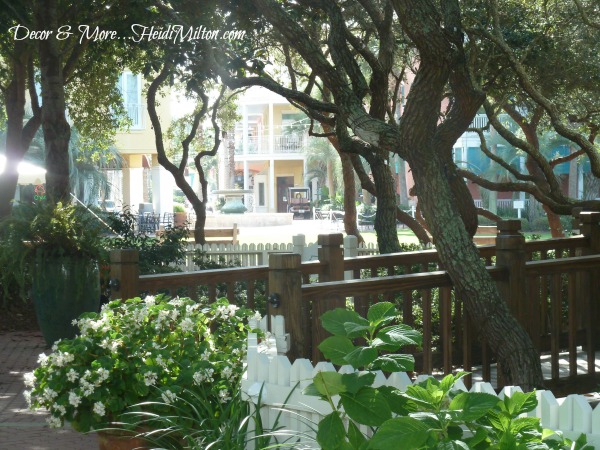 Just the trees and landscaping, and pockets of cool shade are wonderful!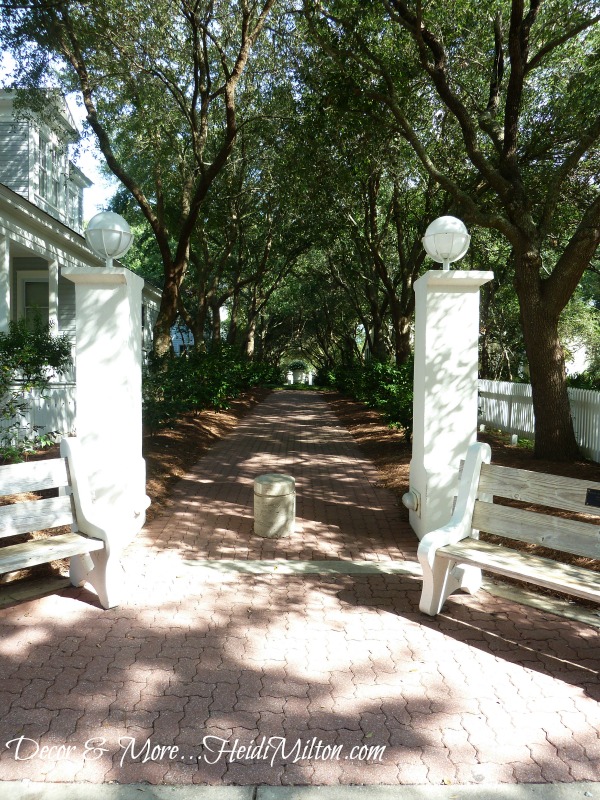 More brick paths connecting streets… think I could sit on one of these benches and enjoy an ice cream.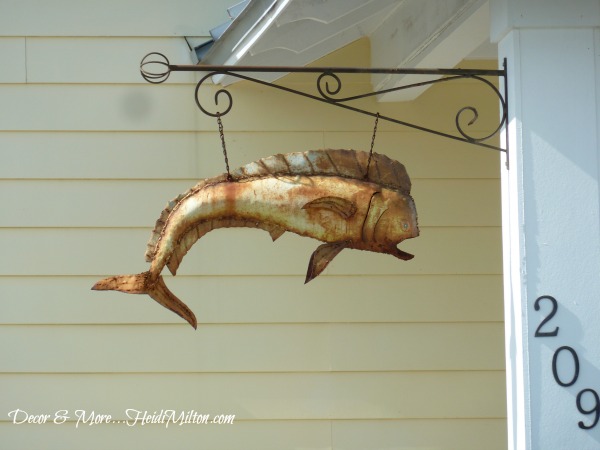 And one of my favorite quirky beach details… and there were PLENTY!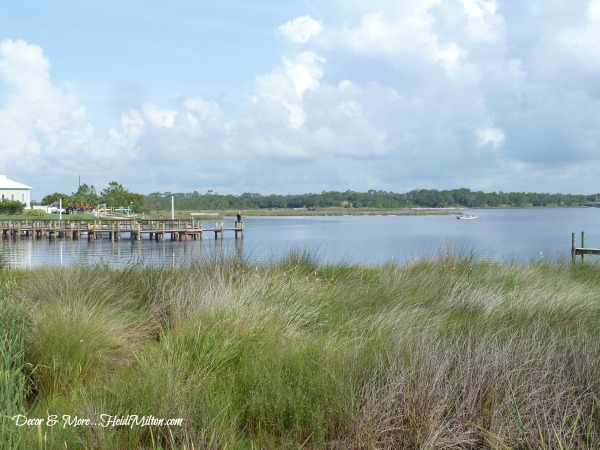 There's also this incredible lake between Carillion Beach and Pinnacle Port, which is where we stayed… all very scenic and surprisingly quiet for the last week in July!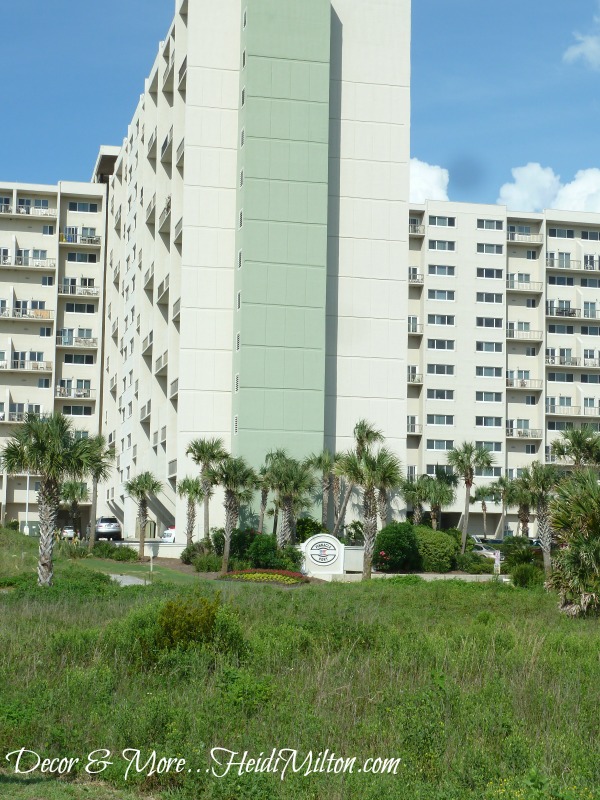 I usually walk or jog on the beach, but I'm so glad I took the time to walk these streets on our last full day there!  I'll be tucking some of these photos away for "Someday-Second-Home" inspiration!
What was your favorite trip this summer?  Anyone else got the back-to-school blues??