I finally have a little lower key weekend ahead and it looks like the weather will cooperate this time!  Woo hoo!  I've been ready to get outside and get working on my outdoor spaces for weeks now, but the triumvirate of pollen, rain, and kid-tivities have been standing in the way.  And Lord knows, the weekdays are way too crazy busy to do anything more than a bit of list-making.
Yesterday, I took 15 minutes and surveyed the front porch and areas on either side of my steps.  Yikes.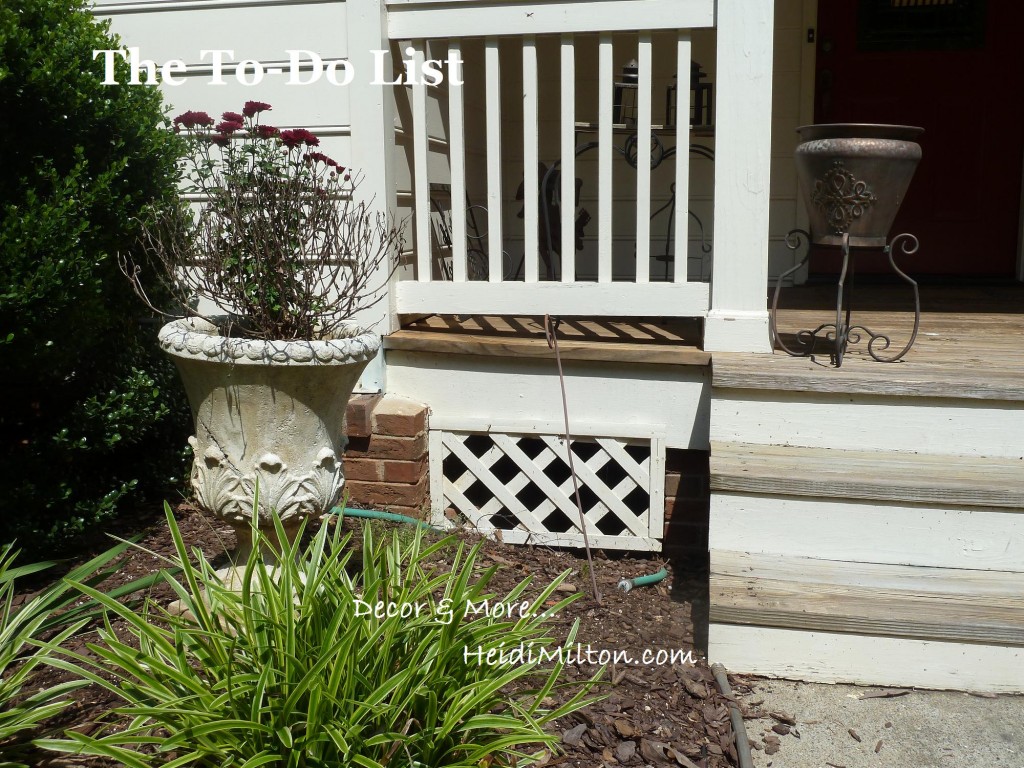 Yes, that is a gangly sad revitalized mum in the urn.  And the lirope that's out of control.  They've both gotta go.
I'm envisioning this for the urn…
Sweet potato vines do really well here and I love the vibrant green, especially with the back drop of my boxwoods.
In place of the mac-daddy lirope plants (or monkey grass, whatever you call it), I'm going to add a couple of these…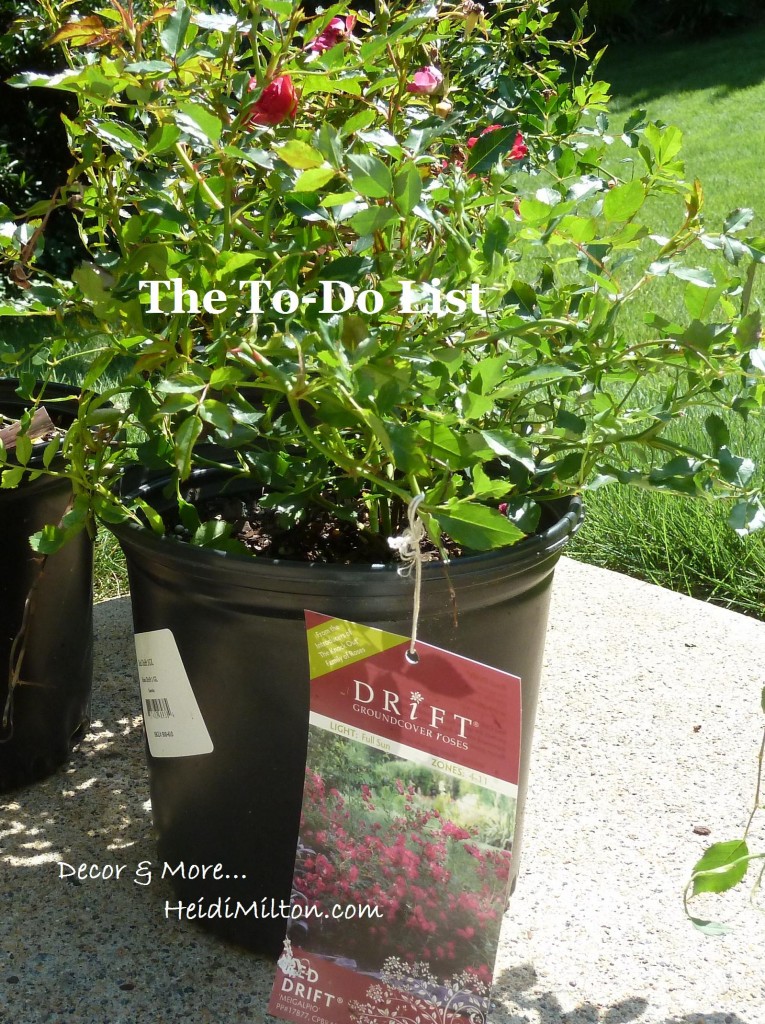 I found these roses at Home Depot and decided to give them a try.  They're smaller than the popular Knock Out roses I see everywhere, meaning they grow lower, spilling a bit, and blooms are smaller and brighter.  I've been wanting something like this out front for some time now.
I'm also envisioning some geraniums in aged terra cotta pots on the steps and porch itself.
A few Drift roses will also go on the other side of the steps in this space…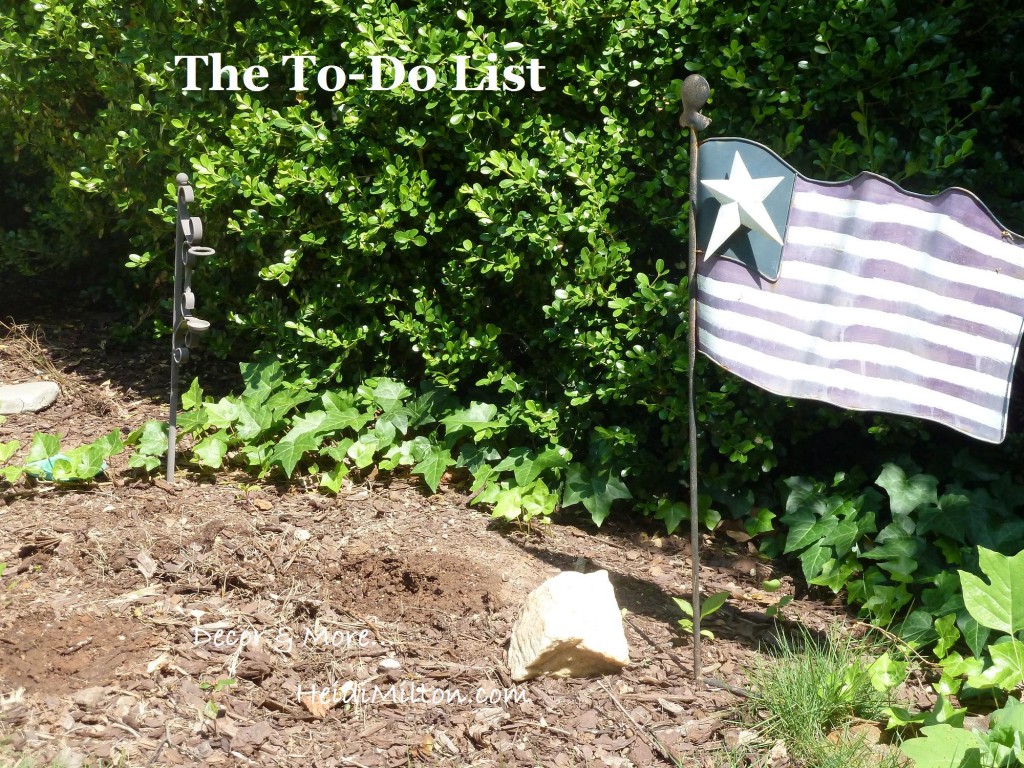 But you can see there's a lot of work to do here first, like ripping out that crazy ivy, pruning the boxwoods back a bit, and pulling out the zoysia that's creeping in, too.   Great work for teenagers. 🙂
I did manage to get my front door decorated for summer, though!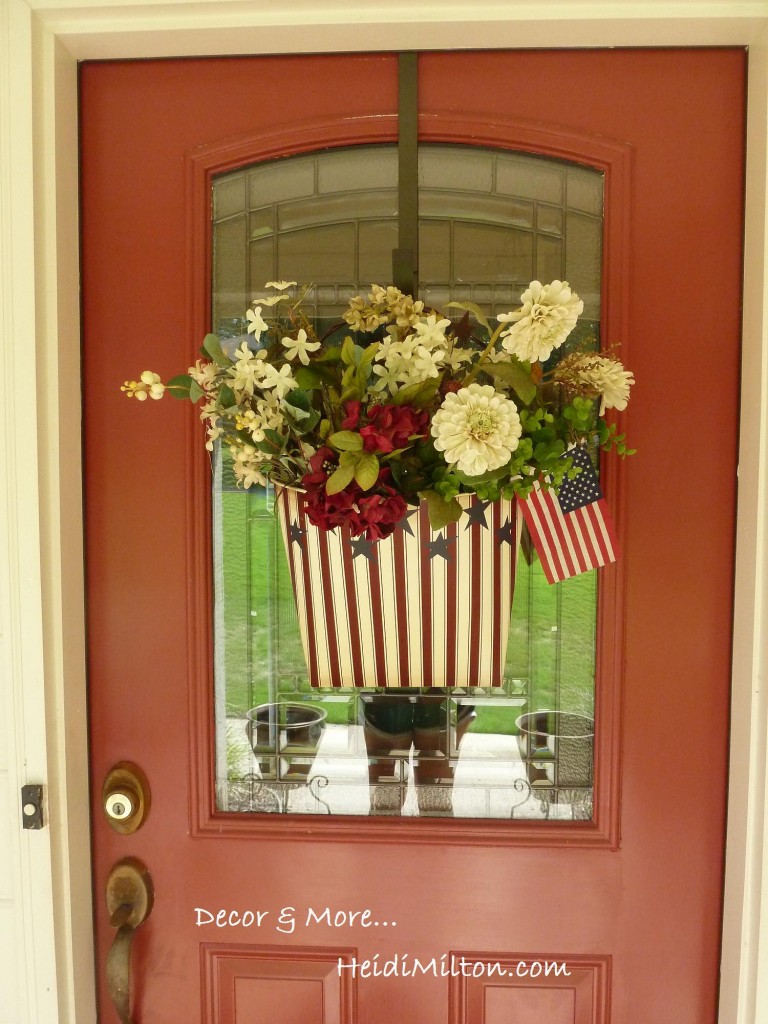 I pulled out my favorite Star Spangled Door Bucket, loaded it with some of my white and creamy faux stems, a dash of red,  and a flag and popped it up.   At least I can check ONE thing off my list!
And in the process, I added something else… I'd love to add house numbers to the space on the door just below the window.
And there's this…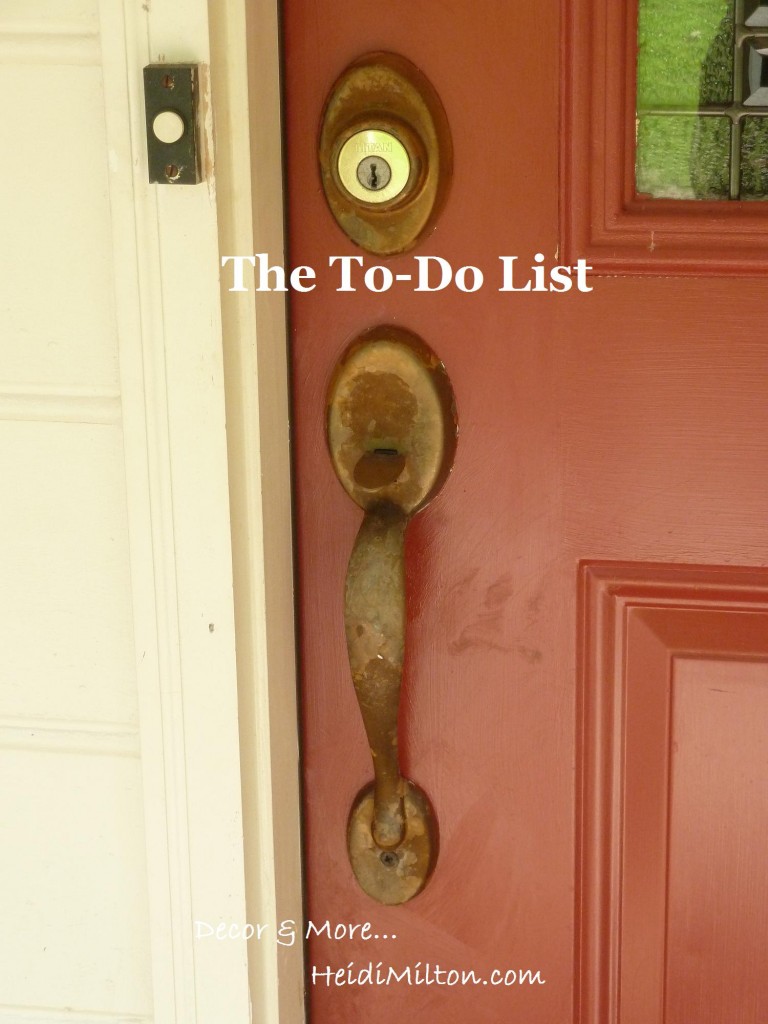 Does this hardware need some TLC or what??
So here's where you come in… polish it up or paint it?  Can't wait to hear your feed back! What's on your outdoor To-Do List this weekend?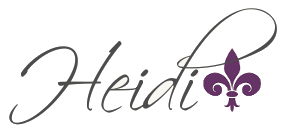 &copy Copyright 2012
Heidi
, All rights Reserved. Written For:
Decor & More