Did you realize there is no ceiling light fixture in my ugly duckling dining room?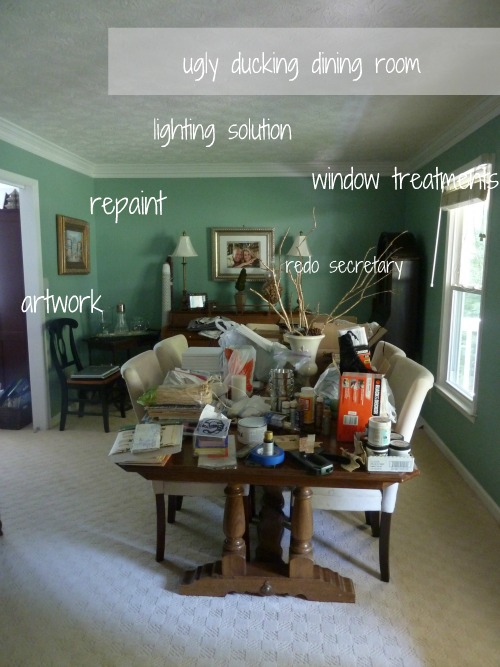 Several years ago, I had an electrician look at this problem and we discovered there is no wiring in the ceiling of this room.  It used to be a little-used living room before it was designated as my dining room, and apparently the builder (back in 1986) didn't think any overhead lighting was necessary.  Clearly a man, no?
The long and short of it was that it would be terribly expensive to add wiring and a junction box plus having the ceiling and at least one wall torn up and repaired.  So here we sit, with no over head lighting.
I've longingly pinned gorgeous dining room light fixtures over the last year, determined to get creative with my solution.
I might DIY an entire fixture similar to this one…
Or modify a beautiful fixture like this one…
Now I've decided that this lovely lady needs to take center stage in my dining room, so I'm leaning toward a very clean and simple look with the lighting.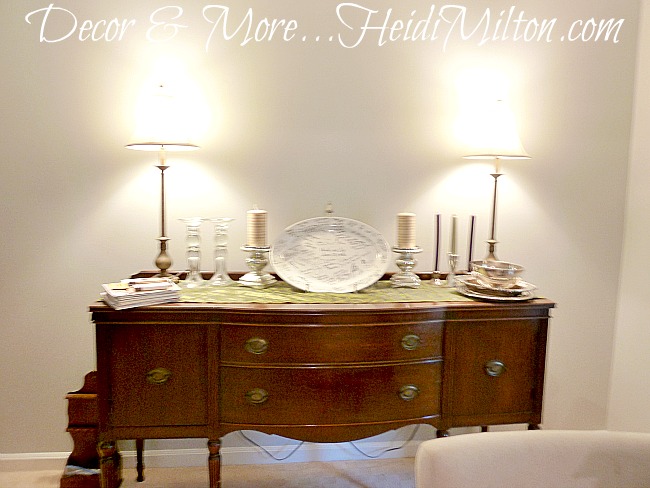 Yesterday at Home Decorator's Collection, I spotted these…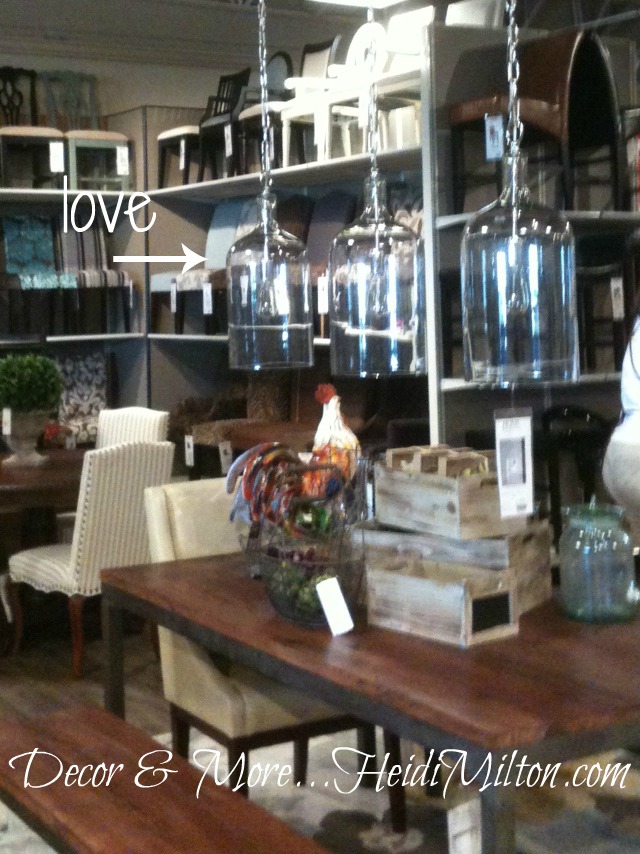 Helloooooo, lover!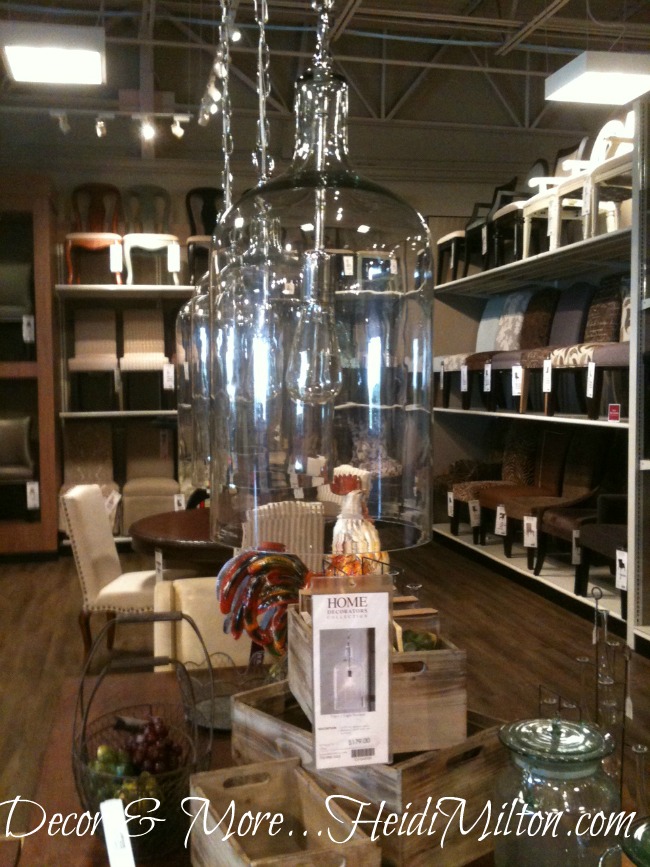 I love the very simple lines of the Capri fixture, don't you?
This quest is by no means over, so I hope you don't mind being along for the ride! Care to weigh in?? 🙂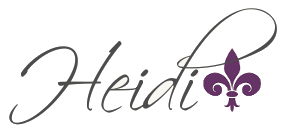 Pin It
&copy Copyright 2012
Heidi
, All rights Reserved. Written For:
Decor & More