Hello, friends, and Happy Thanksgiving week!  I hope you're joyfully prepping for feasting and enjoying family time this week.   School is closed this week and my youngest is home from college, so we're enjoying a slightly slower pace AND some cold weather to get in the holiday spirit.  I may already be enjoying my Christmas Pandora stations — I do love me some Christmas music and it always gets me in the mood to cook, decorate, and shop for gifts!
Saturday night I enjoyed a GNO with my BFF — Barbara and Jenna Bush were in town as part of their book tour, so we went to hear them speak.  And — bonus — the facilitator was Emily Giffin, who is one of our favorite authors.  These girls were so funny and down-to-earth… their book, Sisters First, is waiting patiently for me. 🙂  Have any of you read it?
I thought this week of holiday prep was a great time to share some of my favorite things from 2017.  Some of them would make excellent gifts for someone on your list!  And the rest you just may find interesting.  🙂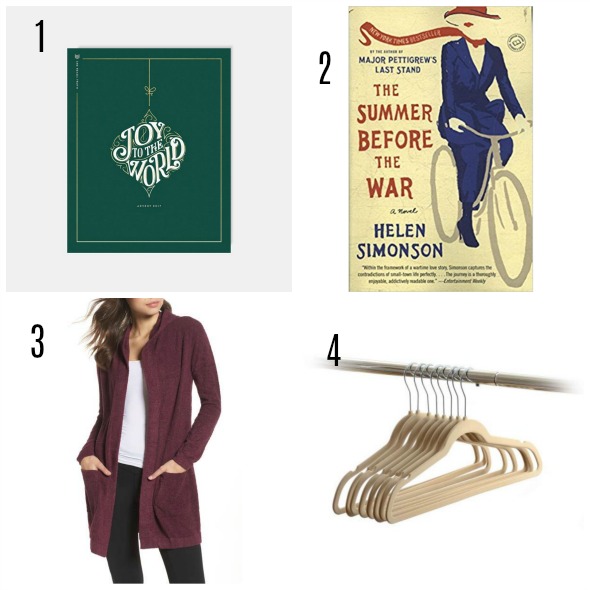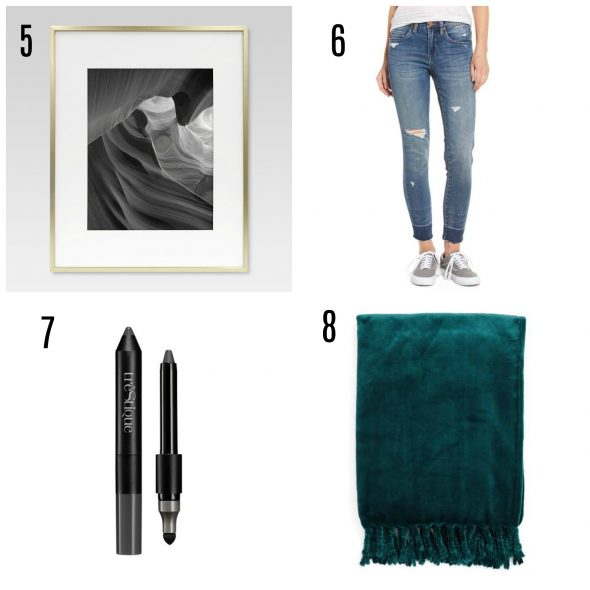 1. She Reads Truth studies… love these to keep my spiritual life healthy.  These are well-written studies that cover books of the Bible or themes.  I'm currently reading the parables of Jesus and am eagerly awaiting the Advent study.
2. One of my favorite books of the summer... if you're a fan of historical fiction, especially Downton Abbey era, this one's for you.
3.  This cozy cardigan... pricey but well worth it!  Watch the Nordstrom sales on this one.
4.  These hangers... our move this summer and the closet purge that accompanied it was the perfect chance to upgrade my hangers.  Such a simple thing, but what a difference in how my closet looks!
5.  These Target frames... our move also gave me the chance to reframe a few pieces.  These were perfect and affordable.
6.  These jeans… I snagged them during the Nordstrom sale last summer and they are so comfortable with just the right amount of distressing!
7.  These eye shadow crayons... I first tried them when a sample came in one of my BirchBoxes last year.  And I'm officially addicted.  Super easy with several shades to choose from.   Would make a great stocking stuffer!
8.  This cozy throw… a homerun for the money.  Super plush and cozy with gorgeous colors.
And there you have it!  The blogosphere is packed with all kinds of gift guides now, but sometimes it's just as helpful to know someone's personal favorites.
I'm off to finish holiday prep and get some Legacy work done before we leave town tomorrow for Turkey Day.  I planned to start some Christmas decorating, but we'll see how my day plays out.
I wish you all safe journeys if you're traveling and a most blessed time with family and friends.  I'll be back next week with some sneak peeks of our new digs.  If you follow me on Instagram, you may already have gotten a peek.  I'll be posting over there this weekend!
And please know how thankful I am for each of you!  God Bless!
*Disclosure: The Amazon link is an affiliate link.