You know those chunky TV stands you see in all the thrift stores??  Most of us have crossed over to flat screens or wall-mounted TVs making those sad pieces look like the plump boy in the corner at the 7th grade dance.
I was in search of a smallish bookcase for a corner of my Mom Cave when I stumbled upon this neglected guy…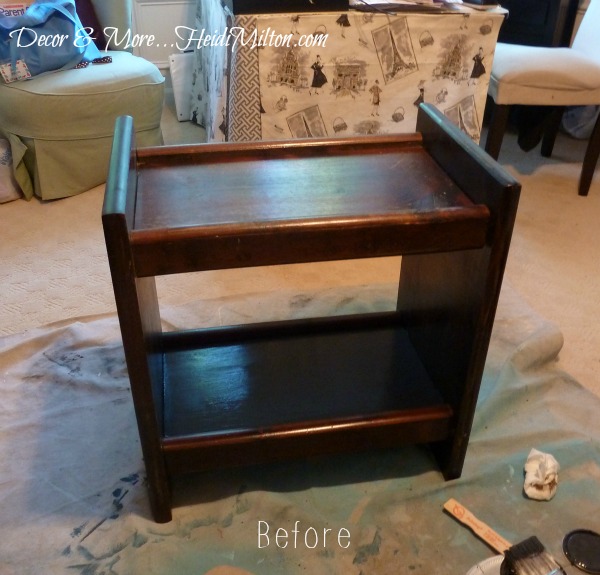 The size was right, even though he weighs a ton, so I thought I could make him a little more suave to fit into my Mom Cave. 🙂
And don't judge me for plunking a drop cloth right down in my Mom Cave — we've had so many rainy days, I now have to do the vast majority of my painting in the house.  Under the lights.  And did I mention he weighs a ton??  I didn't want to have to move him too far.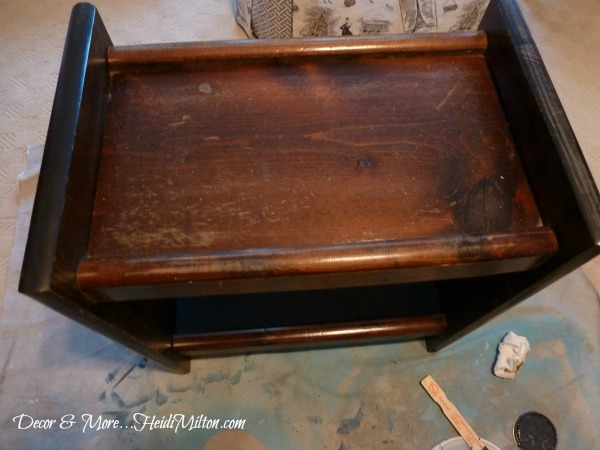 This finish was in sad shape, so for his makeover I turned to my beloved Annie Sloan Graphite chalk paint.
The wood was very dark and stained, and I knew I would be distressing this, so the paint job went snappy fast.  Two coats, a little light distressing, and a coat of clear wax…
And here he is!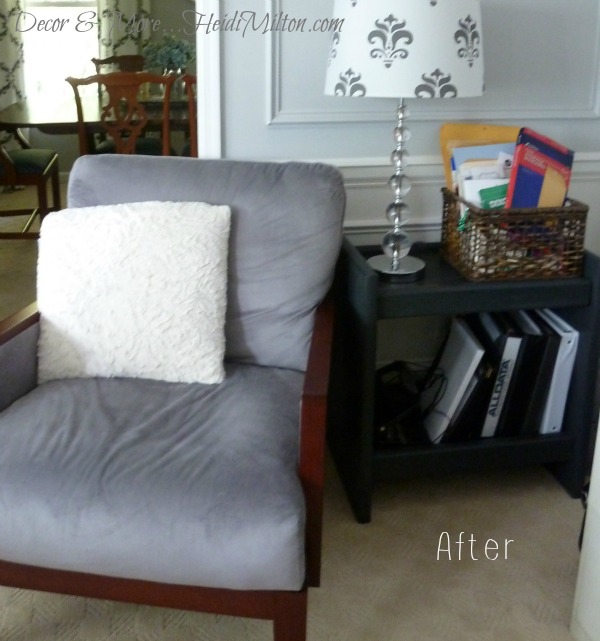 He tucks right into this corner and holds some of the hubs' work binders and a basket of office supplies (for now).  I'm working on more closed/disguised storage containers for the Mom Cave so I don't have to look at overflowing baskets any more.
He's so debonair and subtle!  Subtle in a handsome-guy-in-the-corner kinda way…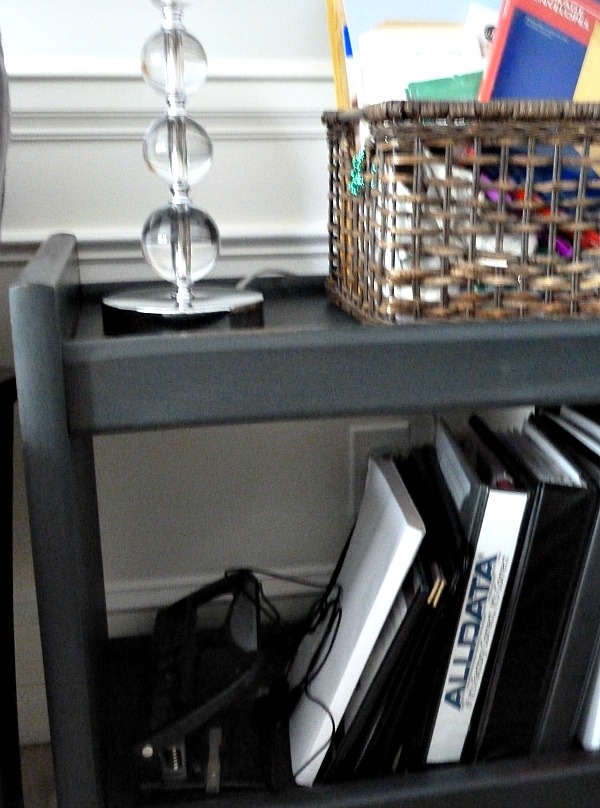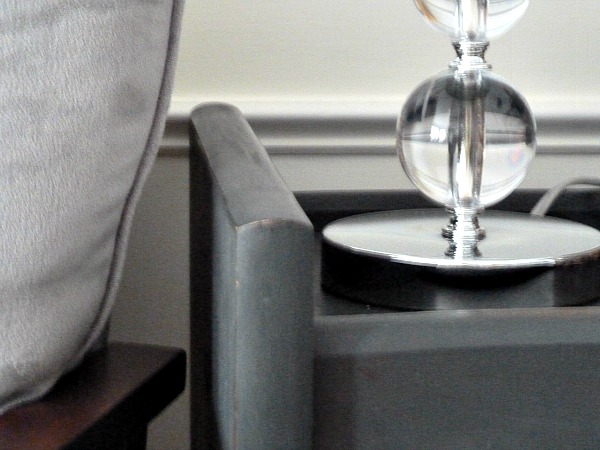 And I love the way the lamp looks with him!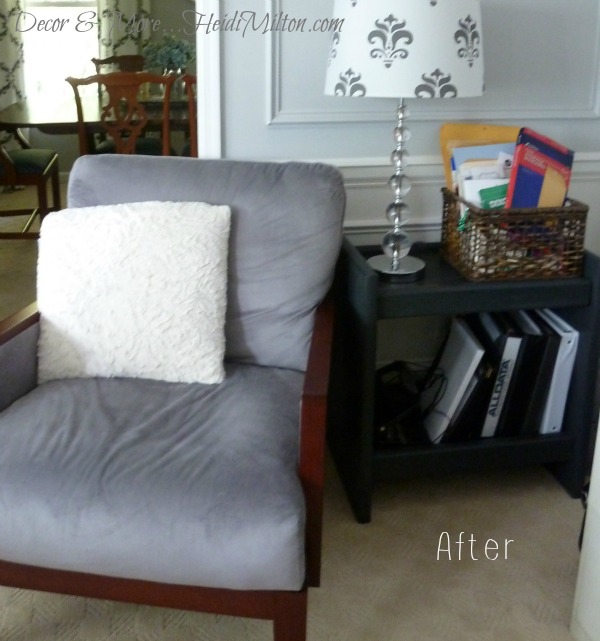 For a tutorial on the stenciled lamp shade, click HERE.
My brain is still a little scattered, but maybe that's just how it's gonna be for a bit. 🙂 I still have many projects to get to, including my new Recipes page and more on the Home Tour page… bear with me while the fog clears.
What do you think of the AS Graphite?  Just curious!