Gotta love a successful afternoon of thrifting at your local antique mall!  On Tuesday, I was blessed to spend the afternoon with the lovely Charity from The Heartfelt Home.  We enjoyed a delish lunch in downtown Roswell and strolled over to the Canton Street Antique Mall to poke around and see what we could find.
I totally scored!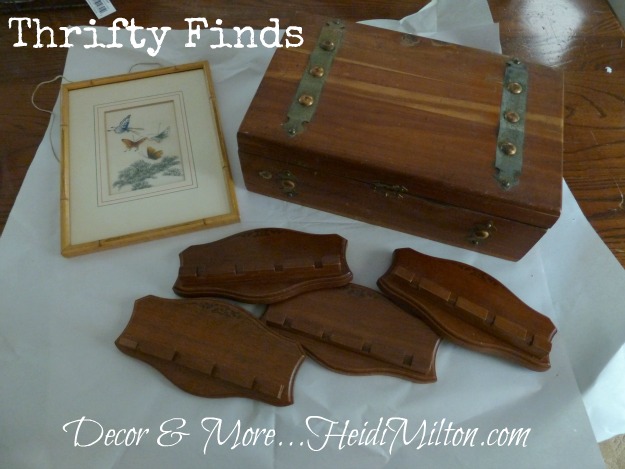 See those wooden spoon display racks?  Those will be incorporated into the wall art phase of my Ugly Duckling Dining Room makeover.  That sweet little Japanese butterfly print framed in bamboo?  Couldn't resist.  And I'm a sucker for antique wooden boxes… especially ones that look like this on the inside!
Could you just DIE?  Peacock blue VELVET??  (3 snaps!)
I also popped into Tuesday Morning, as part of my ongoing quest for lighting for the dining room and lo and behold I came across these fresh shades for the buffet lamps on my grandmother's buffet.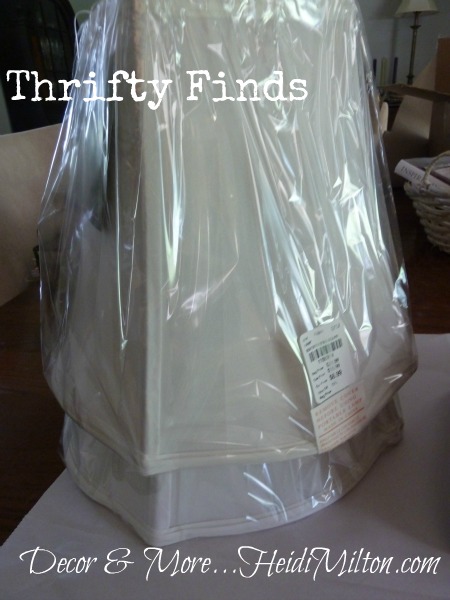 Great updated shape and a whopper of a good deal, too!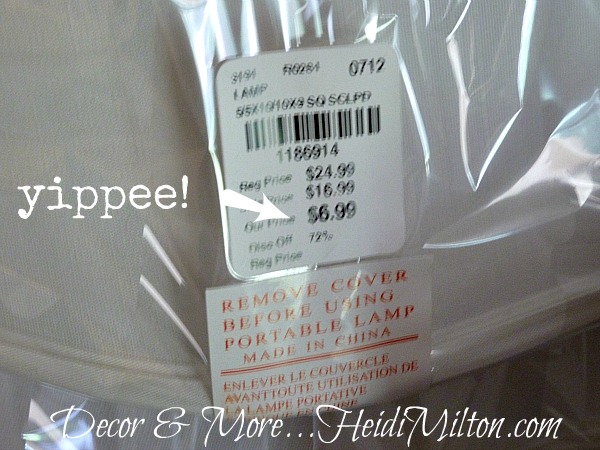 Scored any great deals lately??
I'm sharing at Rhoda's Thrifting Treasures Party.
Back on Monday with an update on my Blogging Without Borders dining room makeover!
Have a great weekend!