I really need another day to update you fully on my Ugly Duckling Dining Room lighting.  You know as part of our Blogging Without Borders project?  If you're new around here, you might want to check out my project here and the progress here.  It's fun to see it coming together!
So you might actually get a bonus post later this week on more lighting!  But there is definitely progress on this front, so I'll go ahead and share where I am along with a sneak peek of what I'm thinking (scary!).
Remember these?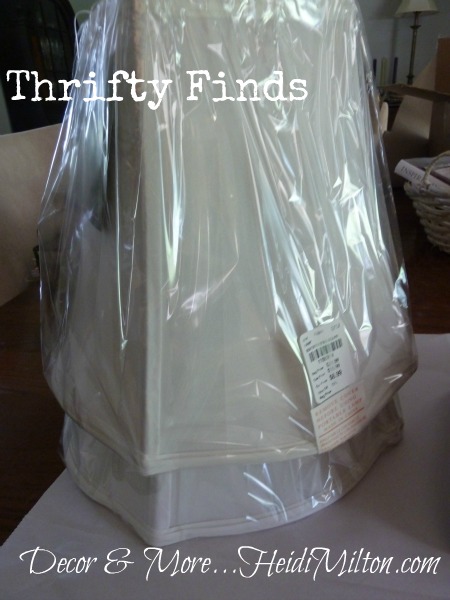 My $6.99 lampshades from Tuesday morning… woo hoo!  I wanted to update the shades on the buffet lamps that grace my grandmother's buffet, and I thought these were just the ladies to accomplish that.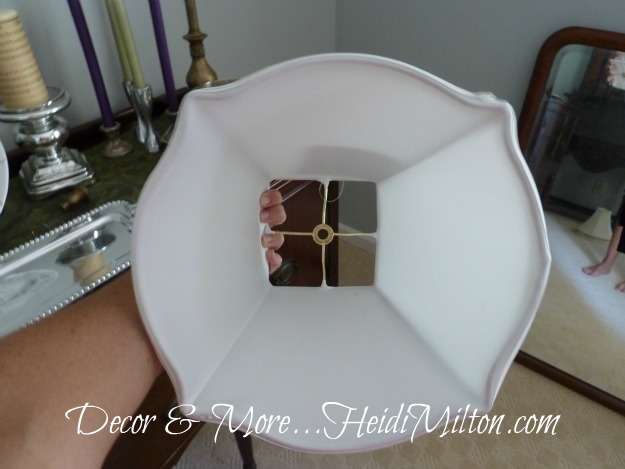 I was really taken with their shape… updated but still on the traditional side.  I just didn't think a modern drum shade would be quite right.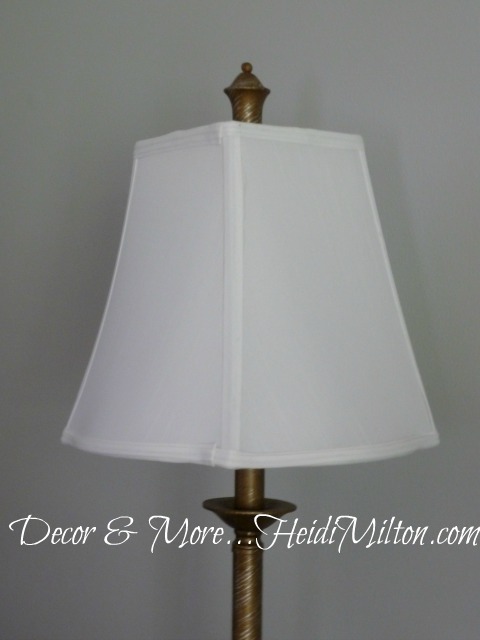 The scale is perfect.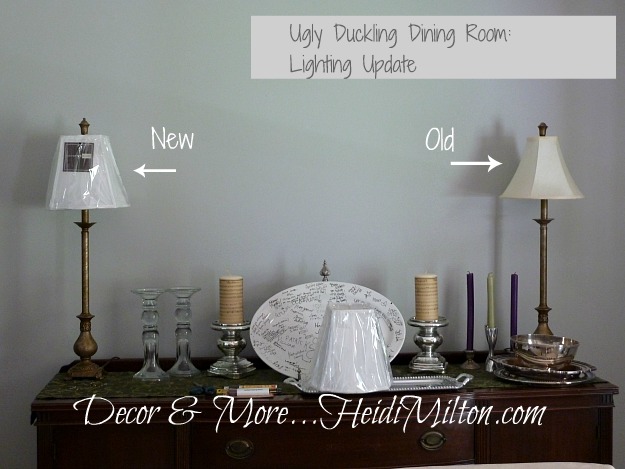 This about sums up the improvement!!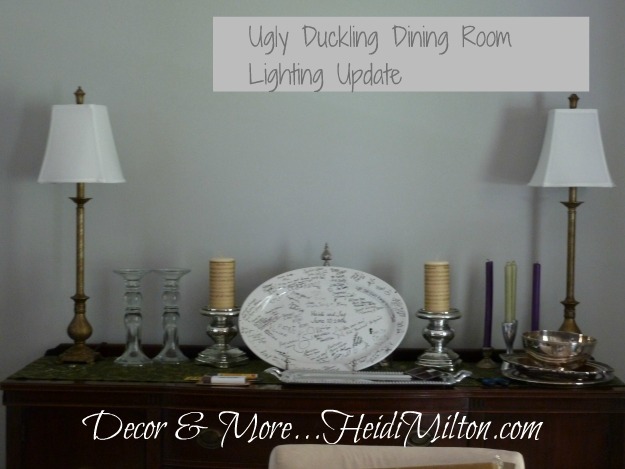 So not very exciting, I know, but I'm happy with this simple change!
Now, for the overhead lighting quest… I'm hopeful I've drilled down on a cool solution.  As you know, I'm enamored with this look:
And now I'm acquainted with this nifty device from Ikea…
So it's off to Ikea I go today… in hopes I can rock out an overhead lighting solution this week. 🙂 Of course, you'll be the first second to know!
Don't forget to check out all my bloggy friends who are stretching their own comfort zones in our Blogging Without Borders challenge!
Amy @ Buffalo Roam, Dana @ Crafted Niche, Jaime @ Crafty Scrappy Happy, Heidi @ Décor & More, Tisha @ Delectable Home, Shannon @ Fox Hollow Cottage, Kirby @ Kirb Appeal, Holly @ Life as a Thrifter, Cassie @ Primitive & Proper, Debbie @ ReFresh ReStyle, Jessica @ Stay At Home-ista, Karah @ the space between, Laura @ Top This Top That and Kelly @ View Along the Way.
Happy Monday, friends! What are you working on??