Woo hoo, we are officially open for business at the newest Queen of Hearts Antiques and Interiors location!  The last couple of weeks have been hour-to-hour as far as whether we had the Certificate of Occupancy and could get moved in.  I re-tagged much of my inventory from my previous space, and had new things to add in, so I was (and my garage was) in quite a state!
But it's up and running and we have a Holiday Open House on Tuesday November 13th, so some fun holiday items will be added in over the next few days. 🙂
And here's your peek at the space!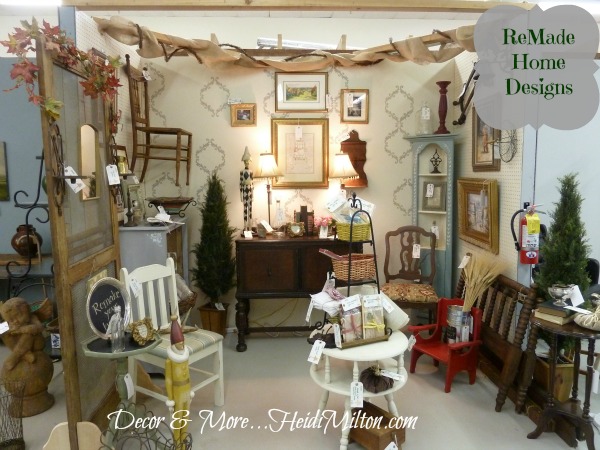 There's room for a lot more items, but this is a good "shell" to start with…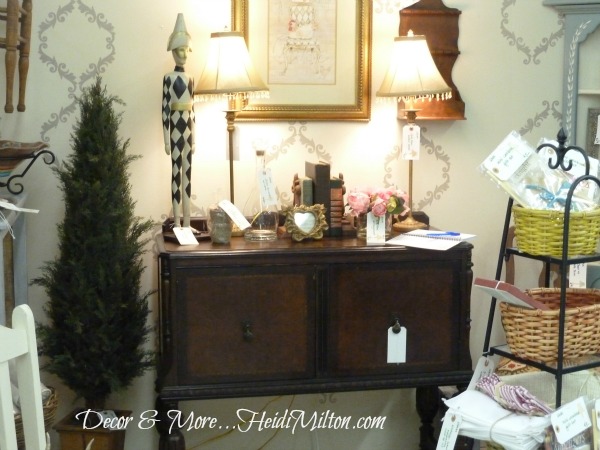 I'm plugging in some of my retired Southern Living at HOME pieces, too… no point in keeping those samples!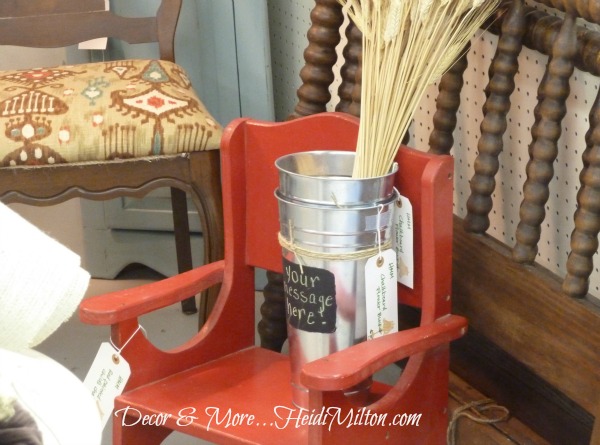 Remember my chalkboard flower buckets?  Another version is for sale…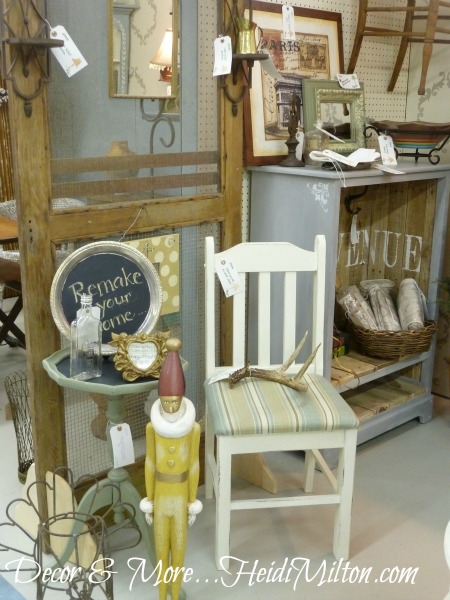 And how about that Goodwill chair that got a chalk paint makeover?  I had her in my living room for a while and almost kept her… she was right at home.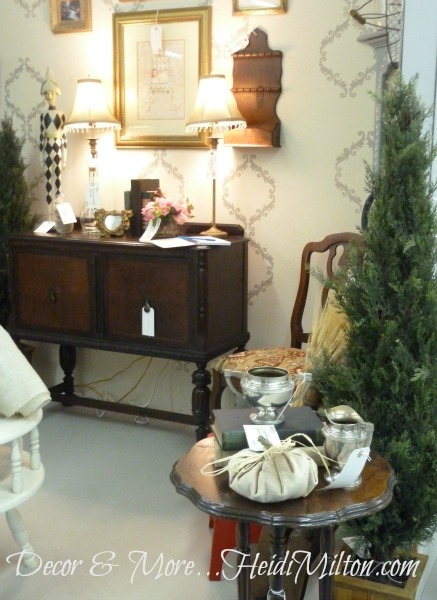 Gotta love a little silver and cushy pumpkin…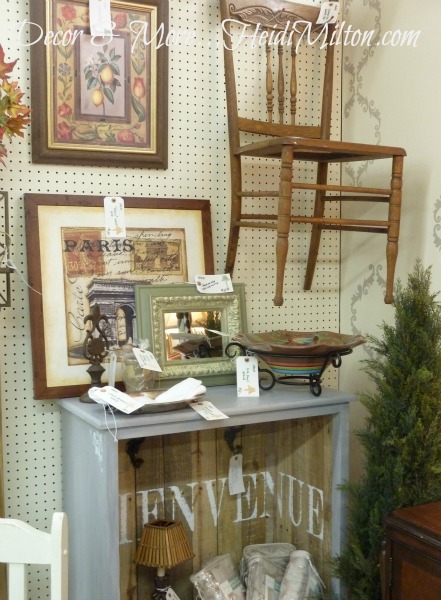 Love the stenciling my partner Michelle did on the interior of this rehabbed dresser!
We'll be posting pictures on Facebook… come by and "like" our FB page to see the latest!!
So happy to have this venture off the ground… just in time for the holidays!   Have you gotten started on your holiday shopping yet?  What's your favorite place to shop for gifts?