I had no idea what to expect on our trip to Jacksonville.  I think my husband and I both had some anxiety, having not seen our son in many months. But what I took away was far more than I ever dreamed.
I wasn't prepared for his clear-eyed grounded presence.
Or for his glow of good health and sober living.
Or for the words we heard from others about him… words like we heard from his boss: I have a little boy and I hope he turns out half as wonderful as your son. A boss that saw him at his worst a couple of years ago and gave him a second chance.
Or for the words he himself spoke when he received his chip.  Words of clarity, understanding, enlightenment, and encouragement for those walking that same walk.
Or for the nuggets we took away from others in recovery… lessons like you always have the power to start the day over.  Begin again.
Or for the awesomeness of seeing and hearing firsthand the AA/NA program at work in the lives of alcoholics and addicts.  Our own program has a new dimension now.
I wasn't prepared to be so proud of him… and proud to know him.
Or to meet our first granddog, who is ridiculously cute.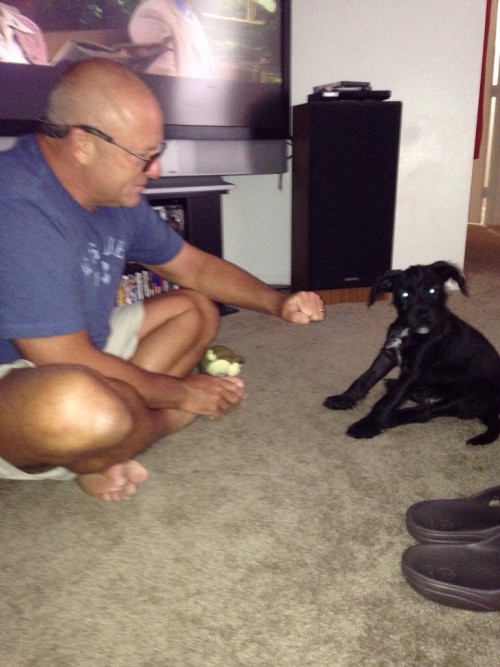 And whom I let chew on my boot because I couldn't resist his puppy face and puppy ways.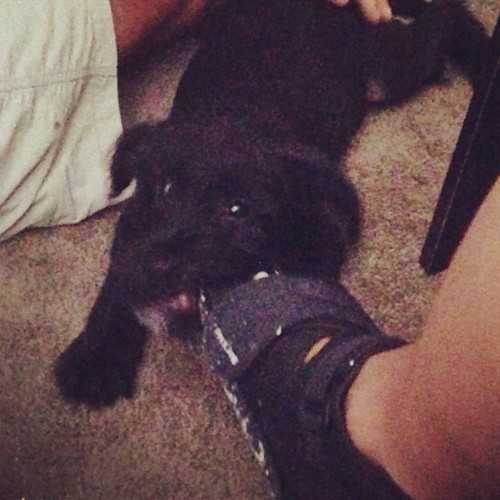 And I wasn't prepared for how much I liked Jacksonville with its great restaurants, sea breezes, and sunshine.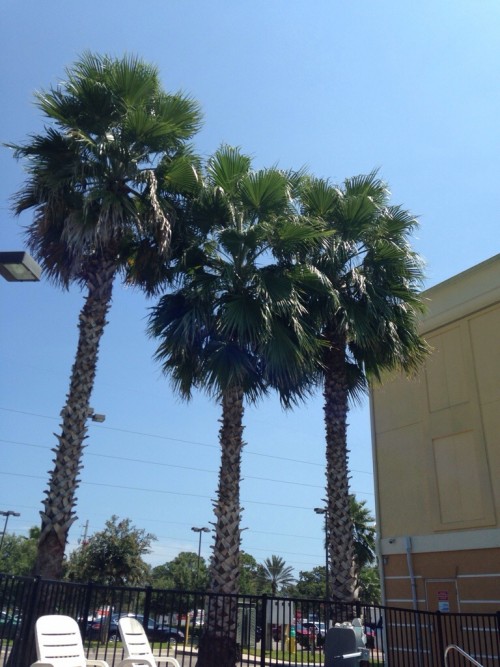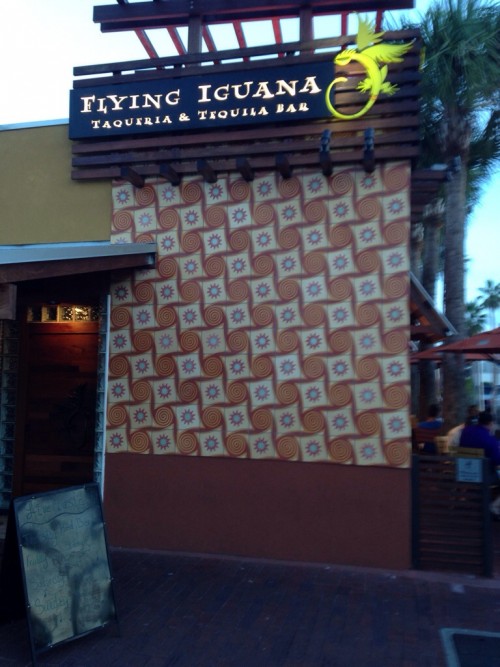 While he was working, we caught up with some old friends and watched college football — and all three of my teams won.  Gig 'em Aggies, War Eagle, and Go Dawgs!
And we both came away with peace in our hearts, having hugged him hard and seen for ourselves the difference a year– and a lot of hard work — can make.
And when I got home, I read this post by Edie and I totally understood — loving hard one that is not yours but is as good as yours.
God is good.