Happy Friday, friends!  I've had a good week and it's finally starting to feel like summer… I even slept until 9 a.m. one morning — total decadence, people. 🙂  So today I'm sharing some "happies"  — just because.
Monday night, my daughter and two friends of ours went to a book launch party for one of my favorite local authors, Mary Kay Andrews, and her new book Ladies Night!   What a great party in a newly opened antique mall (!) where we could prowl around, sip and nibble  for free, and get our books signed by this talented lady…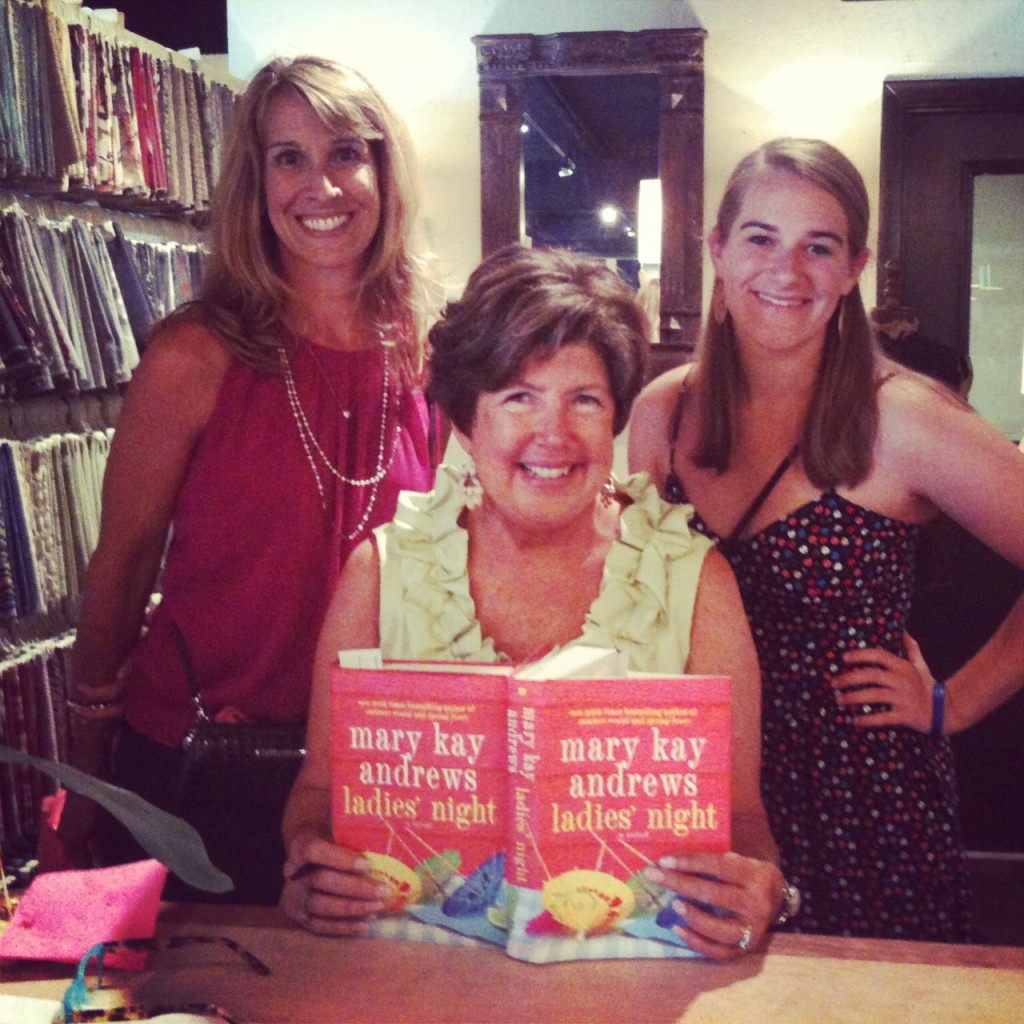 If you've never read MKA's books, you're in for a treat.  She's a kindred spirit in real life (writer, antique booth dealer, lover of decor and all things home, Georgia girl) and her books are a blast to read.  If you've got a vacay planned, take her along.  You won't regret it.  🙂

On another note, I love having a daughter to share these things with!  Fun, fun, fun… Erin is almost finished with the book, but I'm waiting until I finish this one…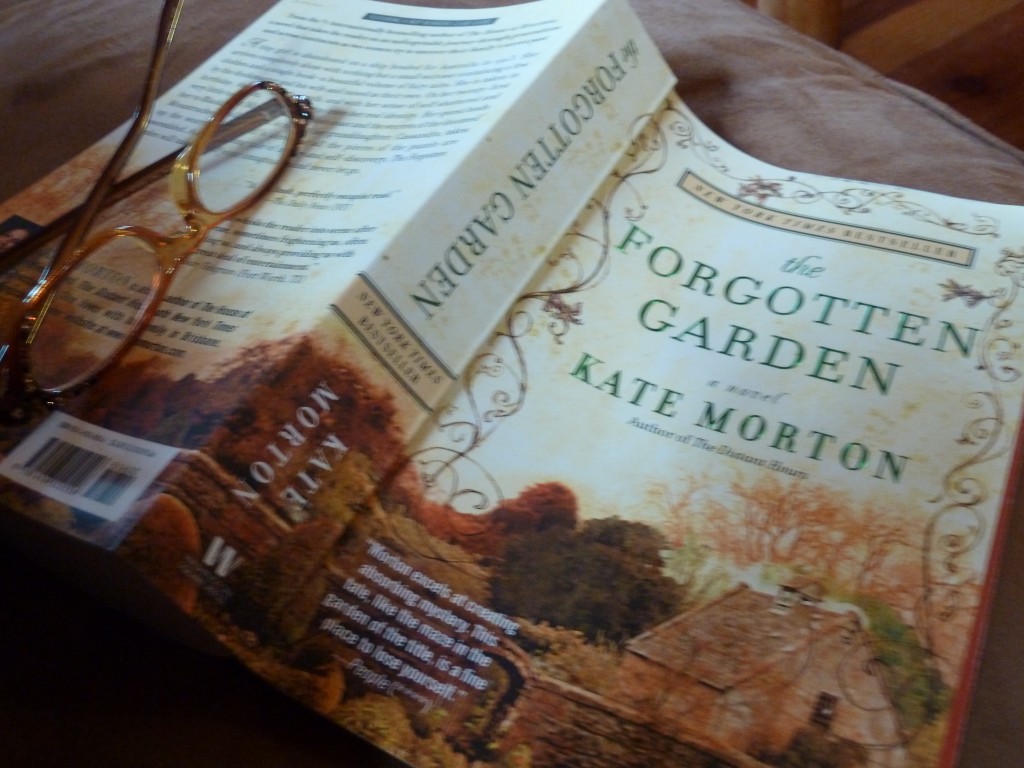 Things were so busy last month, I didn't read as much as I wanted to, but I'm prepared to make up for lost time this summer.
I'm finally regrouping a bit around the house, getting my exercise schedule back on track, and beginning work on more pieces for my booth.  This one's next…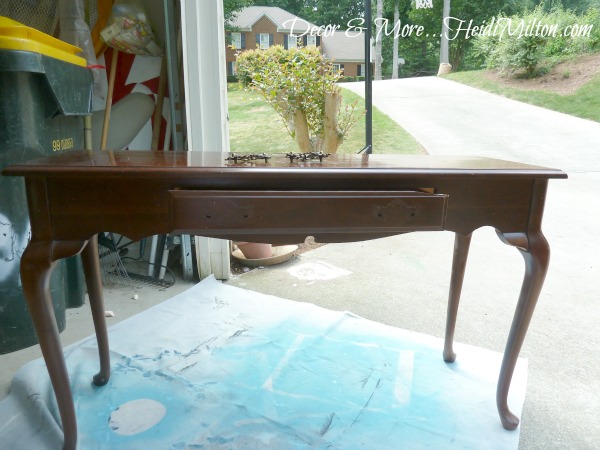 A friend gave me this piece last month when she could no longer find a place for it in her home.  It's got a little damage to the drawer and the top…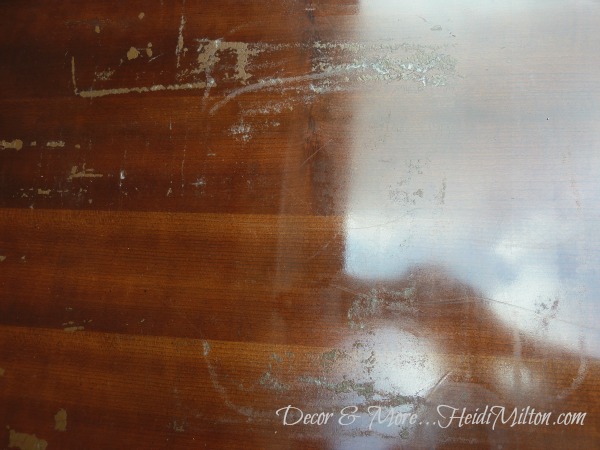 So I'm trying to work a little magic on her and trying out a new-to-me paint color, too.  More fun!
Earlier this week, I had to let out a little squeal… my hydrangeas are blooming!  You might remember last summer how over the moon I was when my little shrubs that have been in my back yard for over 10 years FINALLY squeezed out a few blooms!  There's even more this year, so I'm hoping it's the beginning of years of enjoyment for us…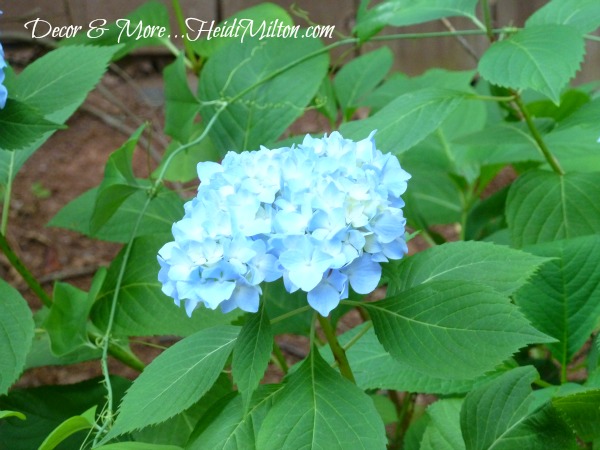 We were about to get some storms courtesy of Tropical Storm Andrea, so I went ahead and clipped a few to enjoy in my kitchen.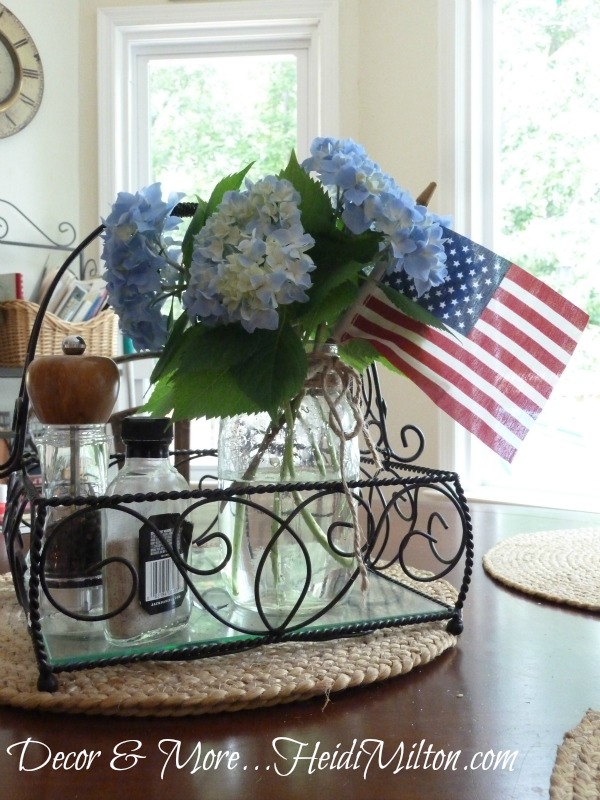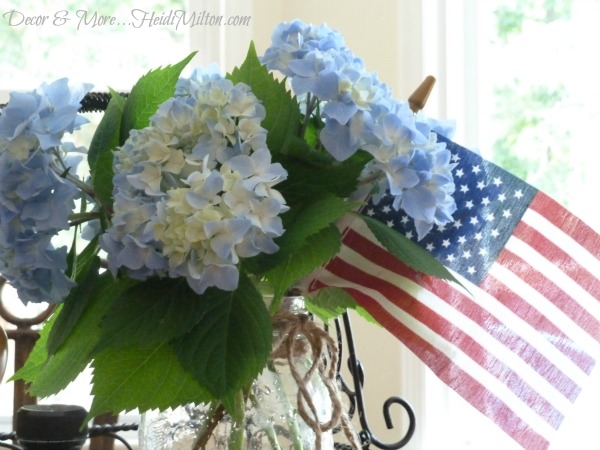 And enjoying them we are!
I also turned up over on Mohawk Homescapes blog this week, talking about using the color gray in home decor.  Pop over and weigh in — you'll recognize two of my own rooms there!
This weekend I'll be finishing up that console, watching a little French Open action, and hitting the pool with my book(s) in tow.  How about you?  Hope you're finding the "happy" in your week, too. 🙂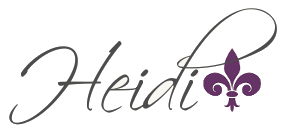 Pin It
&copy Copyright 2013
Heidi
, All rights Reserved. Written For:
Decor & More