Hey there!  My heat has been restored and of course it's been 70 degrees the last couple of days… but we're due for another cold blast, so at least I'll be in comfort this time around. 🙂  I thought it would be fun over the next few weeks to share some of the trends in decor I'm seeing online and in print… some of these might be holdovers from 2016, but they're still going strong in interiors, so it's not too late to jump on the bandwagon.
Today let's peek at acrylic furniture… I thought this trend would have come and gone, truthfully.  But it's still popping up in interior design and is being showcased in fresh ways.
This trend is a holdover from last year but it clearly has a "glam" factor that continues to resonate.  These pieces are perfect for small spaces that need a light touch when it comes to furniture — don't visually weigh those spaces down!  It also lends a sleek look to a room. They let something else take center stage, whether it's a gorgeous rug, sofa, or stunning accessories, it plays a supporting role beautifully.
Am I a fan?  Much more so now than I was last year… seeing these pieces creatively used in beautiful spaces is hard to resist. 🙂  My friend Cassie embraced this some time ago and I love the look of her family room with this acrylic coffee table…
There's often a sweet pooch or two hanging out under her table and who wouldn't enjoy that view??
So what do you think?  Fan?  No?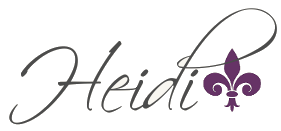 Save
Save
Save