Graduations are brutal on the budget!   I've been through a few and in preparation for my son's graduation in 9 short days, I revisited the decorations I made on a dime for my daughter's graduation two years ago.  In doing so, I thought I'd share them in case some of you are in the same boat I am!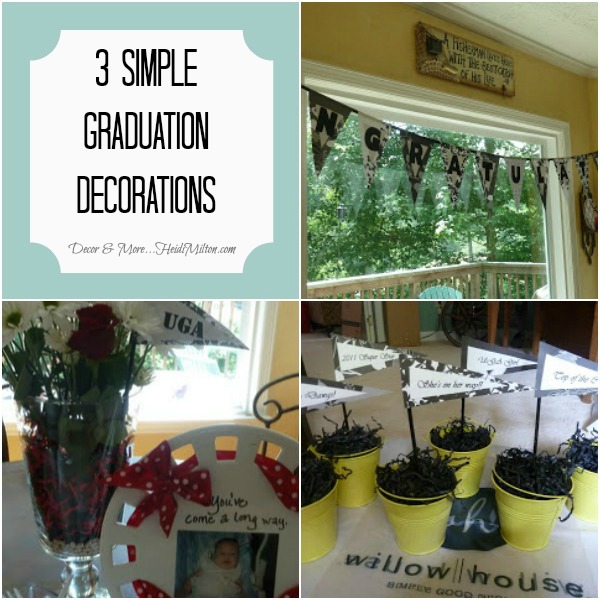 Old Time Pottery, WalMart, and Target were my best friend as I pulled these together!  Our high school colors are black and gold, so check out these little buckets with flags I scattered around the house and on the back deck for her party.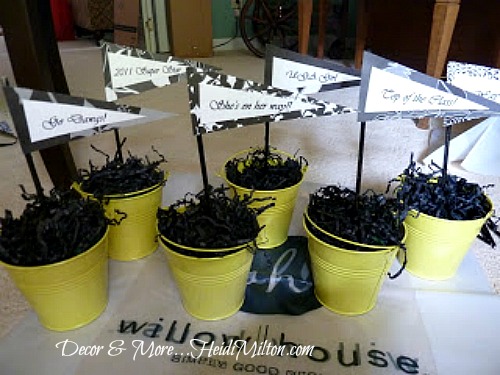 Get all the details and how-to's in this post.
I used some of the same materials to make this "Congratulations" bunting that was draped across my kitchen window.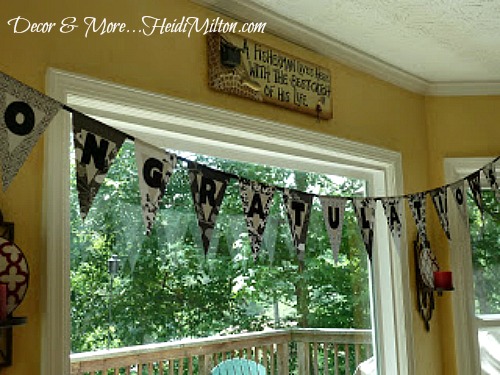 This one will be reused for my son but I might put it somewhere else…  get the low down in this post and this post.  Easy and inexpensive!
My daughter was headed for UGA, so of course we had to pay homage to that Next Step for her, so I used simple materials and some of my Willow House products for these pieces… they adorned the cake table (which, of course, rocked the big G!).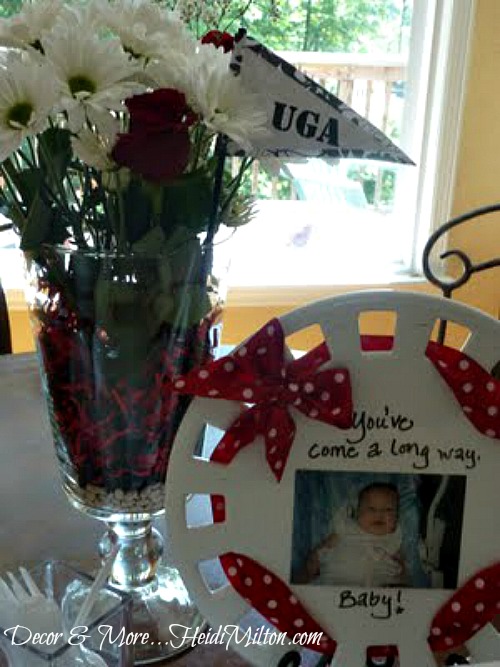 See how it did it in this post.  It also includes a couple of variations that were on the food table.  I'll be tweaking the colors, but certainly doing something similar for my son's big day… I'm thinking burlap ribbon around the plate with his baby picture. 🙂
It would tie in beautifully with this project I've been working on in fits and starts since the weekend (where does the time go anyway??).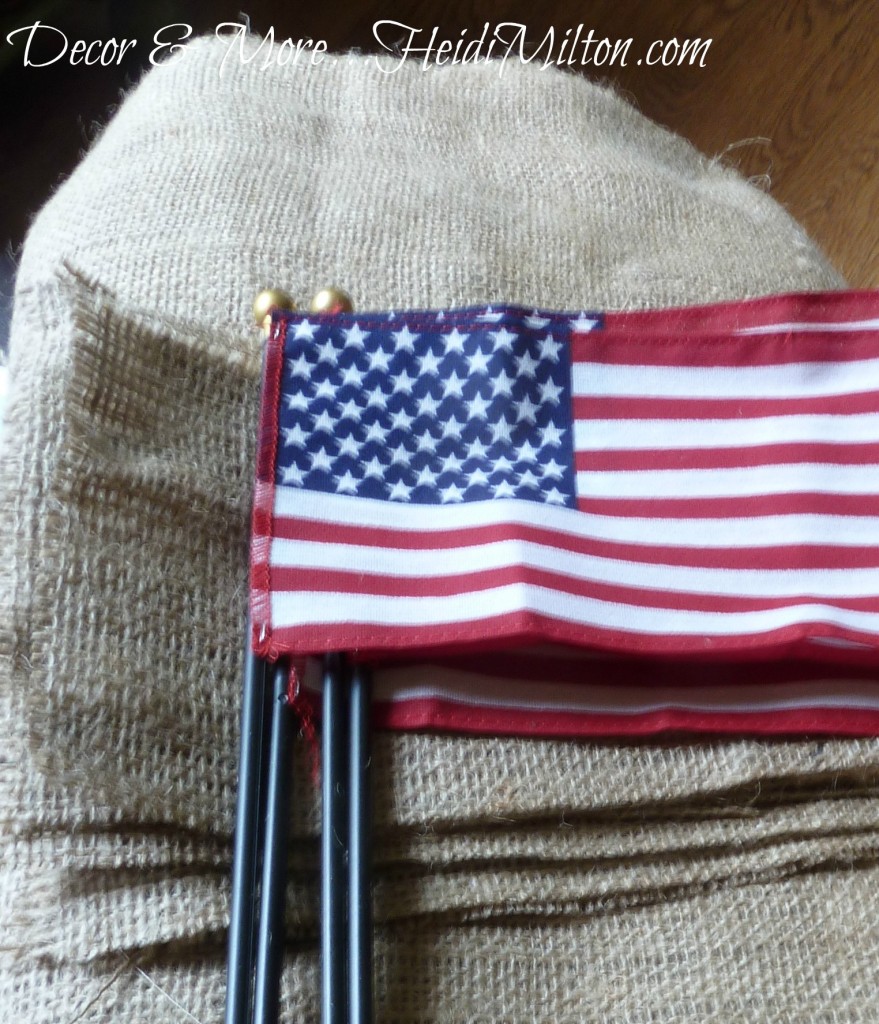 Today is our preschool End of Year Music Program and it's all patriotic songs and how God led our founding fathers in their quest to create a free country.  I'm sure I'll be teary, because I always am, but especially because patriotism seems lost on so many these days.
This is the last BIG event for my school year… hurray!!  We still have work to do and a curriculum to finish up, but tomorrow, we're going to slack a bit, do some cloud-watching and poetry reading, and release our butterflies into the great beyond.
Happy Hump Day!