Happy Friday!  The 4th is only a week away and we're making our 4th of July plans around here.  I've been inspired by all the 4th of July recipes floating around Pinterest these days and decided to come up with something easy, festive, and tasty for our dessert.
I've always enjoyed fruit "pizzas" and there are plenty of 4th of July variations on that classic.  But there's something so cute about little  individual desserts, and I just like a two-bite something sweet.  So here you go…
I was inspired by my friend Laura's little sugar cookie pudding cup dessert for this — love a sugar cookie base, don't you?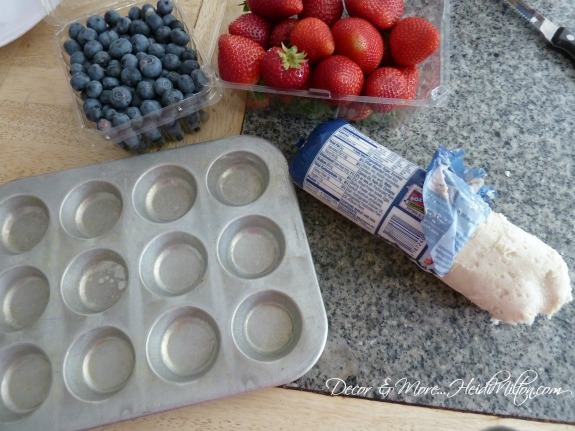 Here's all you need:
mini muffin tin
sugar cookie dough (I took the lazy way out!)
strawberries and blueberries
whipped cream
Here's what you do:
You're going to press sugar cookie dough into the greased muffin cups.  BUT…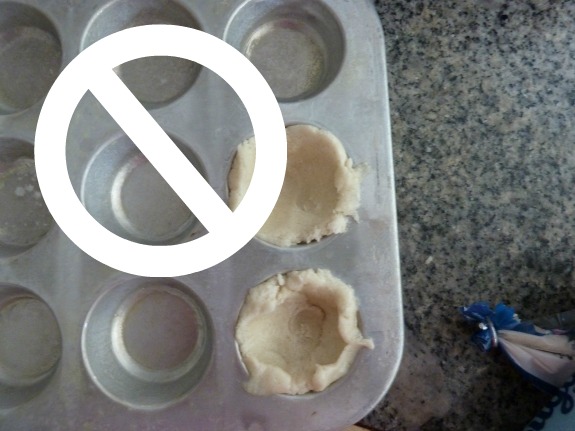 This is too much!  Trust me… I learned the hard way. 🙂
This is much better… about half a slice of cookie dough will do…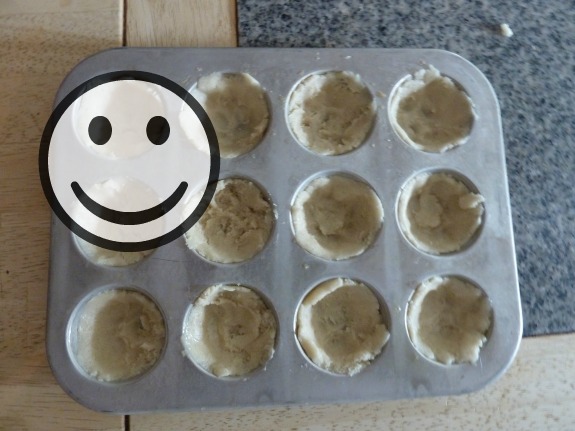 I baked them for about 12 minutes, until the edges were golden brown.
While they're still warm, I depressed the centers just a bit.  Before they're totally cool, pop them out of the tins and let them finish cooling completely.
Then add a dollop of whipped cream into the center…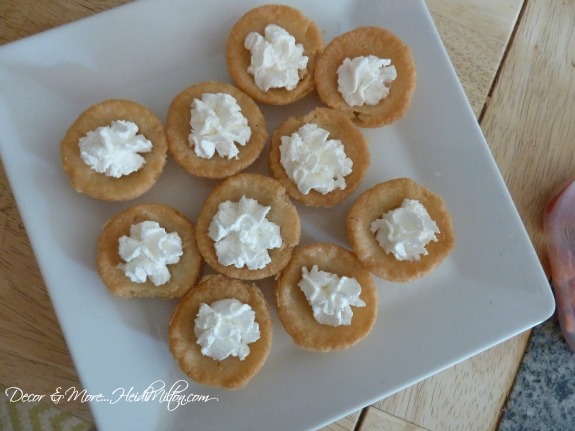 and garnish with chopped strawberries and blueberries!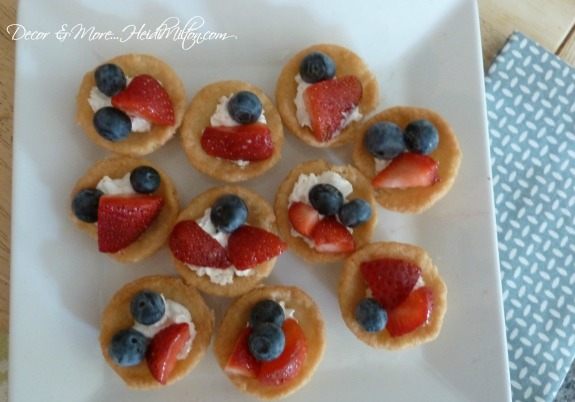 Y'all.  Not too sweet, not too tart, very light!  Perfect for a summertime dessert!
Note:  I would serve these immediately. You can refridgerate for a bit, but the whipped cream will not be as fluffy.
And you know what else I love?  You could substitute other fruits according to your family's taste, if you weren't going for the patriotic look.  I'm thinking kiwi and banana and blackberries, raspberries — endless possibilities!
This weekend, I'm finishing up my little desk project and working on the gallery wall in my family room… stay tuned!  My kiddos return from the beach tomorrow,  so this place will liven up again.   And since this handsome fella just turned 16, there will be a birthday celebration involved!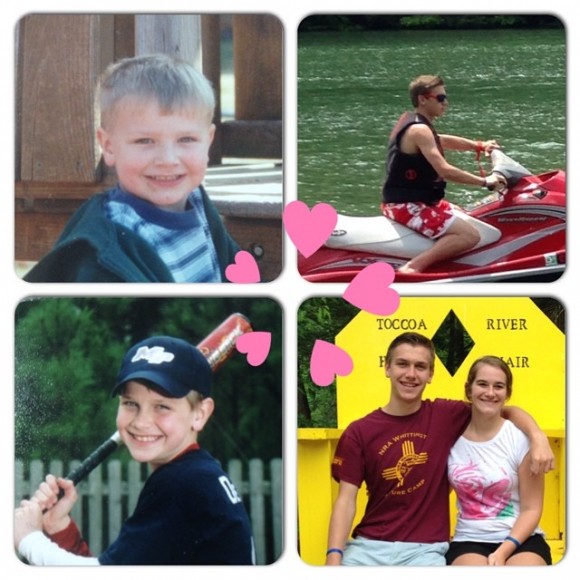 Enjoy the weekend!