Y'all, we've had so much rain this summer, my back deck is exploding with color!  I thought I'd share, because we've so enjoyed hanging out there these past several weeks.    Just to remind you where we were at the beginning of the summer…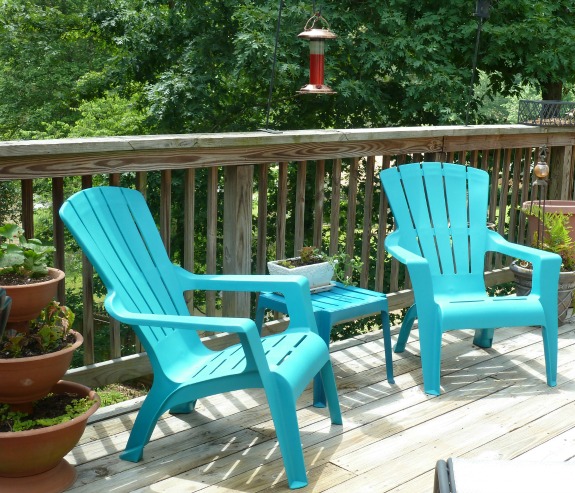 Not bad, but now there's this…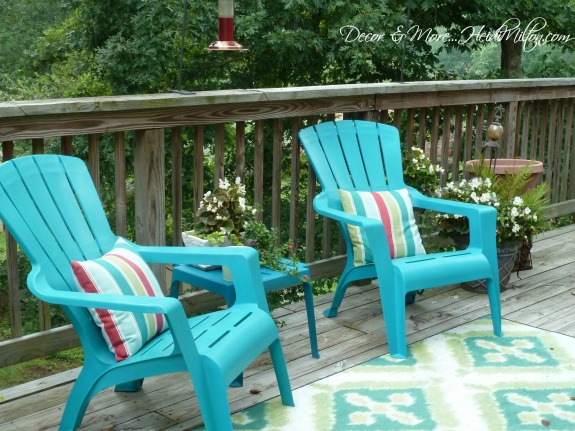 Amazing what a rug, some colorful pillows, sunshine, rain, and a little fertilizer in the pots can do!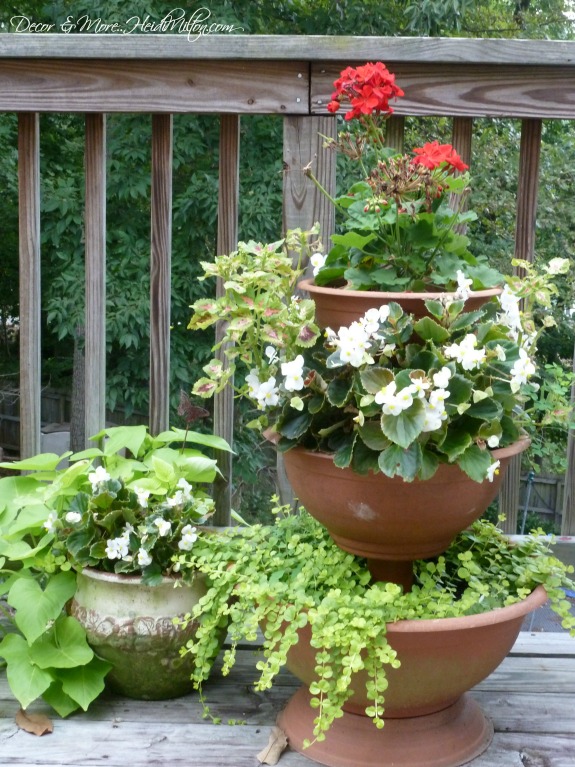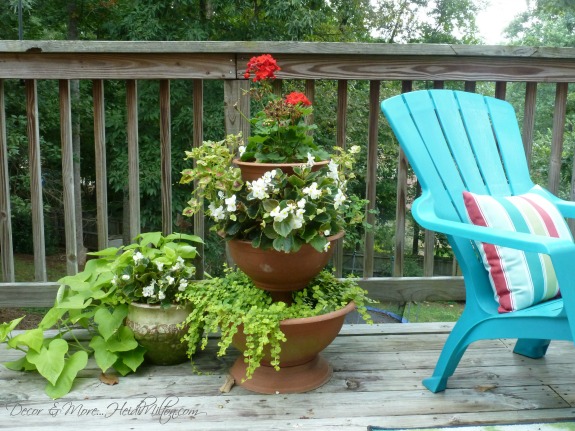 I never managed to get my furniture repainted, but I'm thinking when it cools off a bit, I'll try tackling that.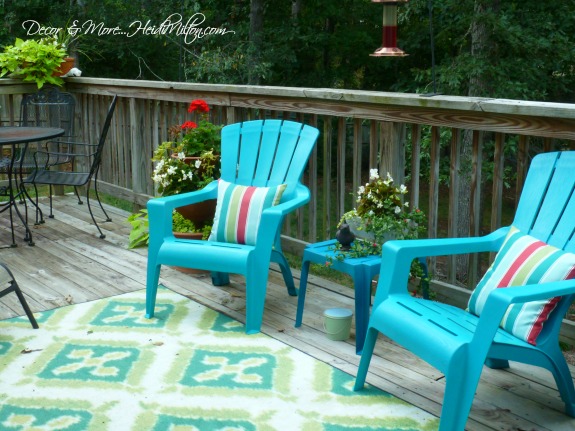 I took these early last week, and the geraniums are even more glorious now. We hardly saw any hummingbirds until the past few weeks and now they are tearing up the feeder AND snacking on my geraniums!  There's three that do battle over it daily… I was even buzzed out of my chair by one the other evening.  Didn't realize how territorial they are!  And check out my herbs…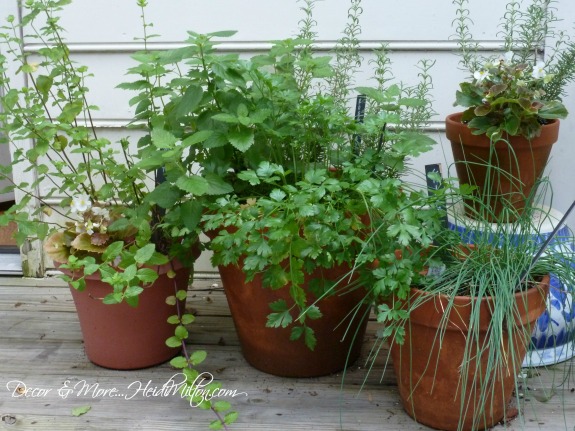 We have enjoyed the stew out of some mint, lemon balm, chives, parsley, and rosemary in our summer eats and drinks.
Just a note to let you know my posting will be lighter for the next few weeks as we all adjust to our school year and I get some family things squared away. I always underestimate how busy and stressful the beginning month of school is, so this year I've decided to take a little pressure off myself.  I do have some fun things to share over the next few weeks, so I'll be back as time allows.  Be sure to like my Facebook page and follow me on Instagram… that's where you'll see the most action!
I hope you have a great rest of the week and can enjoy your own outdoor space!
Sharing at Inspiration Monday!