Woo hoo!  It only took me three weeks to finish a project for 2015, but I have to say this was a good one and something of a test drive at the same time.  If you follow me on Instagram, you saw this last weekend — another driveway sanding session.  (My neighbors love me — and they bring me their cast off furniture pieces when they see me out!).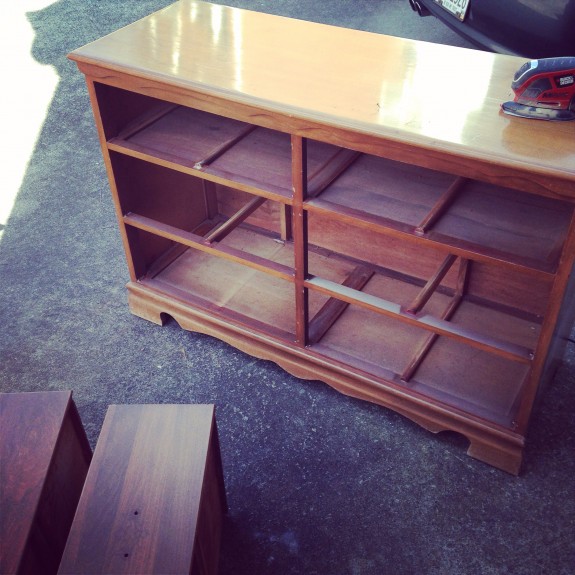 That sweet little solid wood 6 drawer dresser was an unexpected find last November.  I was in the market for some fresh pieces to makeover for my booth space and found this piece — ready for a redo. At the same time, I was itching to try out some Farmhouse Paint.  They have a presence in the antique mall where my booth is, and I fell in love their color palette and their claims of no-prep, no waxing.
First of all, I LOVE how this paint goes on — it's not too thick, not too thin and goes on like butter.  It dries to a nice hard finish, too, that only required a minimum of buffing to get a bit of a sheen.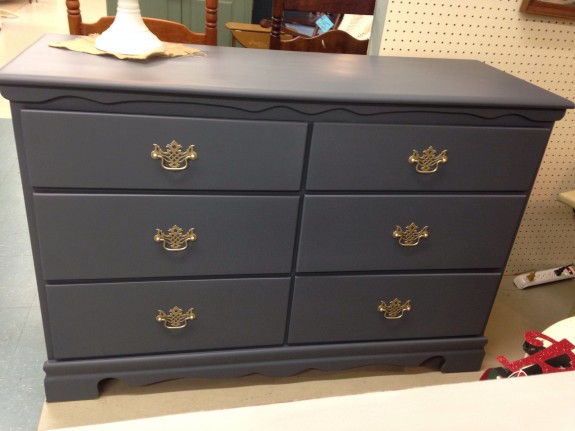 I reused the same hardware, just spray painted it a champagne gold color.  Love it with the blue, don't you?  I think this would be so cute in a child's room!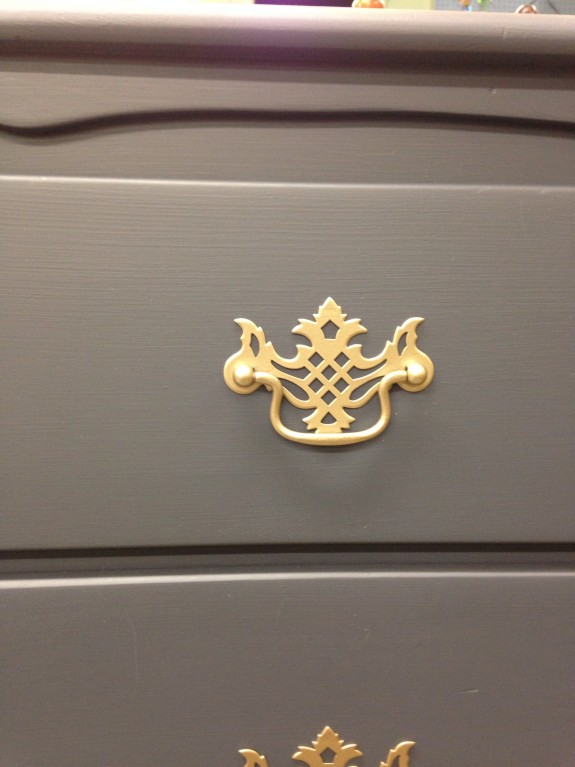 I would absolutely use this paint again and — in fact — have a couple of other projects in mind already!  It's more affordable than chalk paint, and even more so when you factor in that you don't have to apply a wax coat.  No prep and no wax?  I'm in!
Check out the Farmhouse Paint website for their color palette and other gels and glazes you can use to achieve different looks.  I may take in a DIY seminar at my antique mall to get to some ideas!  How about you, ready to give it a try?