Happy Tuesday, y'all!  First of all, I apologize for the wonky repeat post that was delivered yesterday… not sure what happened there since it was originally published in January, but the post is corrected and edited and available HERE. 
I'd really love to be posting a spring mantel, but the truth is we're having yet another snow day here in Georgia and winter is nowhere near finished with us!  I know my posts have been scarce lately while I work on a new education project (hope to share SOON!) but I've been pressing on with my Lenten decluttering project (Yay!) and making a few little changes in my home along the way.  One of them is a little mantel refresh…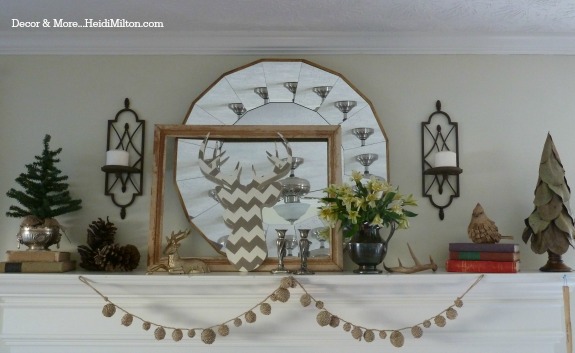 I'm still loving all the neutral textures of my original winter mantel, but it was time to edit a bit and add something fresh…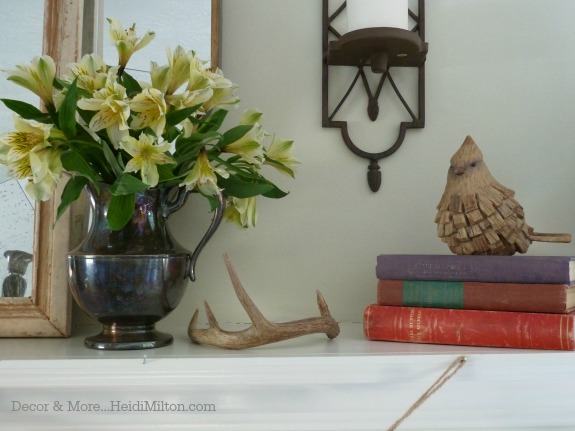 And a little purchase I made from Joss & Main over the holidays…
I took some of the pinecones off, as well, so everything has a little more room to breathe…
I started to polish this pitcher a bit but I love a little tarnish, too…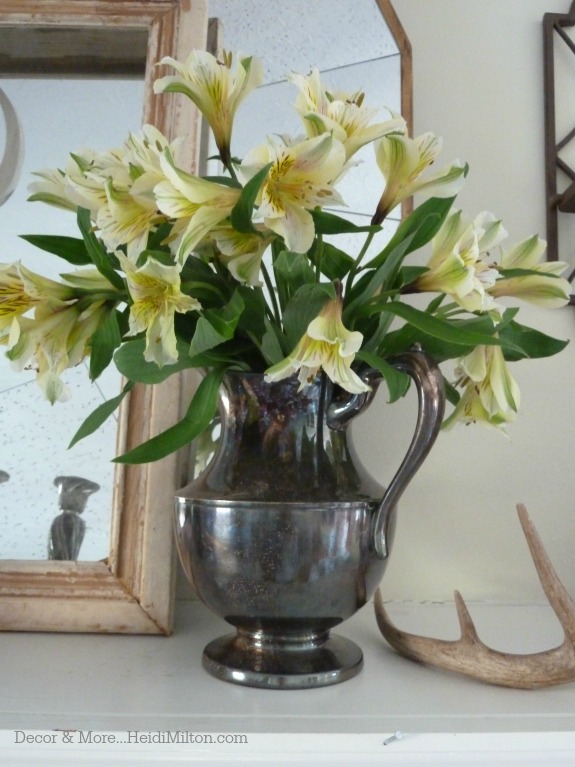 Maybe I'll polish it up for spring?  Either  way, fresh flowers can do wonders for the psyche.
And just to share a bit of God's glory today, I snapped this last week early in the morning…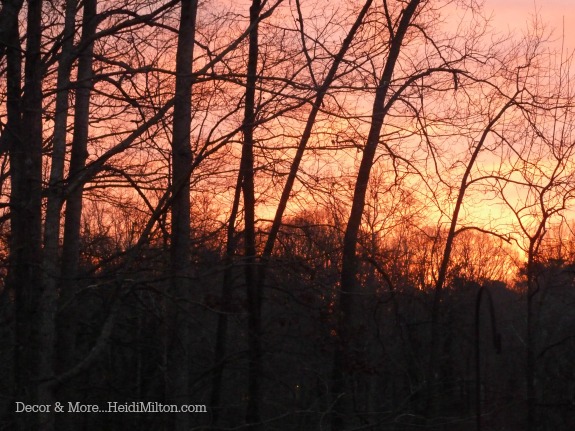 I'm so thankful that His mercies are new every morning!
The snow is falling fast and furious now, so I'll stay in my pjs a little longer and have an extra cup of coffee… or maybe I'll switch to tea?  A little unexpected day off is yet another mercy these days.  I hope you're experiencing new mercies in your day today!
So how about you?  Any refreshes to your decor lately?
*Click HERE to see my original winter mantel.