We just had the most delightful weekend here in the ATL — chilly mornings, mild afternoons, and — most importantly — sunshine!  I didn't mind spending hours at the soccer field because… well — sun!  Goodness it did wonders for my mindset.  And it got me craving a little spring brightness in my abode, too.
Even though I just refreshed my winter mantel a couple of weeks ago, let's face it.  Those first few pretty spring days just get my juices going to lighten up and brighten up.  So the mantel got another boost — with some color this time.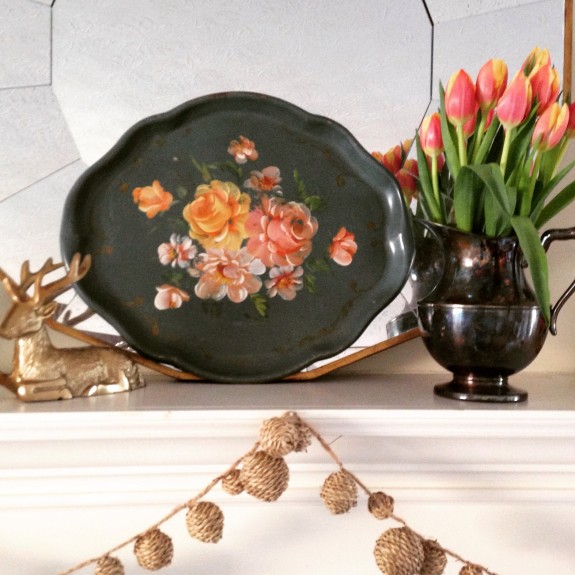 I'll share the full deal soon (still tweaking, of course), but don't you think those tulips and that fab tray I scored at the Country Living fair set the right tone?
I also spent a decadent hour refreshing my Spring board on Pinterest as I searched for more spring inspiration.  Here are some my favorite new-to-me pins…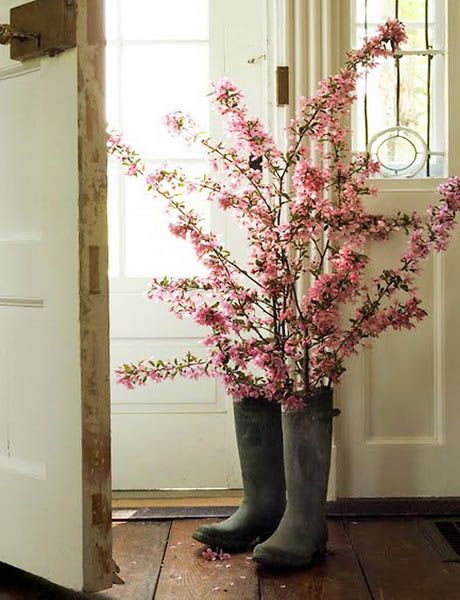 source unknown (can you help?)
We're back in the gray and the rain for the rest of this week, so I'll be adding more pins to my Spring pinboard to keep my spirits up!
I'm not embarking on many projects around the house right now but look for some quickie tweaks to my spaces soon.  I'm also making great progress on my Lenten Decluttering and Donating project.  It's going hand in hand with some advance spring cleaning so you know that's a good feeling!
So how about you?  Are you ready for spring, too?