Several years ago, I abandoned the idea of "giving something up" for Lent every year.  You see I was always landing on wine or chips and salsa or some such sacrifice that ended up ringing hollow in the spirit of Lent.
It's a time for reflection, repentance, and self-examination, after all.  Five years ago I challenged myself to list 1000 gifts during Lent, after reading Ann Voskamp's One Thousand Gifts: A Dare to Live Fully Right Where You Are
.  That was by far the most meaningful Lent I'd ever spent, retraining my mind and my soul to adopt a stance of gratitude.  I've continued that practice daily since then and cultivating a continually thankful heart has helped me weather many a storm.  This morning, I listed my 10,840th gift.  Right?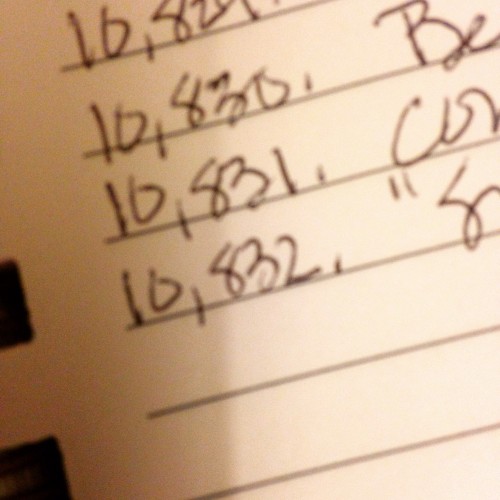 So this year as I was pondering what Lenten discipline I'd adopt, I began by examining areas of my life that felt out of alignment.  And my friends, there are many!  But one that kept creeping into my soul is the amount of stuff in our home.  I can't fathom where it all comes from (or maybe I'd just rather NOT), it just seems to appear and multiply, and then suddenly I don't have enough places to stash the stuff.  Our home isn't particularly large and lacks ample storage, but I know the heart of the problem is excess stuff.  And all that excess stuff weighs me down.  The piles on the desk in the kitchen, the stacks of books here and there, a still unpacked box of Christmas gifts.  Where to put it all??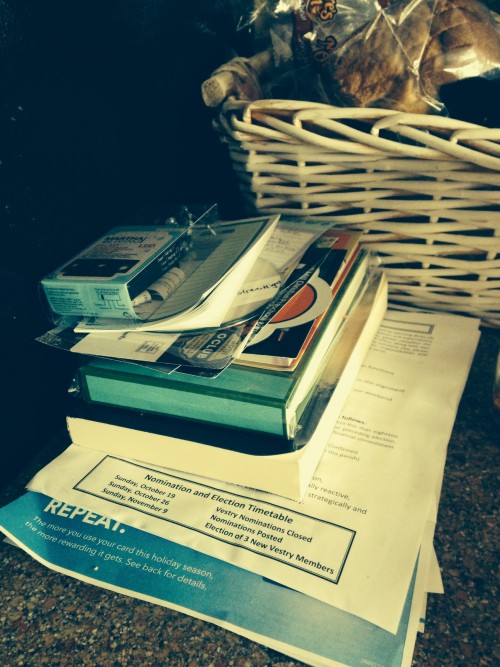 I'm sure you know where I'm going with this… it's time to purge.  For my own well-being and being able to breathe, I have to get rid of a bunch of stuff.  My work life is crazy busy right now with a new project and if I can't find the mental space to breathe and function at home, I will slowly but surely go mad… and drive my family crazy in the process.  Lent — that season of resetting ourselves, clearing our hearts and souls for the beauty of the resurrection — seems like a perfect time to create a discipline of decluttering.  And not just decluttering, but donating as well.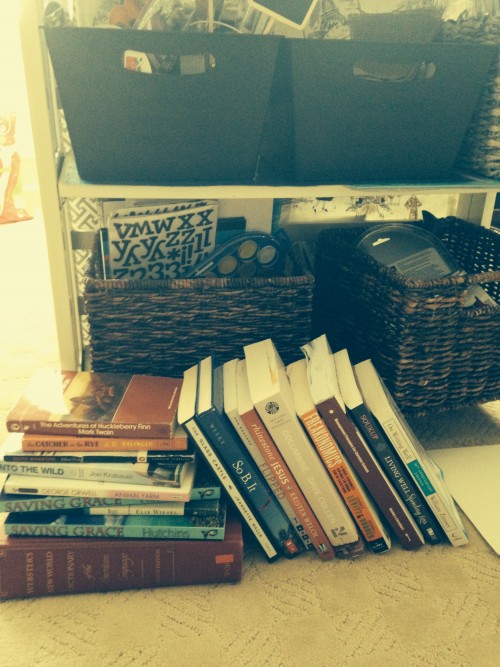 I'm a serial donor for those wonderful organizations that call seeking household items for one charity or another.  But those are weeks, even months apart, and my hope is that a daily discipline of decluttering and bagging for donation will prompt at least a weekly trip to the Goodwill.
So the goal will be to take 15 minutes a day and gather as many things as I can for donation — clothes, books, decor items, housewares, whatever I can gather.  At the end of the week, I'll make a run to a donation center.  I figure after 40 some odd days of decluttering and donating, my home and my mind should be much clearer by Easter.
So what do you think?  Are you embarking on a new discipline for Lent or have you decided to sacrifice something?  Do tell!
Wishing you all a blessed and peaceful Ash Wednesday.
This post contains an affiliate link.