Monday, monday — and AGAIN with the rain on the way!  Ugh… at least it will knock the pollen down a bit #thinkingpositive.
The hubs and I traveled to Mississippi over the weekend to lay a cousin to rest.  Though it was a sad occasion, I always love seeing my extended family and was treated to time with my dad, too.  So it was a quick weekend, with not a lot getting done on the home front, but so it goes, right?
I have not-so-great photos of this project, but I wanted to share anyway, since I love seeing new life breathed into pieces. 🙂
Remember this vintage headboard from a few months back?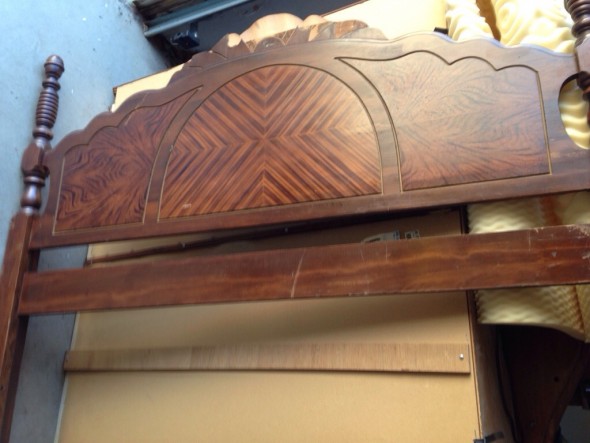 The finish was in sorry shape and it had this broken apron on top.  I just love the lines of it though, and the booth was crying out for fresh piece of furniture. I had the accompanying footboard and rails, too. So I fired up my jigsaw and lopped off the broken apron, then gave it a good sanding.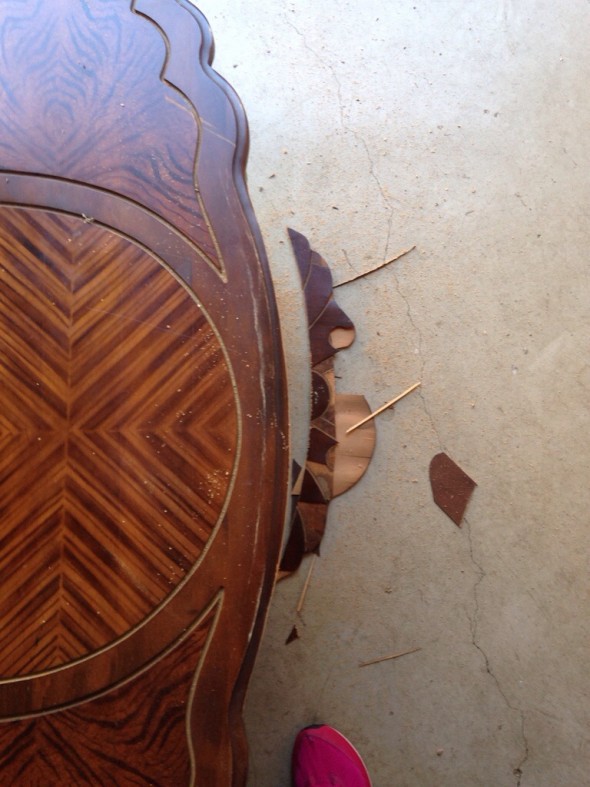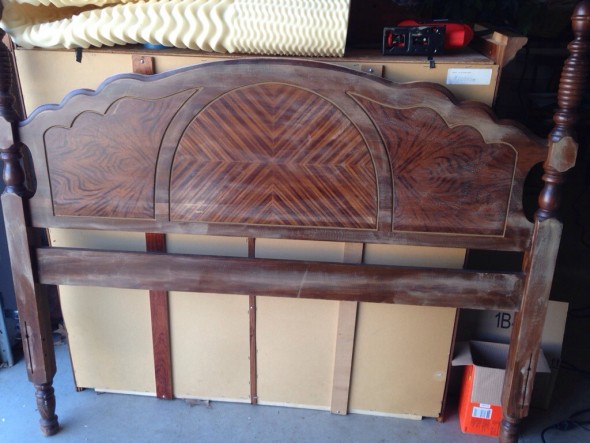 After a little wood putty here and there, I got out my Annie Sloan Old White chalk paint and went to town.  Here she is propped up in the booth!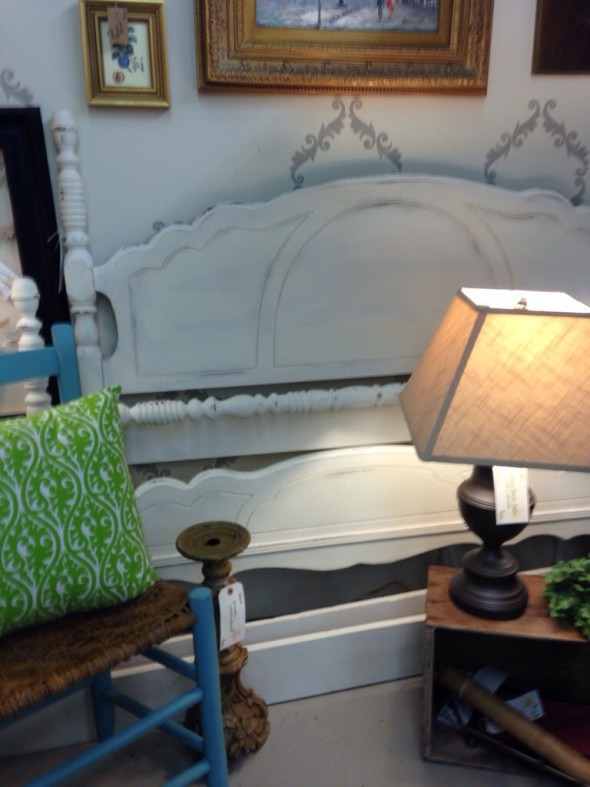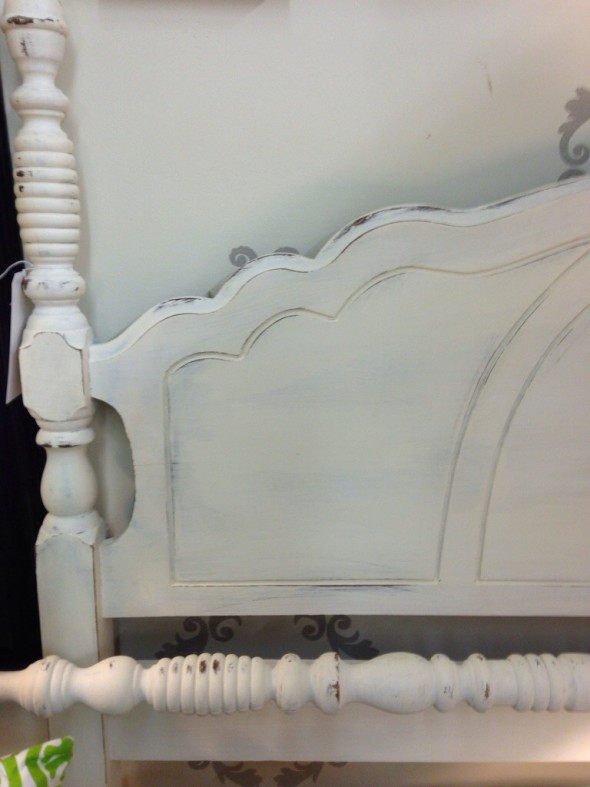 If she's still around after a piece or two sells, I plan to set her up.  I have the rails as well, so it would be fun to set up a whole bedroom vignette for a change.  I'll be sure to share pics when I do!
This is one of the few furniture pieces I did this winter… our weather was terrible and these were easy to move inside to work on, rather than braving the cold of the garage.  Hopefully lots more pieces to come!
I've also got this super cute children's table I put a chalkboard top on…
If you're local and interested, please let me know!
Yesterday was two years since our Kaely was killed and the driver's sentencing is today.  I would so appreciate your prayers… we know nothing can bring her back and that God is the ultimate judge and jury, but it would bring great comfort to know he has put away for a long time, with no chance of hurting another.
Have a blessed Monday, friends!
Linking up at Thistlewood Farms!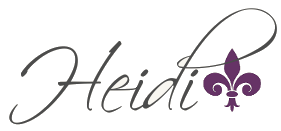 Pin It
&copy Copyright 2014
Heidi
, All rights Reserved. Written For:
Decor & More