Our Fourth of July may have been rained out, but I pressed on with trying a new recipe to go with our brats… and it was a fresh summertime winner that's only fueled my desire for a kitchen garden. 🙂  I spotted this recipe in my June issue of BHG and dog-earred the page to try it out.  So glad I did and now you can, too.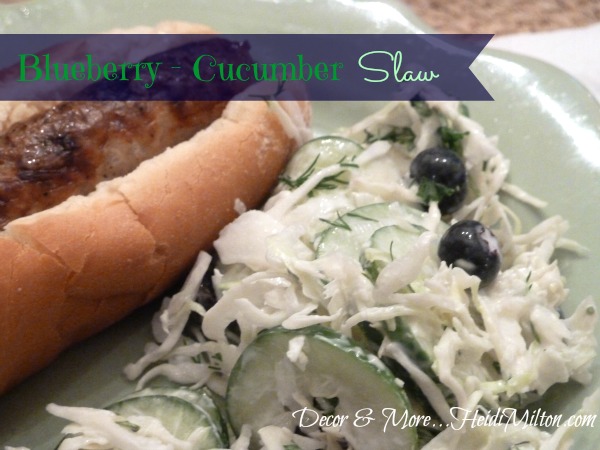 This was simple to prepare and soooo tasty!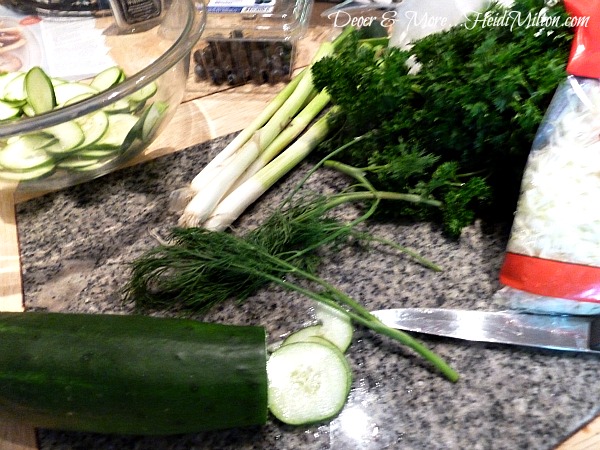 Sorry for the bright light in the photos — it was, of course, raining, so I had lights on.
Here is all you need for this tasty side dish…
3 cups shredded cabbage
1/2 cup thinly sliced cucumbers
1/3 cup fresh blueberries
3 tbsp sliced green onion
1/3 cup buttermilk (I use the light)
2 tbsp light mayonnaise
1 tbsp snipped fresh parsley
1 tbsp snipped fresh dill
1 small clove garlic, minced
Dash each of salt and black pepper
And here's what you do…
Combine cabbage, cucumber, blueberries, and green onion in medium bowl.  In a small bowl mix buttermilk, mayo, parsley, dill, garlic, salt, and pepper.  Add buttermilk mixture to cabbage mixture and toss gently to coat.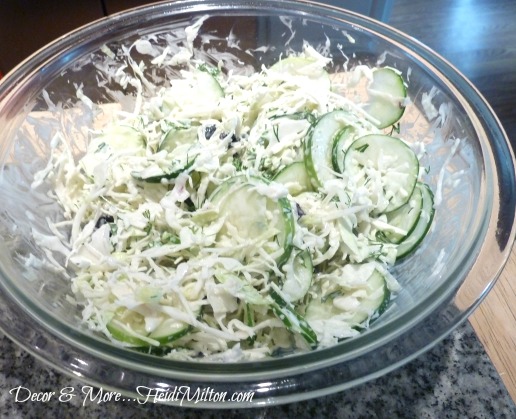 Then serve it up!
We enjoyed it with brats on the Fourth of July.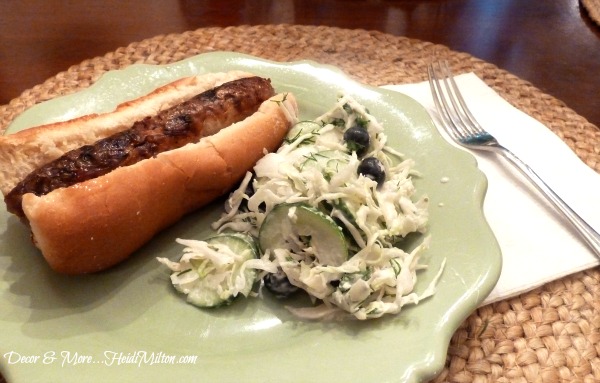 It was an awesome blend of flavors!  There was a little left over and we enjoyed it the next day with jerk chicken… just as yummy! And we're guessing it would also be amazing with fish.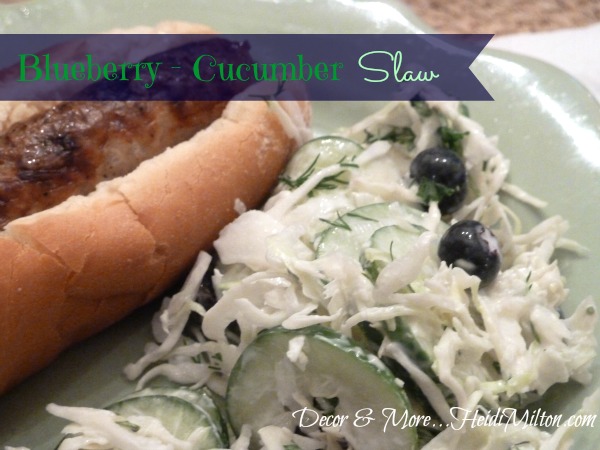 So happy to have a fresh side dish to prepare!  Thanks, BHG. 🙂
What new dishes have you tried lately?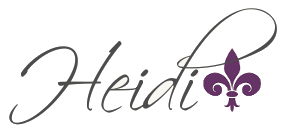 Pin It
&copy Copyright 2013
Heidi
, All rights Reserved. Written For:
Decor & More