Thank goodness it's Friday!  First of all, thank you for your kind comments and encouraging words on Wednesday.  I so appreciate the supportive community here and am buoyed by your thoughts and prayers.  I'm looking forward to a weekend at home to rest, regroup, tick a few things off my To Do List, and take in the first two of our fall soccer games.  While summer is over, I'll still be wearing shorts and sunscreen on the sidelines… and then cooking up one of our new favorite recipes for supper.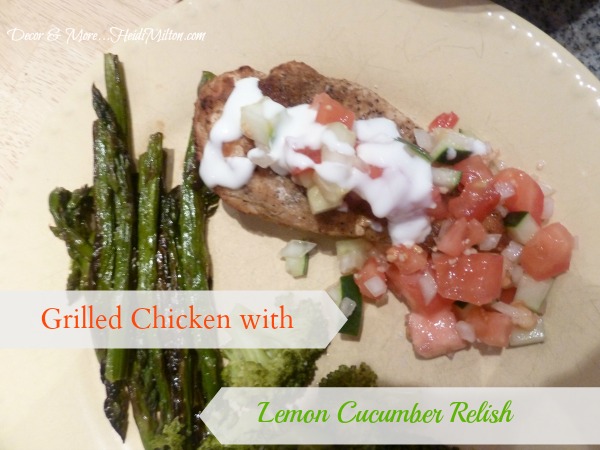 I came across this recipe in my May issue of Better Homes & Gardens, and since we're big chicken eaters in this house, I was jazzed to try something new!  It was such a hit, I thought I'd share it with you, too — for those early fall dinners on the grill.
Here's what you need:
4 skinless, boneless chicken breast halves (I use at least 8 for our crew — so this is easy to double)
1 – 2 tbsp olive oil
2 tsp ground cumin
1/2 tsp salt
1/4 tsp cracked black pepper
1 medium seedless cucumber, chopped
1 lg tomato, chopped
1/4 cup finely chopped onion (I use sweet onions)
1/2 tsp shredded lemon peel
2 tbsp lemon juice
2 cloves garlic, minced
1/3 cup nonfat plain Greek yogurt
1 tbsp honey
1 tbsp milk
I know this looks like a lot of ingredients, but they are probably things you already have on hand or purchase regularly… plus, it's totally worth it!
Here's what you do:
1.  Coat the chicken with olive oil and then sprinkle cumin, salt, and pepper liberally.  Grill over medium heat for 12 to 15 minutes, turning once.  We had so many rainy evenings this summer that I've done mine in the oven under the broiler, too, with great results.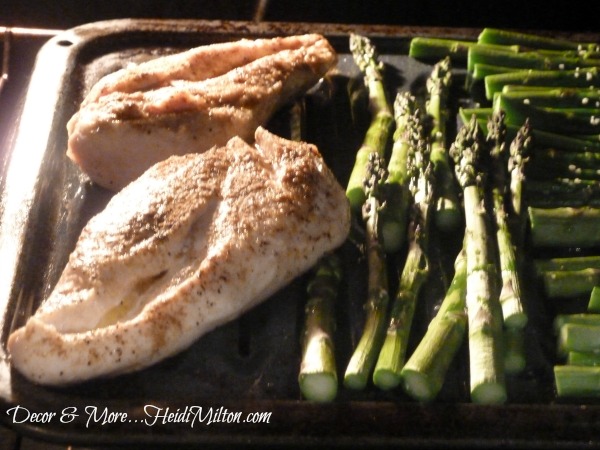 2.  For the lemon cucumber relish, combine the chopped cucumber and tomato, the onion, lemon peel, lemon juice, and garlic in a medium bowl.  In a smaller bowl, combine the yogurt, honey, and milk, stirring well.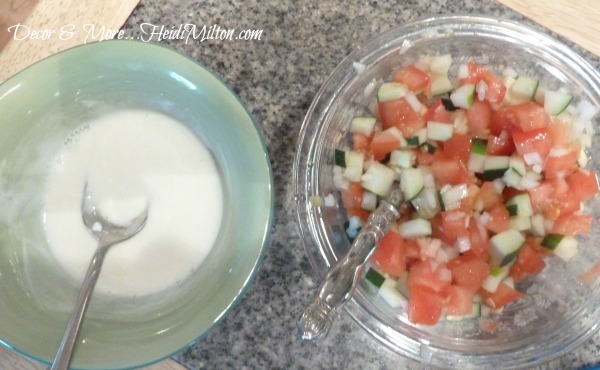 I had a hard time resisting eating the relish all by itself!  It's delish!
3.  Serve by topping the chicken with the relish and  then drizzling the yogurt sauce over it.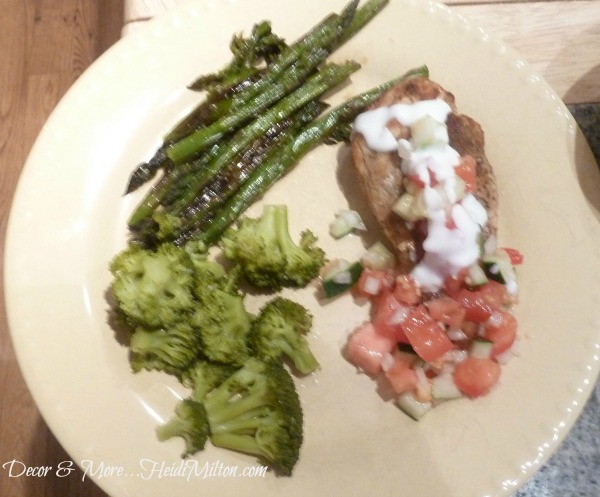 The hubs and I enjoy doing a veggie extravaganza to accompany this, but the kids loved it with homemade mac 'n cheese or roasted potatoes.
I love that this is low in fat (only 8 grams).  I also love that it was such a crowd pleaser. 🙂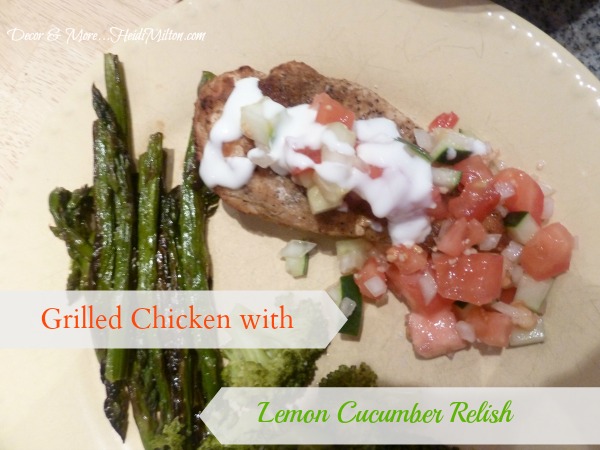 Once again, BHG to the rescue!
What will you be cooking up this weekend?  Have your fall sports kicked into gear yet?  I hope whatever's on your agenda that it refreshes your spirit… I know that's what I'm looking for!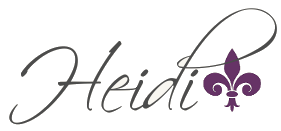 Pin It
&copy Copyright 2013
Heidi
, All rights Reserved. Written For:
Decor & More