Monday already?  Oh did I have a fun and full weekend decking my halls… the inside of my home is still in process, but the porch?  Done!  I'm not sure why I wanted to put more creativity into it this year.  Maybe because we'll be traveling some over Christmas and I'm simplifying my inside decorations?  Anyway, after gathering some inspiration, here's where I landed…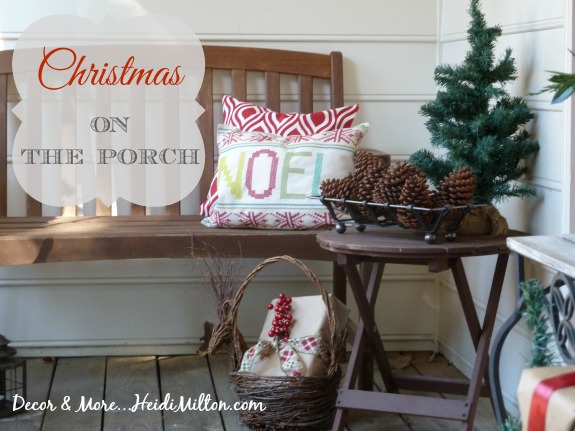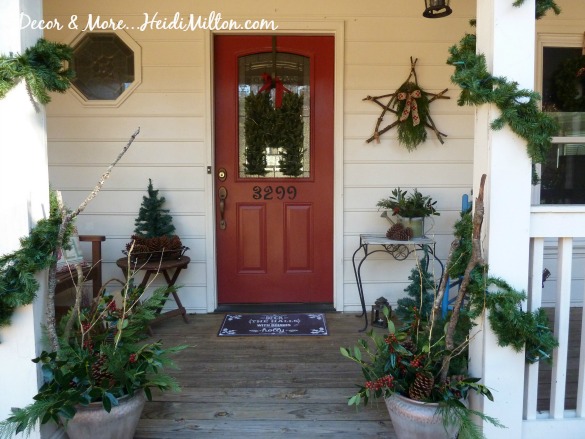 Come on up!  I usually have small trees in these urns, but decided to fill them with lights, branches, fresh greenery from my yard and pinecones.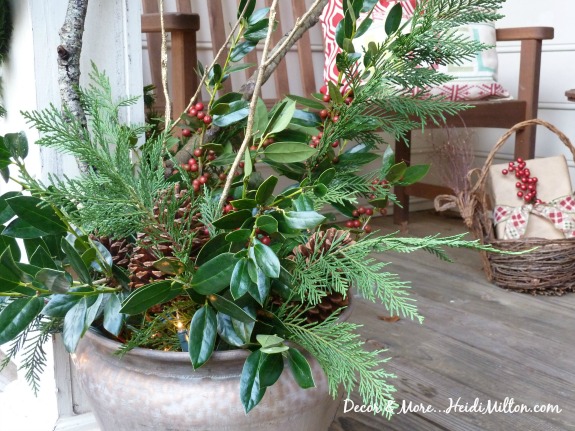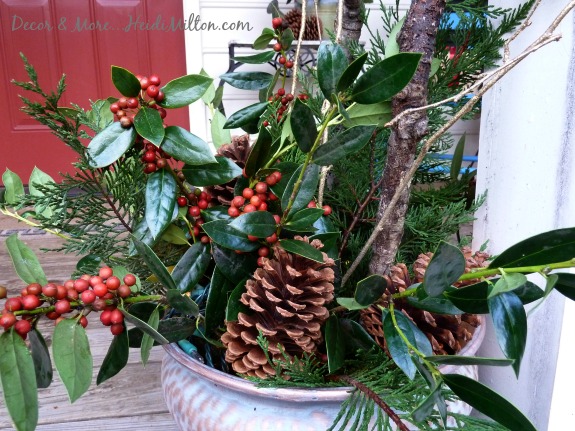 To the left I have my bench… I considered relocating it this year, but it fits so perfectly where it is…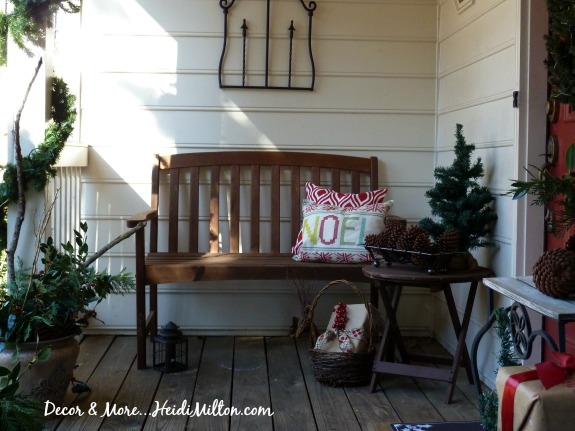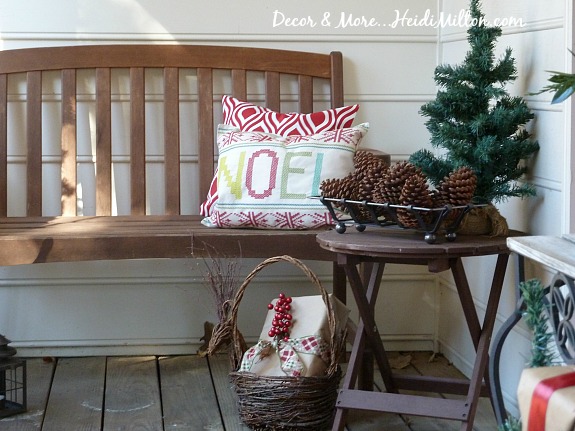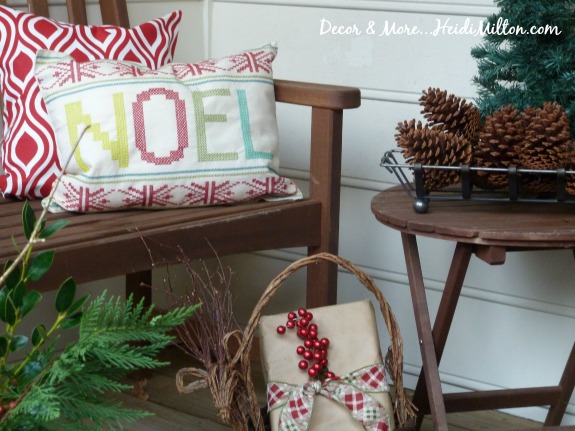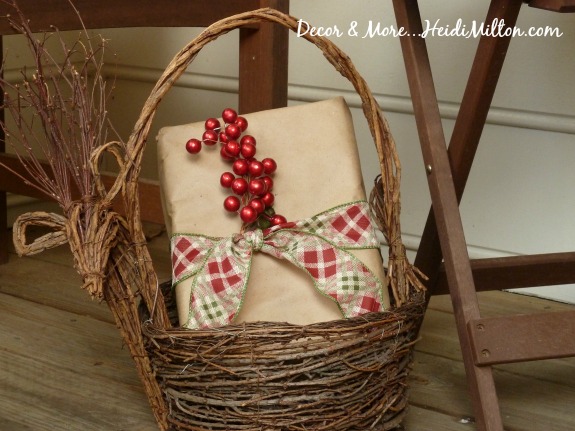 The only purchase I made for the porch this year is this guy…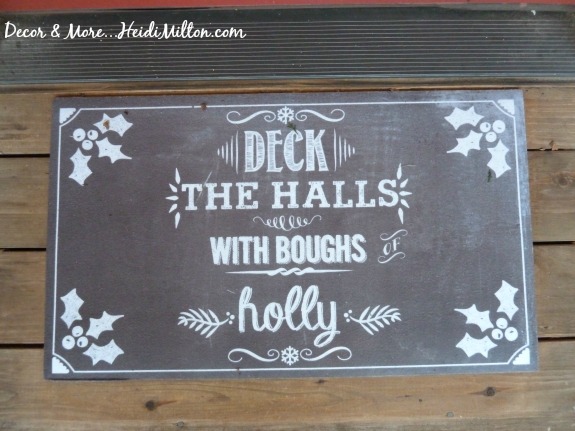 We needed a new door mat anyway and when I spied this from Mohawk at Home Depot, it was love at first sight!  I love the charcoal gray against my red door.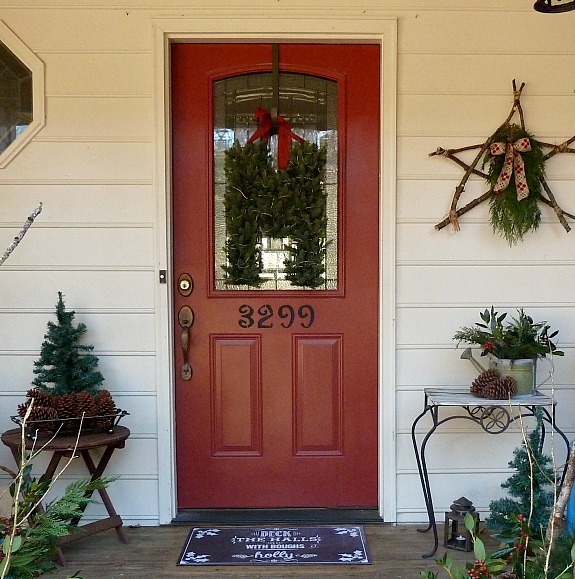 To the right is my true blue chair…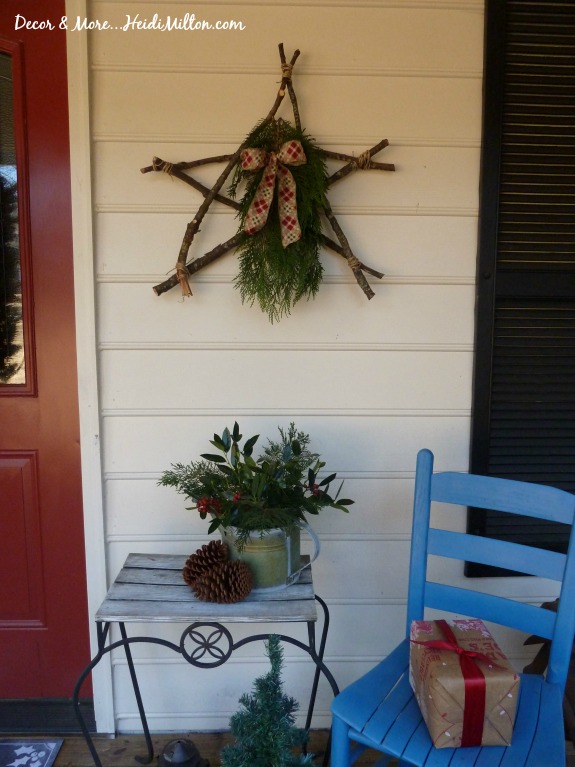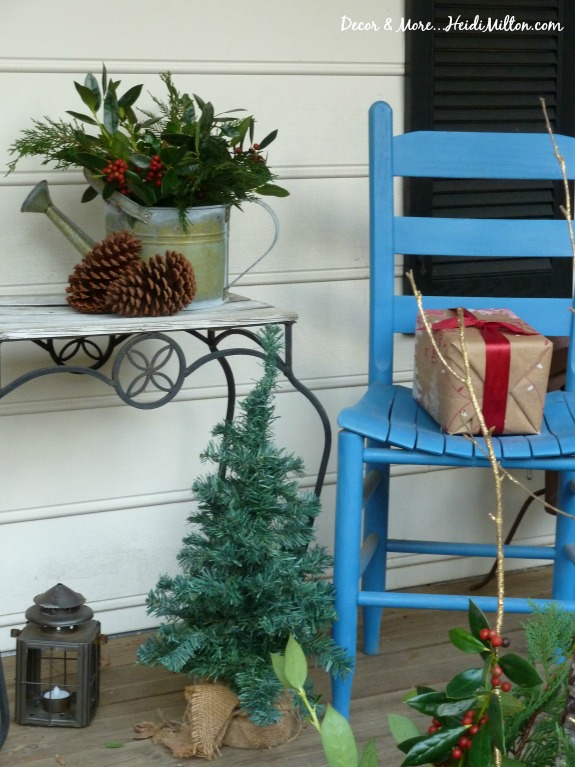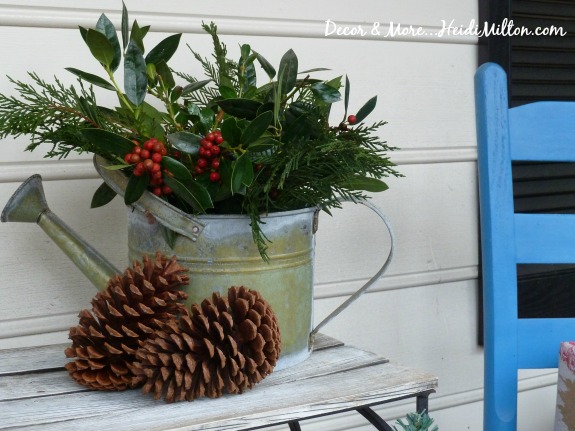 More fresh greenery right from my yard… and this fun project…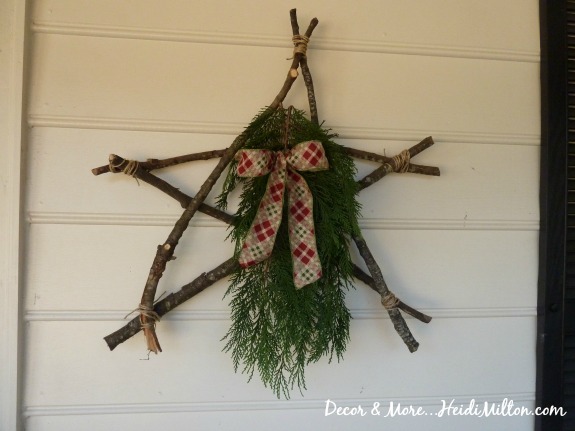 I would do this one again — so easy and rustically festive!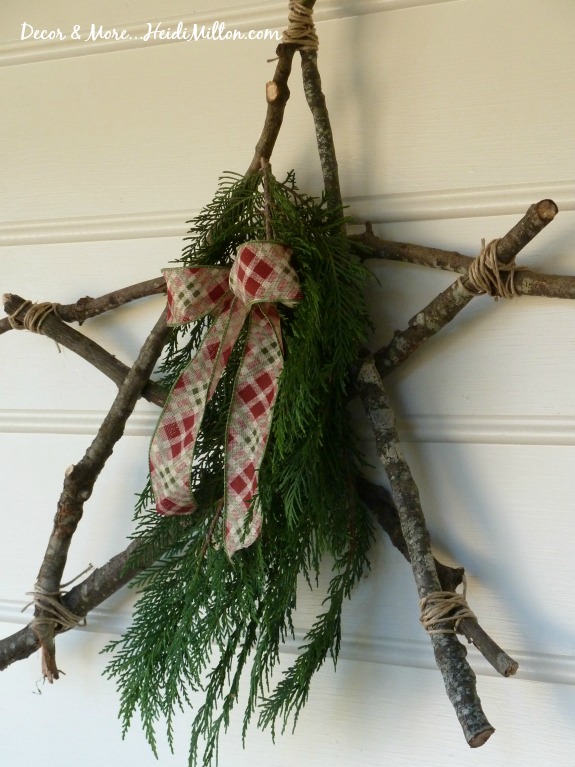 And the long view…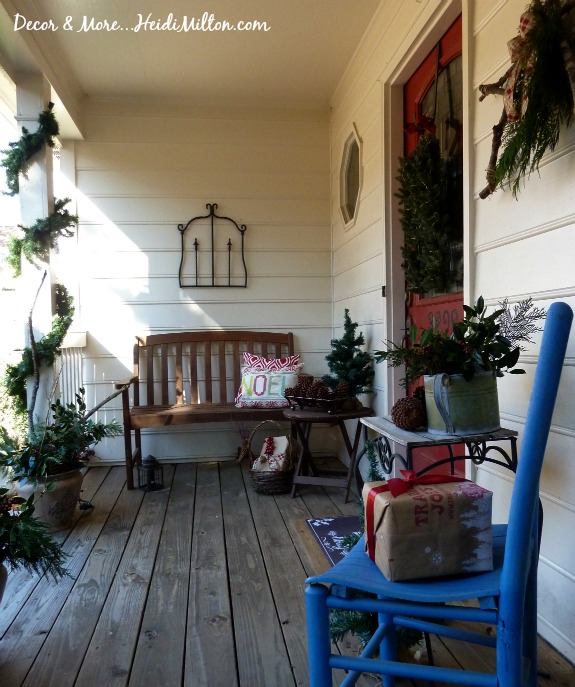 Light night our neighborhood lit the luminaries along every street and it was gorgeous… just difficult to photograph with my point and shoot (someday I WILL get a "big girl" camera!).  But I got this shot of our porch lit up… love how simple it is.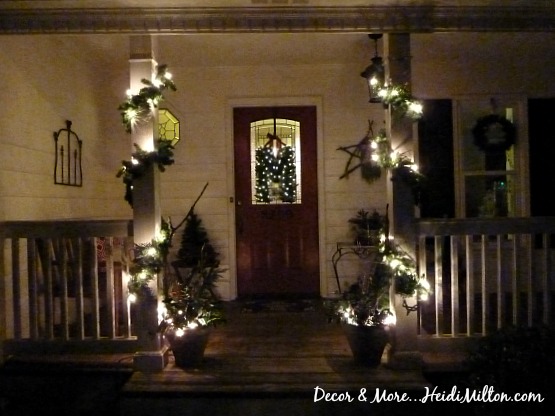 So there you go!  My porch is ready to welcome Santa… there's even a spot for him to set a spell if he needs to. 🙂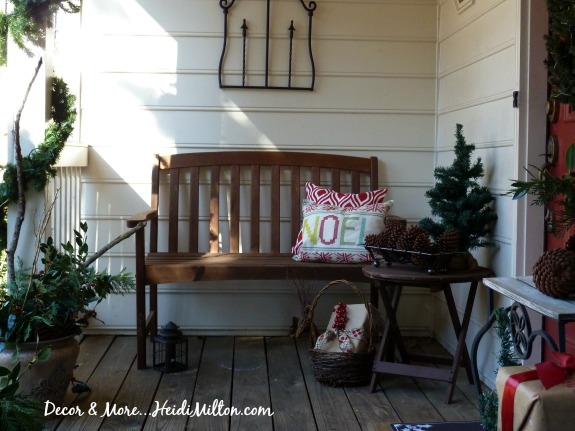 Enjoy your Monday, everyone!
Sharing here: