Hey there!  Hope y'all are having a good week and getting your ho-ho-ho in tip top shape!  The blogosphere is full of holiday home tours this week (tons of inspiration out there!!) and I'm still working on decking my halls.  True confession — when you're gone for Thanksgiving every year (which we are) it's hard to get a head start on full blown Christmas decorating.  So I always feel a little behind, but I honestly don't stress.    My halls will be fully decked by the end of the weekend, leaving us plenty of time to enjoy.
This year, I have a hankering to change up my front porch decor.  I have an awesome front porch and the last year or two I've decorated it more as an afterthought.  Feeling something different this year, so I decided to collect some inspiration images from Pinterest to help me out. 🙂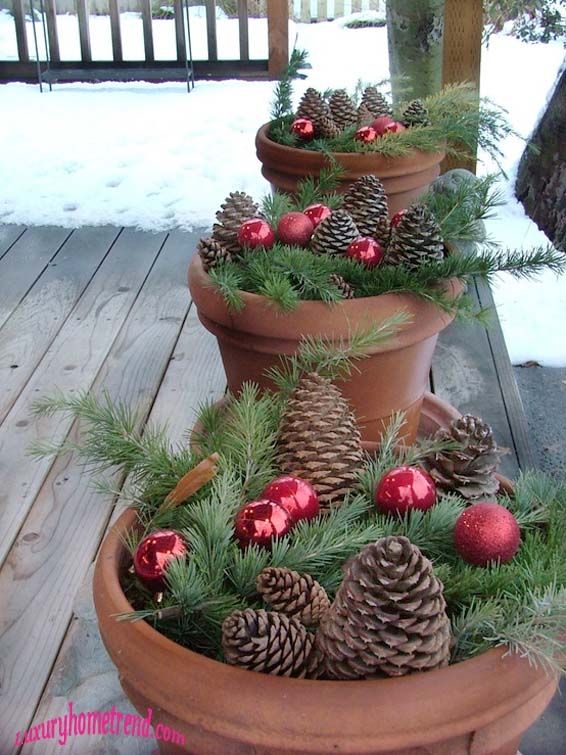 source
bhg.com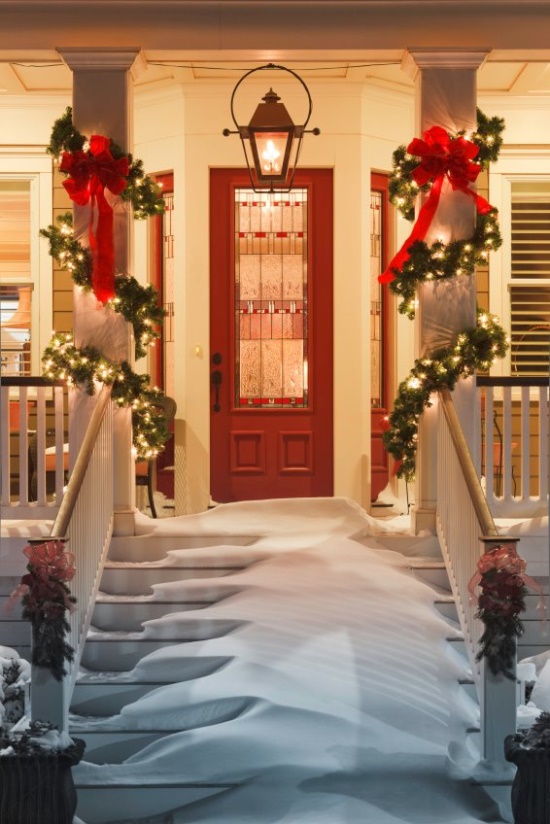 source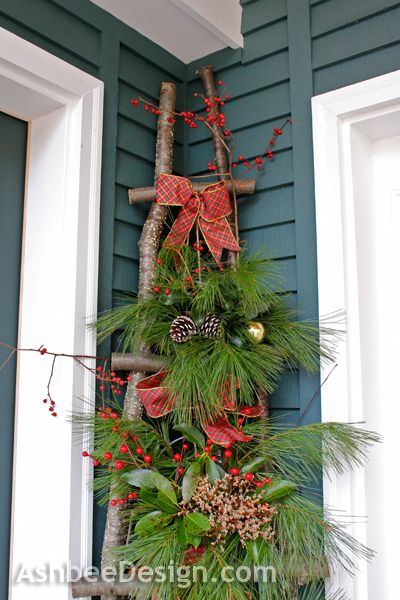 source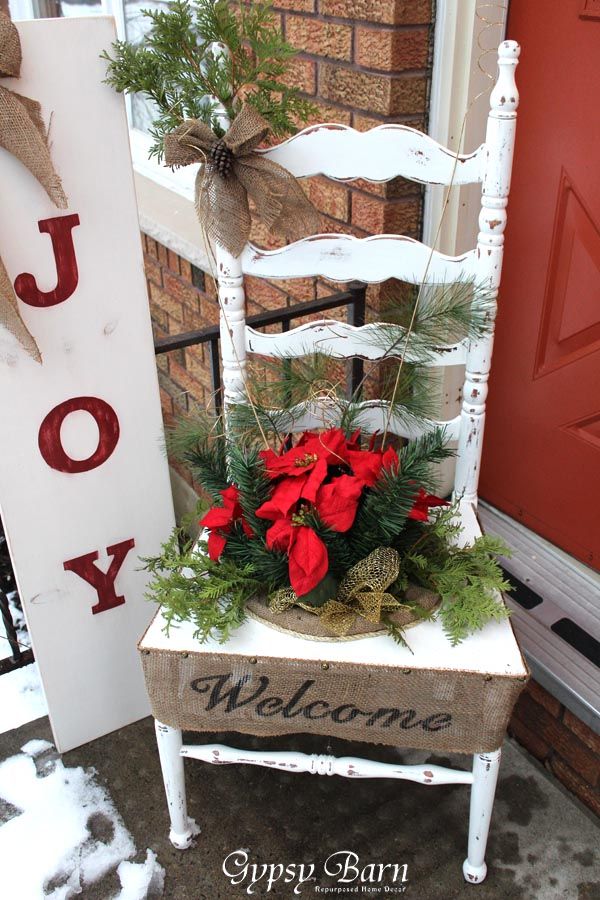 source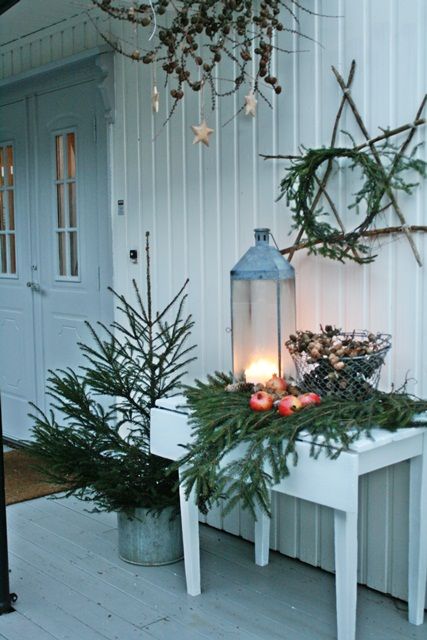 source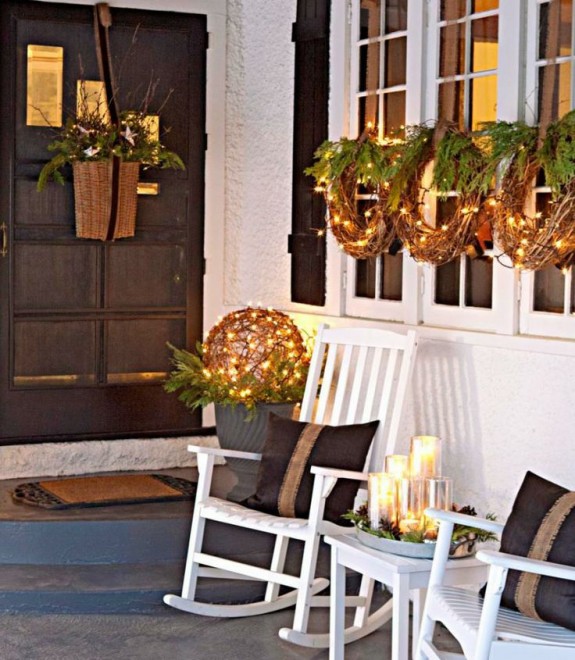 source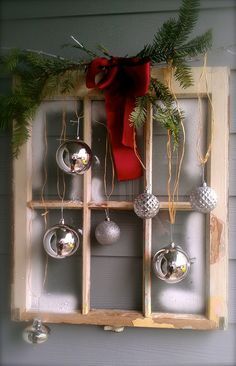 source
source
So what's interesting to me is that in my search for inspiration, I hit on lots of individual elements that I love, but no one entire porch quite fit my vision.  You know what that means?  Opportunity!!  I'm excited to put together my porch now!  And I've realized how many elements I already have that just need tweaking, clipping, or updating.  Let's see how crafty and frugal I can get…
What about you?  Changing anything up this year or going with your old favorites in Christmas decor?
Enjoy the day, all!