I'm so enjoying this touch of fall in my newly painted and decorated dining room!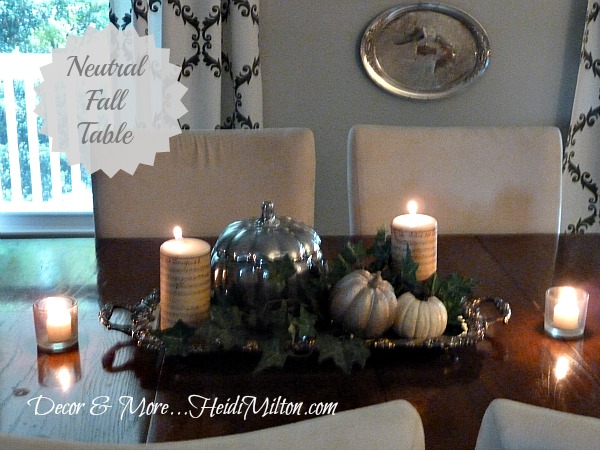 The traditional fall colors just wouldn't feel right in this space, so I broke out my white ceramic pumpkin I bought at Target several years ago, and a spray-painted dollar store pumpkin I shared last fall.  I added in some silk ivy on my silver footed tray and the French sheet music candles I made for Valentine's Day.  The vellum has a beautiful warm creamy patina, so they were the perfect cozy touch.
But the piece de resistance is my mirrored pumpkin…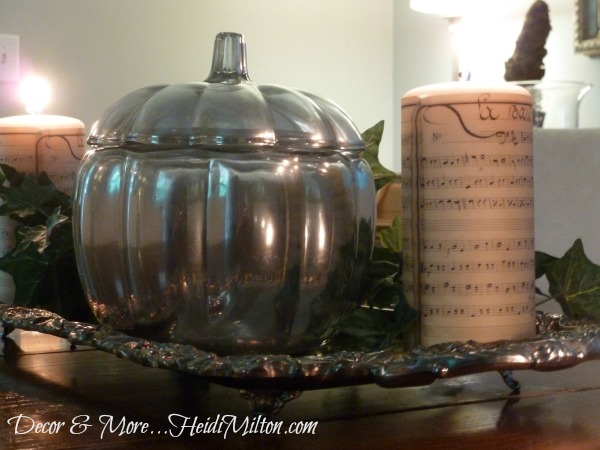 And it all started with a $4.50 glass pumpkin jar from WalMart…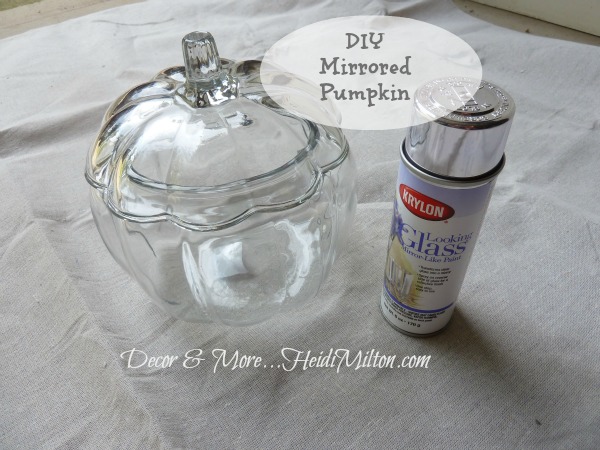 and a can of Krylon Looking Glass spray paint.
That's it!
I did spray one coat on the inside of the pumpkin and the underside of the lid.  Once that dried I sprayed two coats to the outside of each piece.
Done.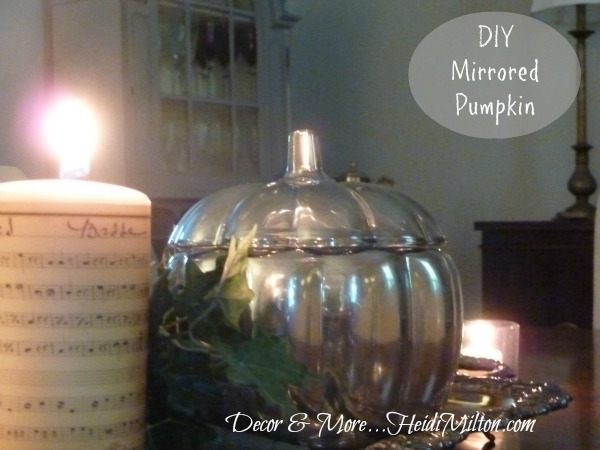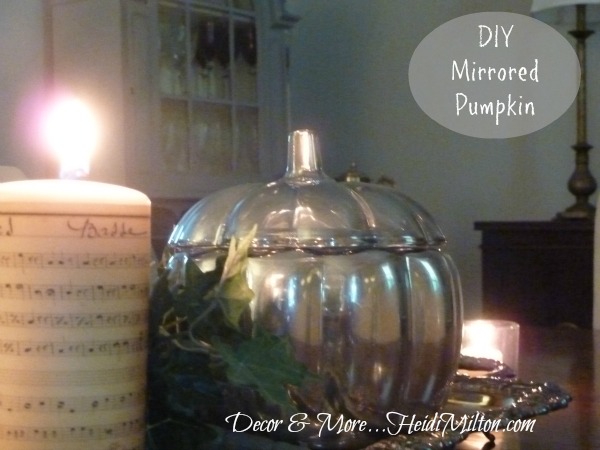 See?  Easy peasy. 🙂  This one's a keeper.  Don't be surprised if it turns up again down the road!
What kind of pumpkins are you using in your fall decor?
Happy Hour at Crafty Scrappy Happy