Remember how I said I wanted a garden?  How much I enjoyed eating fresh in the summertime?  And how some generous friends shared their bounty with us?  And then there was this amazing drink and this tasty side that called for fresh herbs?
Well I abandoned my other projects to put together my own little herb garden on my back deck complete with DIY herb markers…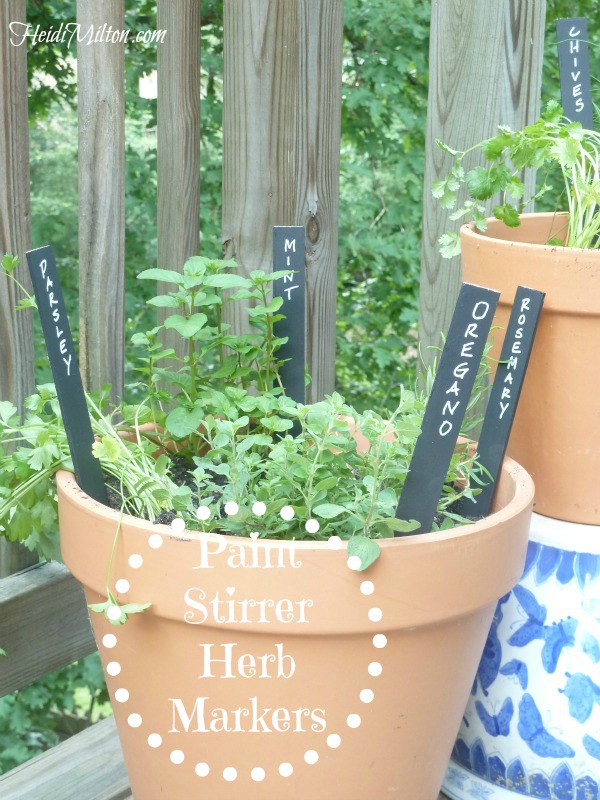 made from paint stirrers and a little chalkboard paint.
This is a super easy DIY… all I did was use spray primer to thoroughly prime the sticks.  About two and a half coats did the trick.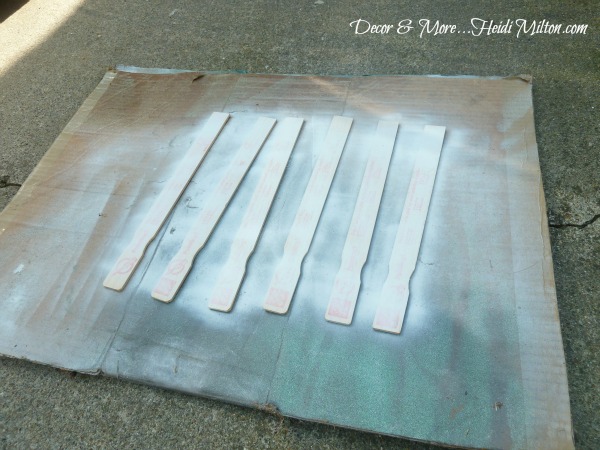 Then two coats of chalkboard paint applied with a simple sponge brush.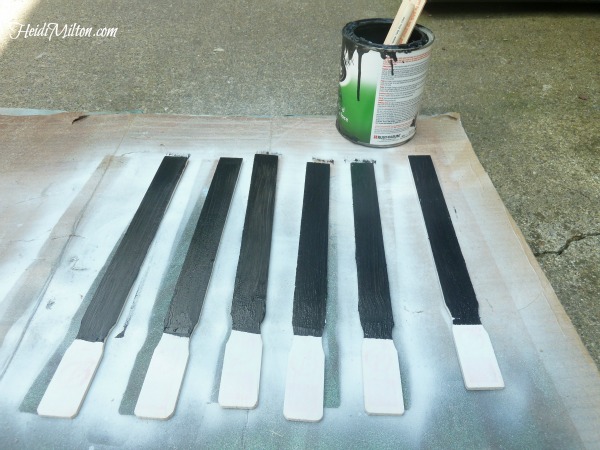 After they dried I used a chalkboard marker to write the names of the herbs I'd chosen for my garden.  This was my first time using a chalkboard marker and I'm sold!
I popped them into the pots alongside their herbs and here we are…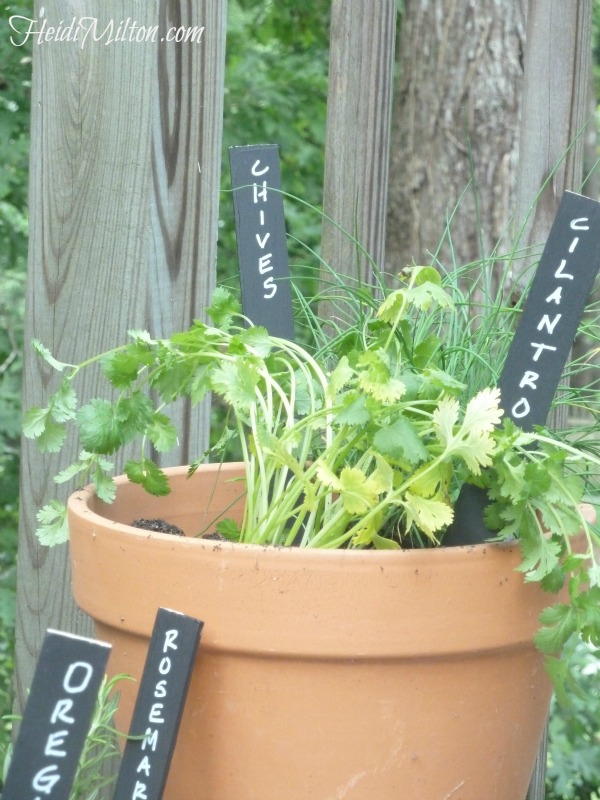 I've already clipped some cilantro for a little homemade pico de gayo (yummy!) and some mint for my latest batch of Lemon-Cucumber Refresher.
I'm more inspired than ever to eat fresh now that I have an herb garden!  I shared all the garden details over at Mohawk Homescapes, if you'd like to create your own.
Still playing catch up on the home front, but I'll also be finishing up a couple of projects today.  Yay for finishing what you start! 🙂
Happy Hump Day, friends!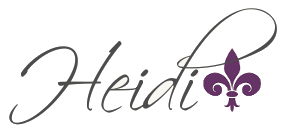 Pin It
&copy Copyright 2013
Heidi
, All rights Reserved. Written For:
Decor & More