You wouldn't think such an easy DIY would take me two weeks to share, but life/end of school happened and here we are!  We enjoyed some fantastic family/friend time at Lake Blue Ridge over the holiday and the fun has spilled over into the week.  The current inhabitants of my home are two 15 year olds, three 19 year olds, a 21 year old, a 27 year old "boomerang", and the hubs and I.  You can imagine the chaos!   It's only for a few days, so we'll enjoy them and their noise and mess before the usual noise and mess level returns. 🙂
Anyhoo, as promised… this simple DIY using a $1 vase from WalMart and some twigs… inspired by Karianne at Thistlewood Farm.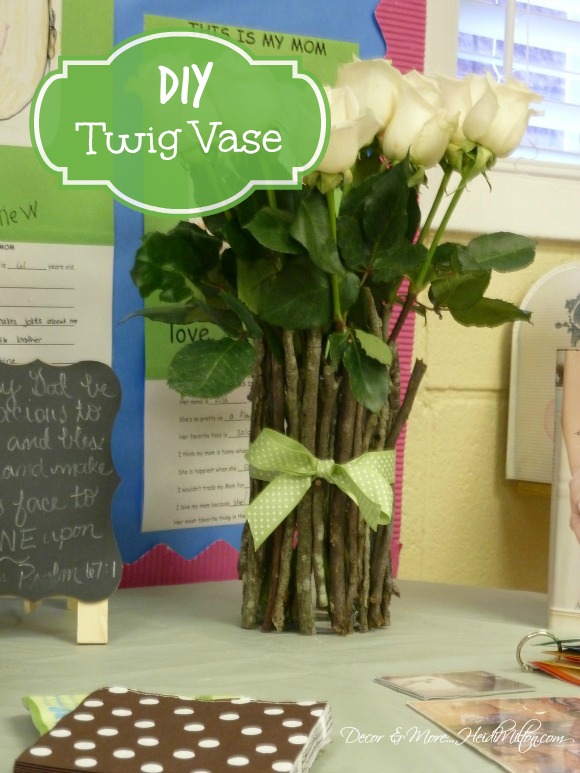 Here's all you need…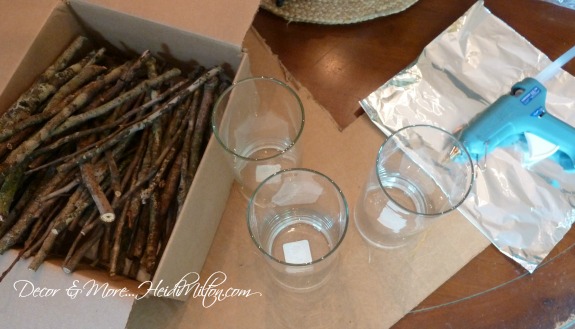 I gathered some fallen twigs and slim branches from my yard and snipped them down to about 10 inches or less.  Look for the straightest ones you can find.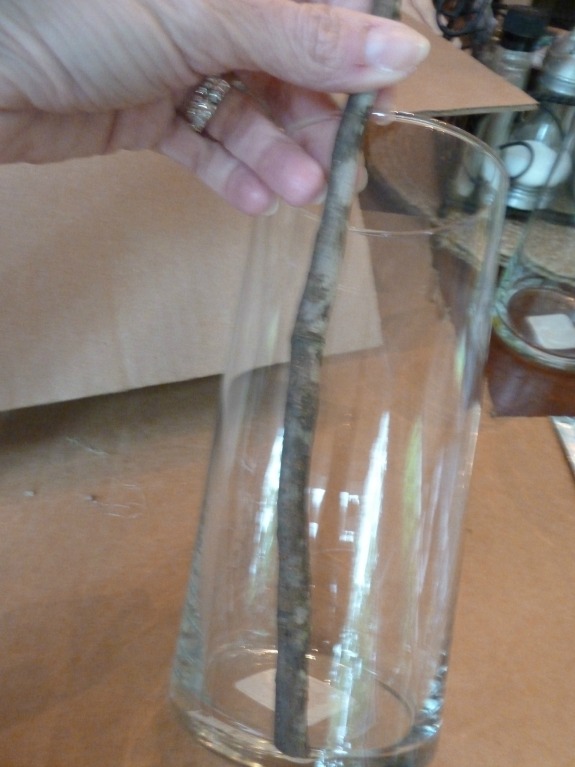 Some of them I ended up snipping down a bit more.  You want some variation in the height for interest.  Eyeballing is my preferred method of measurement. 🙂
I'd pull out 6 or 7 at a time to see how they would fit together and snipped accordingly.  Then I started to hot glue them to the vase.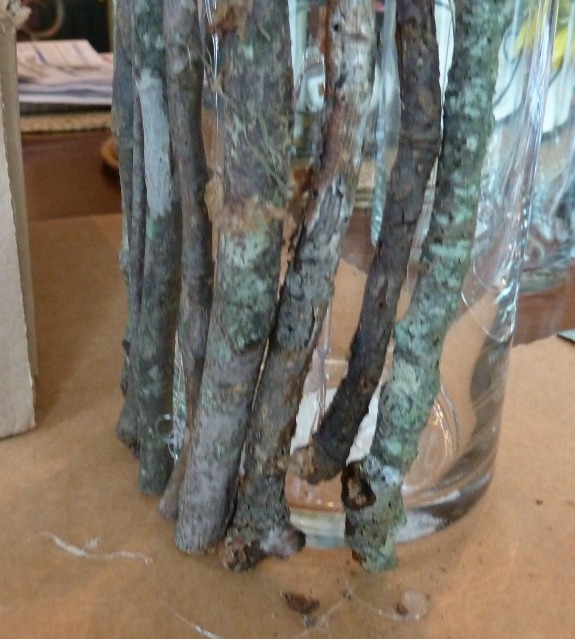 It's important to have the vase sitting upright while you attach the twigs.  That way you know the bottom of the vase and the bottom of the twigs are flush.  Slimmer sticks work best, but I like the look of a few thicker ones mixed in, too.  Let it dry thoroughly and then check for loose twigs.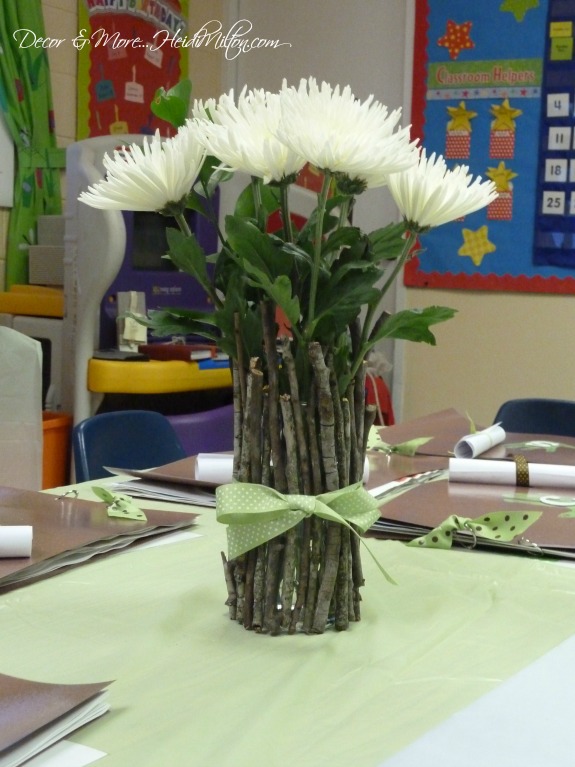 I love the look of a ribbon tied around… sort of rustic and refined at the same time.
But they're just as cool without…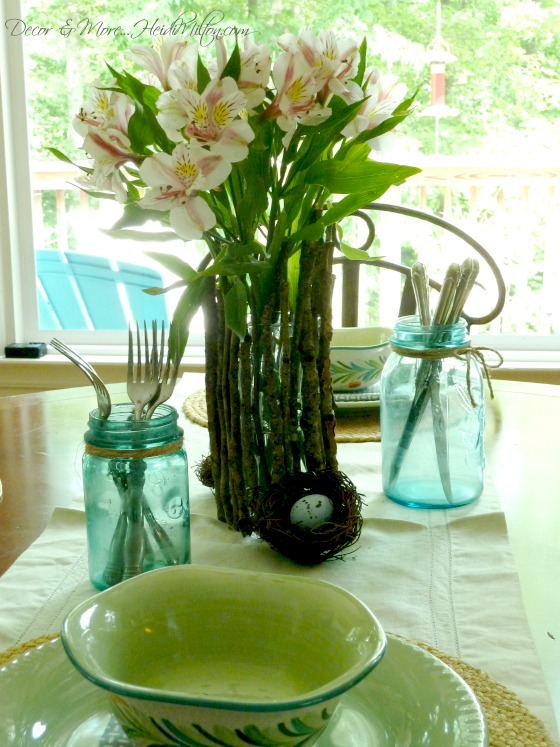 I ended up doing several of these for gifts, they were such a hit at my Moms' Tea.
Today I'm working on refreshing my back deck, so I'll be sharing that on Friday… feels so good to have time to get my house back in order.  Enjoy your day everyone!