Hi friends!  We're in the midst of that frenetic slide into the end of the school year, both at home and work.  All good, but how I manage to forget the craziness from year to year is beyond me. 🙂
Anyhoo, I thought I'd share some sweet pics from the "decor" of our Moms' Tea last week… such a wonderful celebration of motherhood and my preschool moms are always — somehow — the absolute BEST.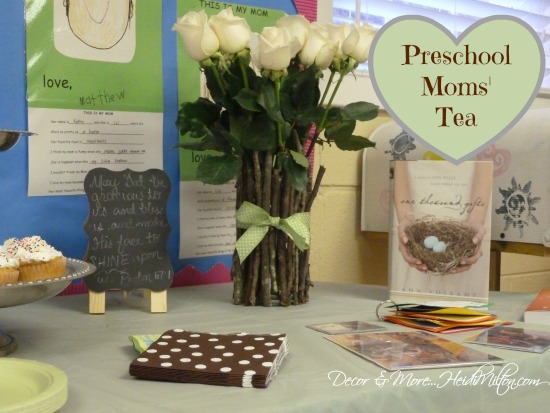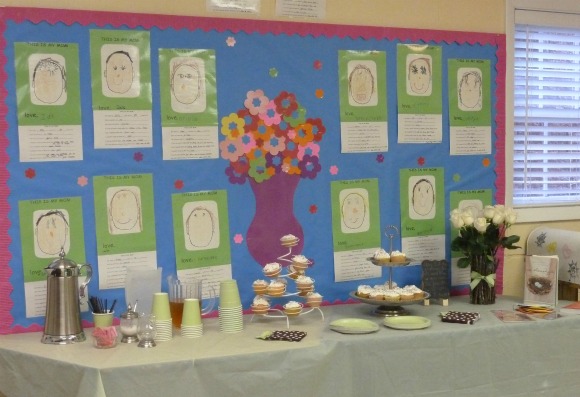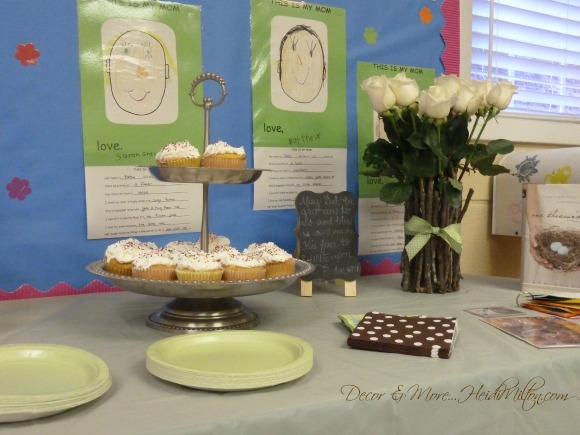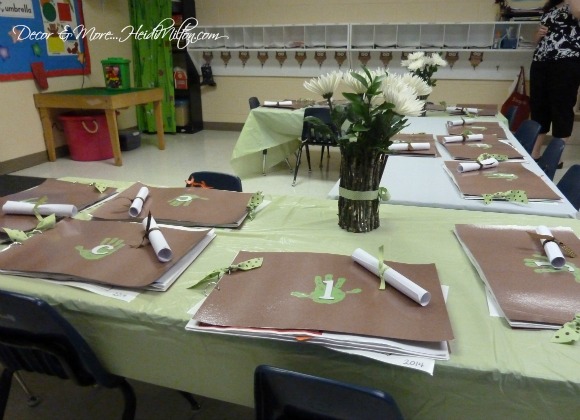 The "books" on the tables hold art from each month of the school year… this way my moms don't have to hold on to every single glittered construction paper creation. 🙂  These are specially chosen to reflect the theme of each month and showcase different media.  They are works of art themselves, in my humble opinion.  The cover has their child's handprint and initial.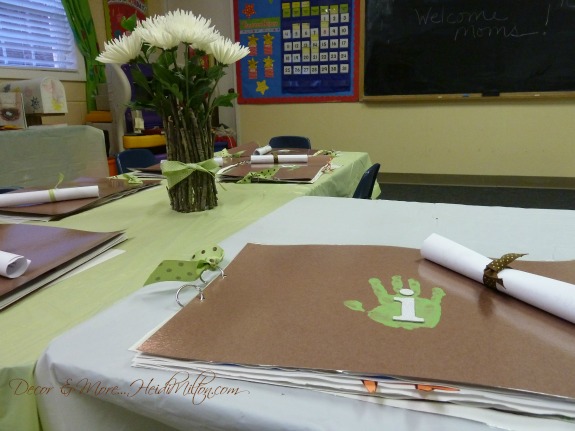 The rolled scrolls are copies of Ann Voskamp's 10+ for Busy Moms.  I can't tell you how many tears are shed as they read her words…  I also share a few thoughts on her book, 1000 Gifts.  It's a work that truly opened my eyes and has made the last several years among the most joyous I could imagine.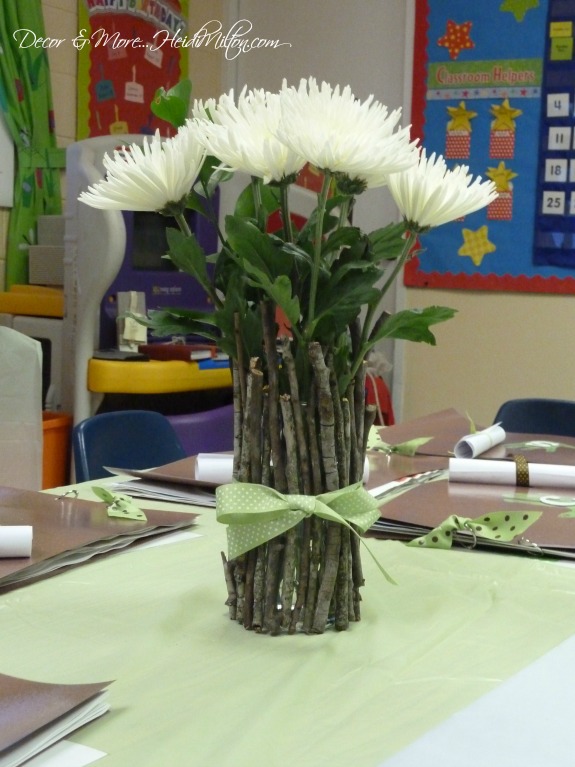 Each year I create centerpieces that I give away to two or three lucky moms.  They love going home with a hand-crafted piece to enjoy for Mother's Day weekend.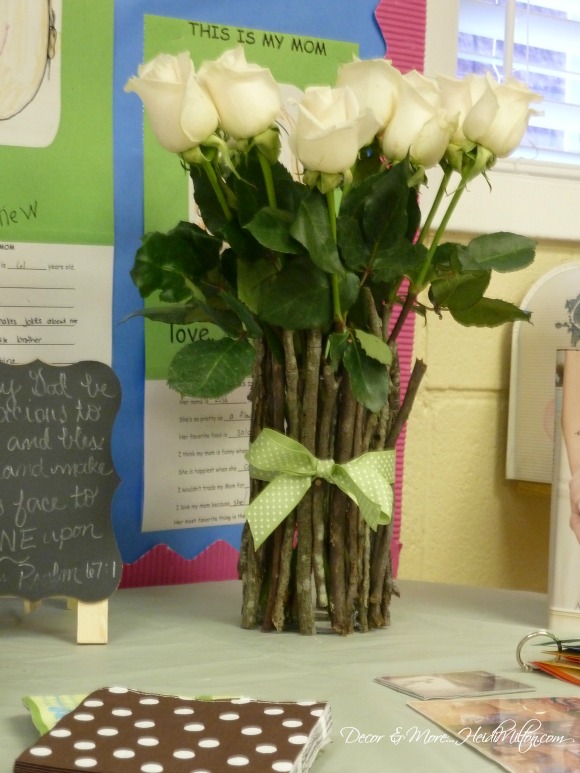 This special bouquet was for my room mom, who was magnificent in every way this year.
For my centerpieces from year's past, click HERE and HERE.
While I'm always drained from the work/preparation for this event, it is one that pays enormous dividends in blessings.
I'll share my tutorial for the vase soon… you might even be able to figure it out by looking at it!  That's how I roll… easy peasy.
Hope you're having a great week, y'all!  A Small Space Project update is coming tomorrow… don't forget if you have organization projects to share, send them over and I'd love to feature them!
If you're interested in this book, the following is an affiliate link…