Well, while spending most of the weekend on and off the couch, I managed to photograph my simple harvest centerpiece to share with y'all.  In the nick of time for this rapidly approaching Thanksgiving holiday!
We spend every Thanksgiving at my mother-in-law's,  so I don't do a big tablescape in my home.   But these sweet pheasants were beckoning this year, so I decided a simple kitchen table centerpiece was in order. 🙂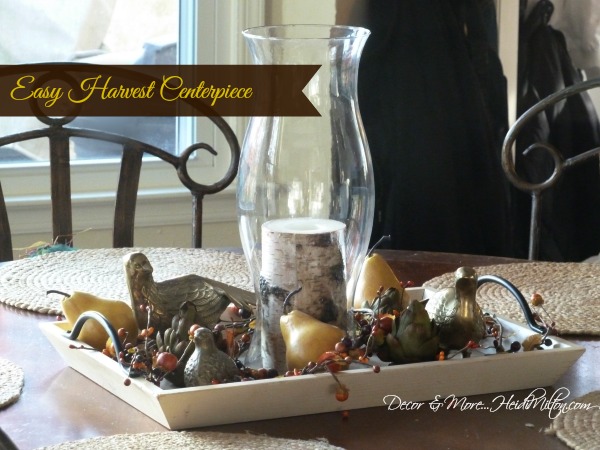 I used things I already had on hand in my decorating stash and I love how simply festive this turned out!
I started with a tray I scored at the thrift store last year, a birch pillar candle and simple glass hurricane.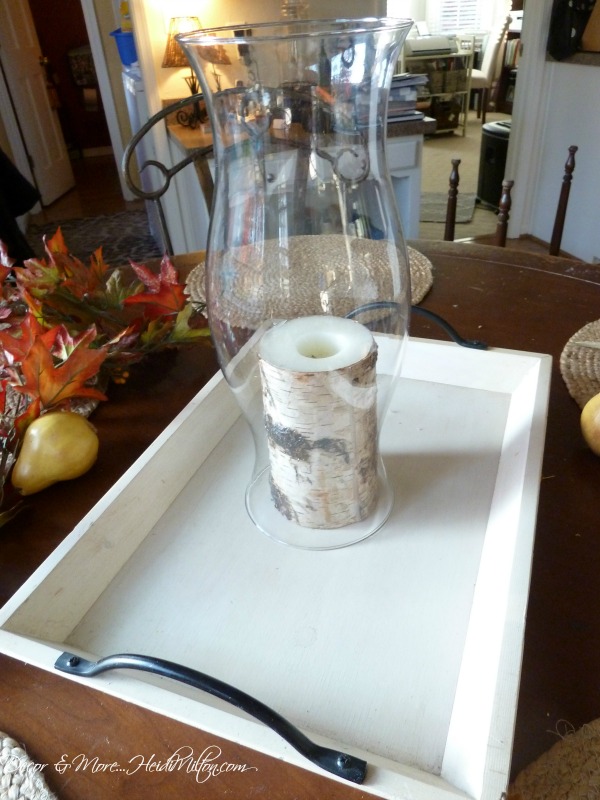 I started to add a big leafy fall garland, but it was too much for this little tray and ultimately overshadowed the stars of the show, my pheasants.  Instead I pulled out this little pumpkin and berry garland…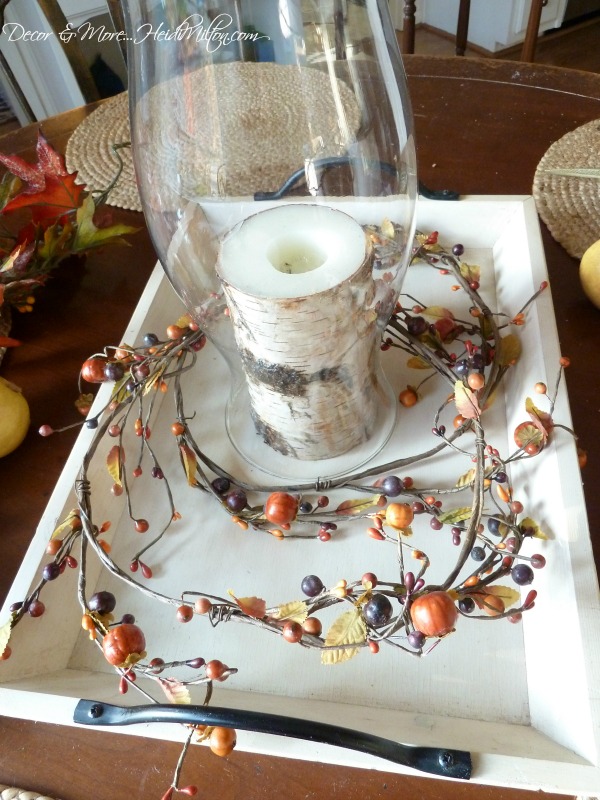 Next up, I popped in my three brass pheasants I scored in Dothan a few weeks ago.
All that was left was to fill in with ceramic pears and faux artichokes.  You could also used fresh items — apples, mini pumpkins, artichokes and pears.  But again, I was using what I had immediately on hand.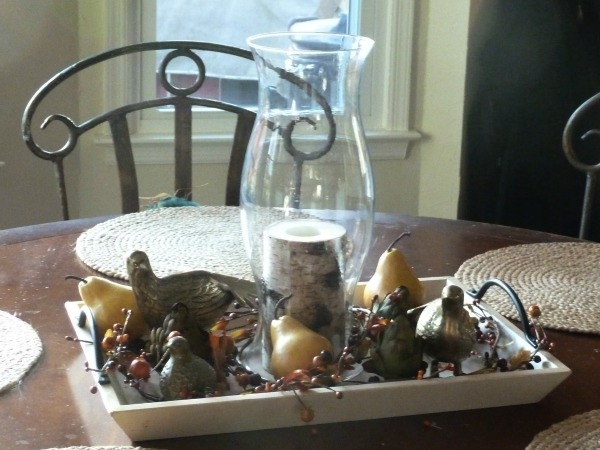 I wanted enough "white space" to keep the pheasants front and center.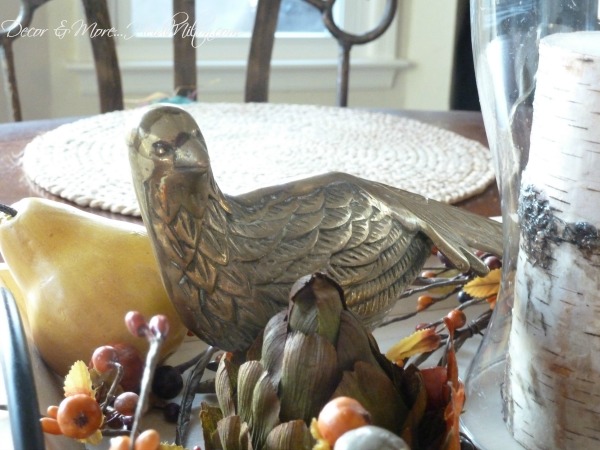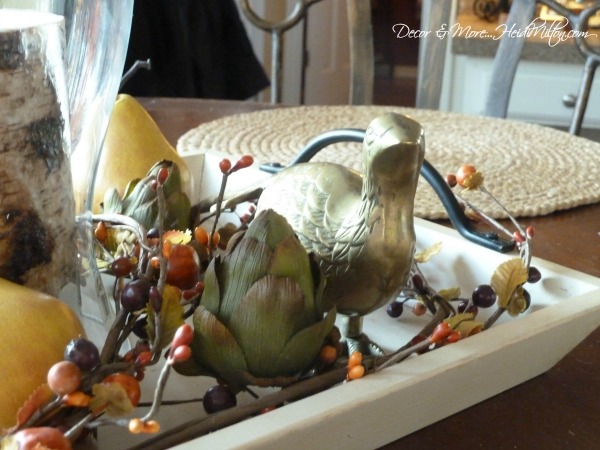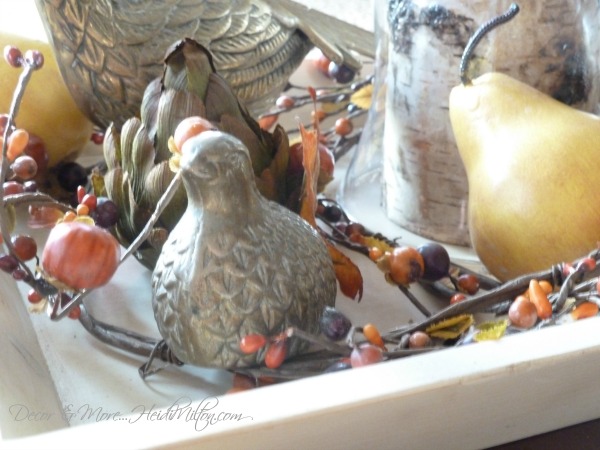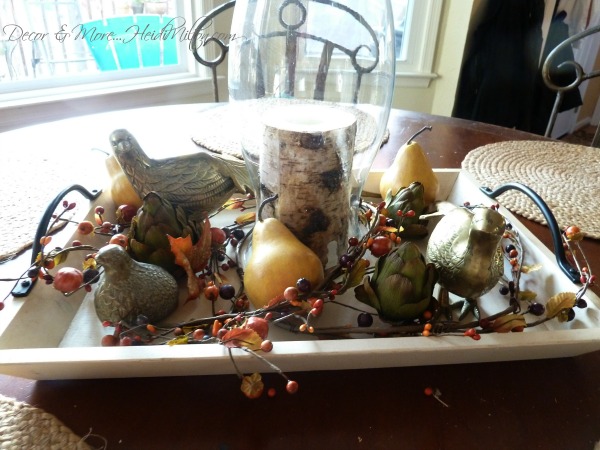 As always, the lighting in my kitchen was a challenge, and you can see my table is dinged up and not entirely polished… welcome to my world!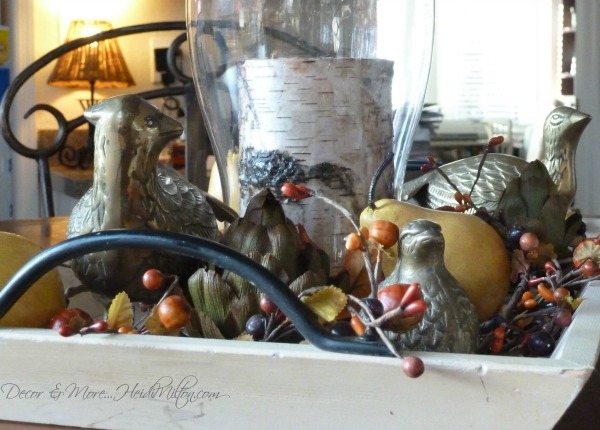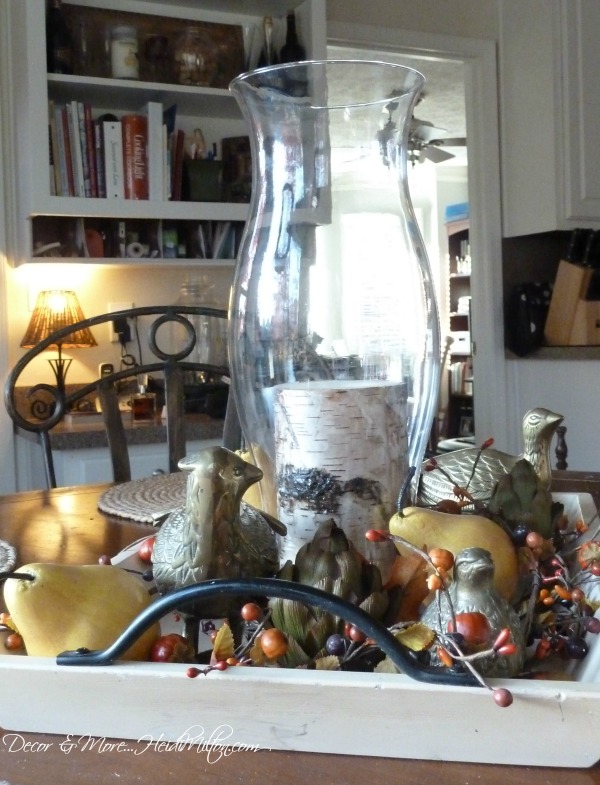 So we'll just focus on the pretty stuff, okay? 😉
So thankful to have this week off to recuperate from my illness!  I'm still not 100% but I am in the land of the living again.  Over the next few days I'll be in the kitchen whipping up my contributions to the Thanksgiving meal and letting some Christmas decor trickle in.  My girl is home from college, my youngest is out of school for the week, and our oldest is headed home… I see a tree being decorated soon. 🙂
Have a good Monday, everyone!  Are you in the kitchen this week, too?