Hump Daa–ayyy!  Whew!  I shoulda buckled my seat belt on Monday morning, 'cuz this has been a doozy of a week so far.  But I wanted to pop in and show you what I found while doing a little shopping on Saturday in Dothan, Alabama.  I love to try to check out antique shops in other towns… never know what you'll find or what inspiration will come your way!
Here's some things that sowed a seed of inspiration or two…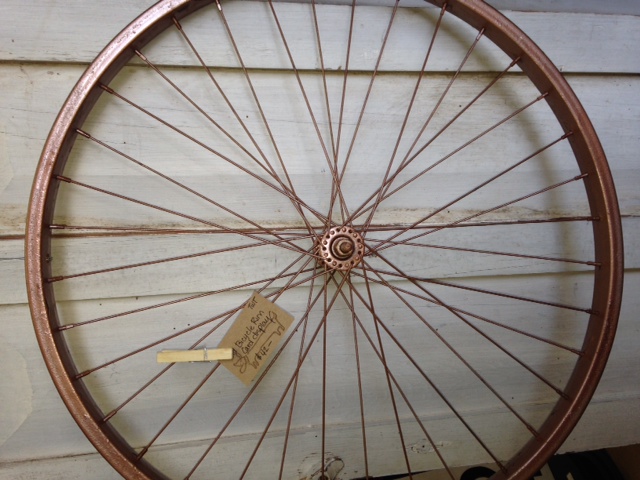 A bicycle wheel photo display!  Love the copper spray paint job… wouldn't this be awesome for Christmas cards, too?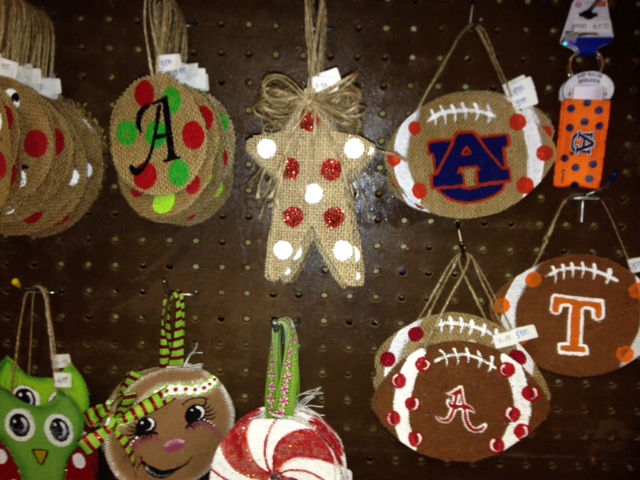 These sweet little burlap ornaments got my wheels turning, too… so cute to tie onto Christmas packages or deck out your tree!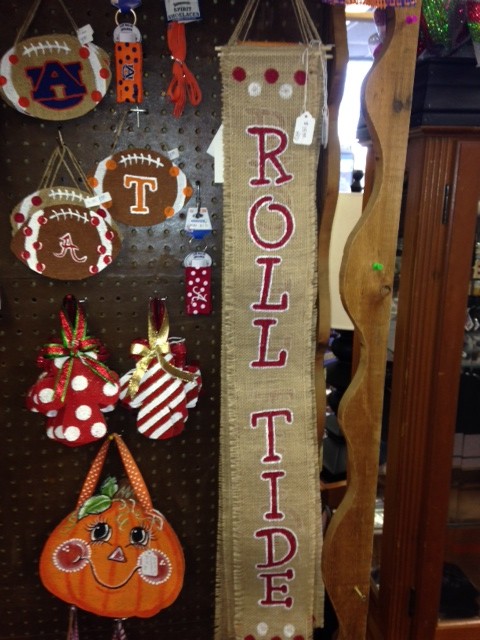 Ok, we NEVER say "Roll Tide"  in our house, but "Go Dawgs," "War Eagle", or "Gig 'Em Aggies" would be so cute, no?  Fun gift idea!
And now, for what I brought home…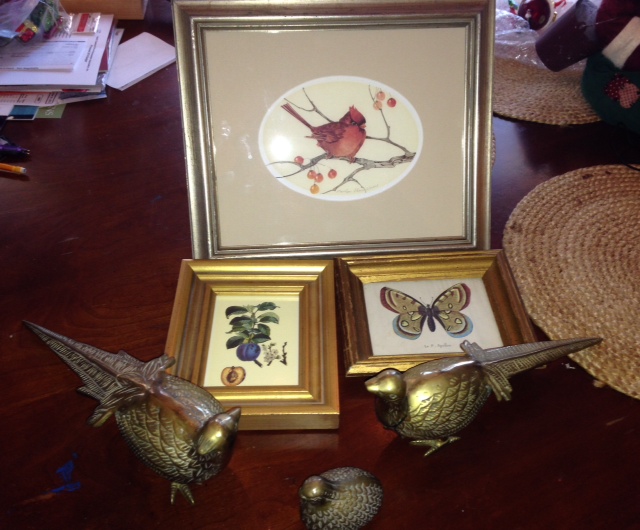 The cardinal picture will be perfect for holiday display!  The small botanical and butterfly prints will go in my booth (small framed pieces seem to sell really well).  And those brass pheasants?  Go ahead… be jealous!  Got the set of 3 for a steal and now I'm inspired to pull together a Harvest tablescape using these beauties.
Sorry for the iPhone photos… I don't even have the energy to pull out my point and shoot these days!  Next week should be a little calmer, but I've several more crazy days to get through around here.
So what have you been up to?  Any cool finds lately??